We all love a good news story, and boy, do we have one to share with you this week! Temple & Webster are thrilled to announce our new partnership with Women's Community Shelters - an organisation aiming to provide direct relief for disadvantaged and homeless women by establishing new shelters in partnership with local communities.
Women's Community Shelters are experts on establishing and running shelters in NSW (with aspirations to operate nationwide), with a mission to "work with communities to establish new shelters, providing short-term emergency accommodation and support in a safe environment that enables homeless women to rebuild self-esteem, control and fulfilment in their lives".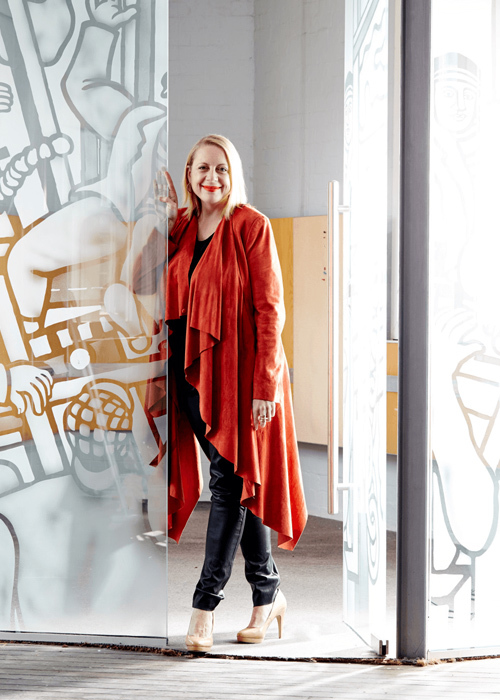 Annabelle Daniel, CEO of Women's Community Shelters.

Temple & Webster will work with Women's Community Shelters in a range of capacities from providing toys and supplies for women and children entering the shelters to sharing our technology knowledge, helping with fundraising, and of course, supplying furniture and styling services to make each woman's stay more comfortable.
Mark Coulter, Temple & Webster CEO, is excited to have the opportunity to work with such a dedicated, local organisation, "I am proud to announce that Temple & Webster is going to be a key partner of Women's Community Shelters, and I know our entire team is excited to get involved."
"Our vision is to make the world a more beautiful place, so hopefully this partnership can extend that vision to those who need it more than most," said Mark.
The organisation have established 6 shelters across NSW so far, with locations from Sydney's Northern Beaches to the Nepean, Sutherland and Forster-Tuncurry. In addition to being a safe place to stay, each shelter connects women to services and provides support with finances, employment, education, healthcare, legal advice and seeking permanent accommodation.
Women's Community Shelters CEO, Annabelle Daniel said, "More than one in two women across Australia who seek a bed in a crisis shelter are turned away every night, mostly due to a lack of space - and these are just the ones who find out they have a safe place to go."
"Existing services cannot meet the demand for crisis accommodation for women who are homeless, so we are over the moon to work with Temple & Webster to make a real difference in the services, support and safe-haven available to women when they need it most," shared Annabelle.
We will be sure to share our progress on this exciting new partnership, so keep an eye on the
blog
, our
Facebook
and
Instagram
. Find out more about all the wonderful, invaluable work Women's Community Shelters do
here
, and if you're interested in supporting them yourself, click
here for details
.