Each April, design-lovers and interiors-aficionados from all over the world make the pilgrimage to Milan, Italy, for the world's biggest and most well-respected interiors and design fair, the Salone Del Mobile Milano. The week-long fair transforms Milan with exhibitions of the most exciting new creations from lighting designers to furniture makers, kitchen fabricators and everything in between – and it's a big deal. Temple & Webster's head of styling, Jess Bellef, caught up with some of our industry besties at the International School of Colour and Design to get the low-down on what's hot for 2018 from Milan.
Warm, dusty & muted tones
Earthy, warm tones are present in design in a big way – with shades from burgundy and oxblood red through to dusty pinks, nudes, and dirty pastels making their mark. Interior designer and TV presenter
James Treble
, and Erin Hearns from
Haymes paint
saw these shades were seen throughout the fair, in furniture, tiles, fabrics and wall colours, all with a muddy rich undertone.
​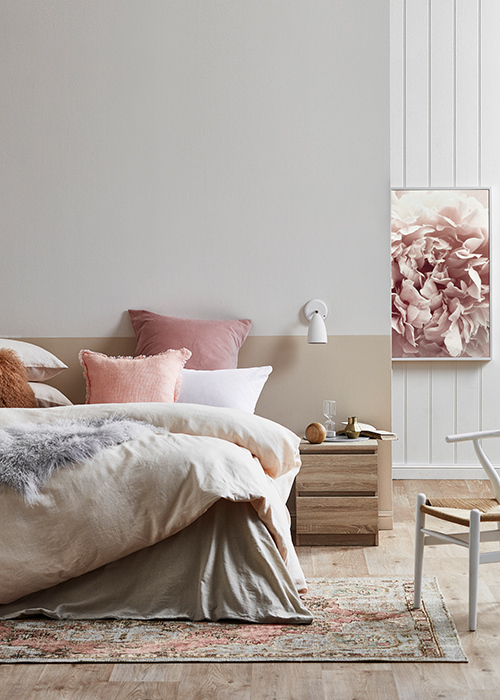 Warm tones are a firm fixture of the interiors world. Photo Temple & Webster, shot by Denise Braki, styled by Allira Bell.
Design with simple lines and frame detail
When it comes to furniture pieces and design elements in spaces like kitchens and bathrooms, James observed that simple, refined details are where it's at for 2018. Black frames that speak to industrial style made an appearance, along with furniture pieces featuring dark, thin frame detail. In kitchen design, this translated to shadow lines in cabinetry and benchtops and uncluttered designs with a focus on large, practical island benches while other kitchen necessities are hidden away.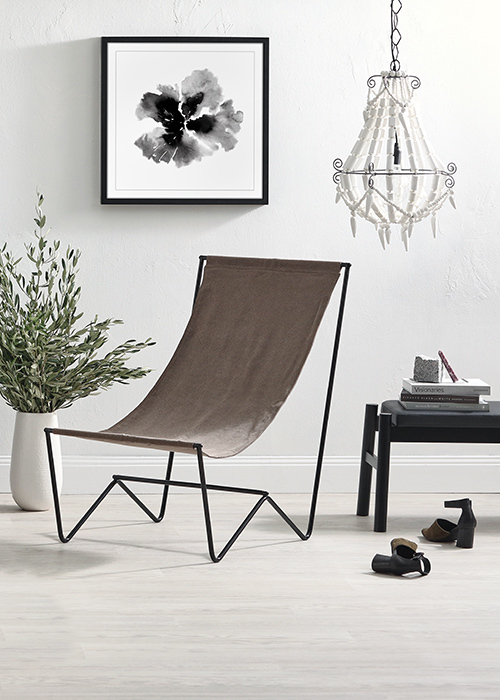 Frame detail is being seein in everything from furniture to lighting and fixed design like kitchens. Photo Temple & Webster, shot by Denise Braki, styled by Allira Bell.
​
Experiential design
A big part of the Salone Del Mobile is the experience and the innovative ways creators showcase their wares and latest trend predictions. ISCD educator and interior designer Sonia Audley sung the praises of Milan-based designers
Studio Pepe
, who created the invite-only hangout 'Club Unseen'. Decked out in the studio's own designs in a new-wave 80's style, entry was via a temporary tattoo sent to invitees and bartenders were concealed so only their hands were visible mixing drinks.
Designer
Cristina Celestino
dressed an original Milan 1928 tram in rich, patterned upholstery and modern mosaic tiles. An immersive, travelling showcase of her latest designs, the space played on the idea of 'hyperdecorativeism' – layering pattern and colour, referencing detailed heritage design.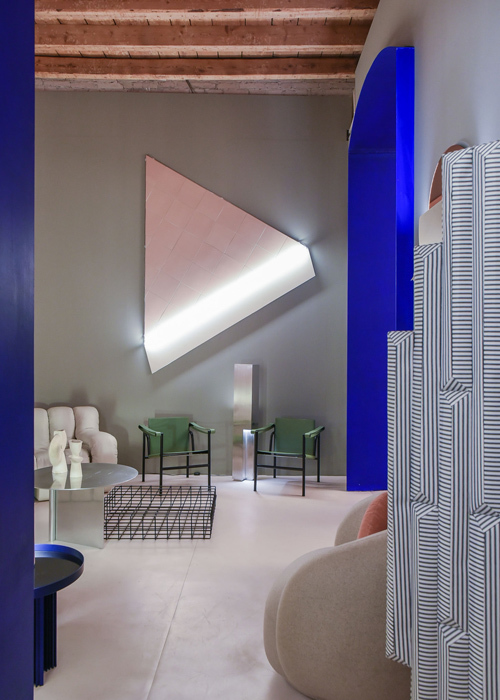 Studio Pepe's 'Club Unseen' at Milan design week. Photo by Nick Hughes, via Yellowtrace.
Textural surfaces
Raw materials and design elements with pattern, movement and interest were another design element James saw consistently at the fair. Unfinished timbers, left to wear and age in a natural way were popular, as were pieces of stone in darker shades (in contrast to the white and grey Marble much-loved in seasons past) with strong vein detail, and interesting terrazzo with busy patterns.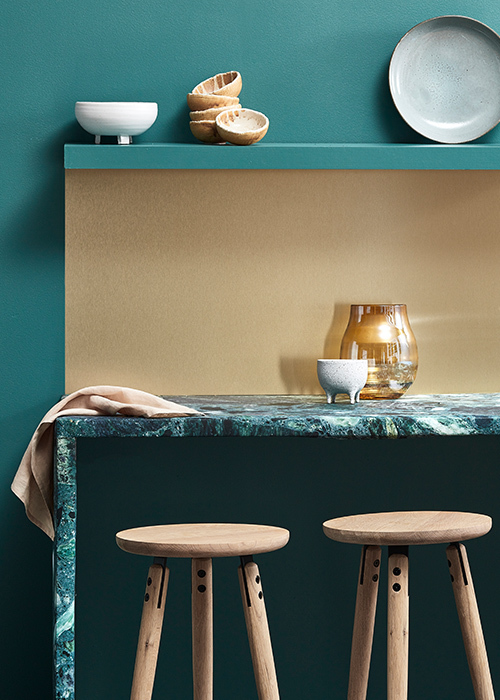 Textural surfaces with pattern and movement were a feature at this year's fair. Photo Temple & Webster, shot by Denise Braki, styled by Allira Bell.
​
Trends vs. fads
While the Salone Del Mobile is all about new trends, local designers and press have to interpret how these looks will work in their home country and the homes of their clients and readers in a liveable way.
Wendy Moore
, General Manager of Homes and Food at Pacific Magazines, expressed that real people don't usually redecorate their entire home when new trends are announced, but rather, interpret elements into their personal style. Trends run along a gentle curve of adoption and adaptation, whereas a 'fad' spikes and drops in a quicker cycle – it's about incorporating only the trends that you truly love (with a sprinkling of fads in the right style) to keep your space truly personal.