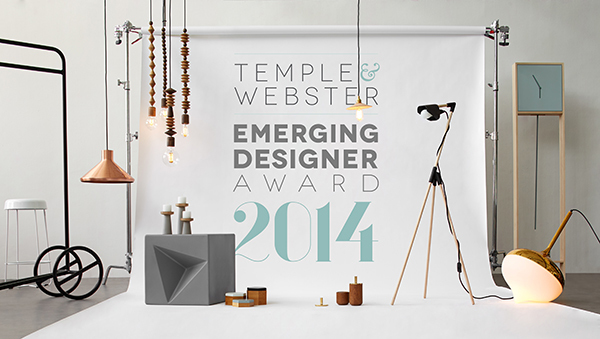 Voting for the Temple & Webster Emerging Designer Award runs from 2 - 12 May at www.templeandwebster.com.au/eda. Before you vote, take a moment to find out more about these seriously talented designers, and drool over their clever and beautiful designs. If you're in Sydney, visit our special one day pop up at Megan Morton's The School (85 Dunning Ave Rosebery) on Friday 2 May from 10am to 4pm to see the pieces for yourself.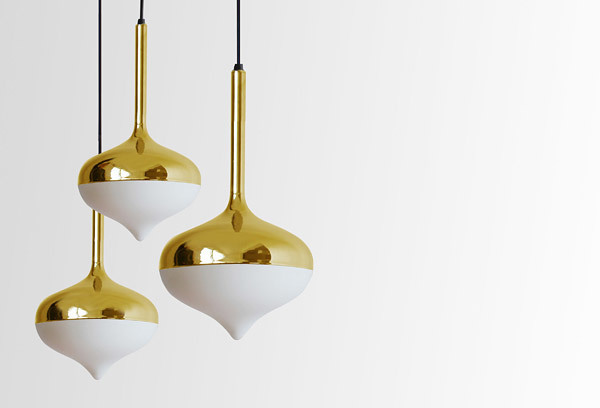 Alex Gilmour & Dominic Chong – Evie Group
The Evie Group produce their own range of interior products, such as the renowned
'Spun' light
(above)
. The duo work across the fields of graphics, product lighting and furniture design, valuing simple, minimalistic, timeless design.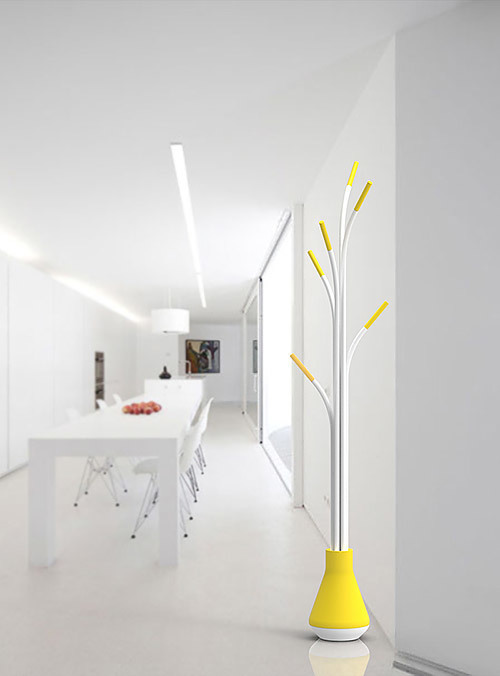 Andy Grigor
Andy is an award-winning designer of consumer electronics, but his newer standout pieces including the
'Glide'
light inspired by flying ducks, and the
'Albero Brothers'
coatstand(above) based on the idea of the family tree.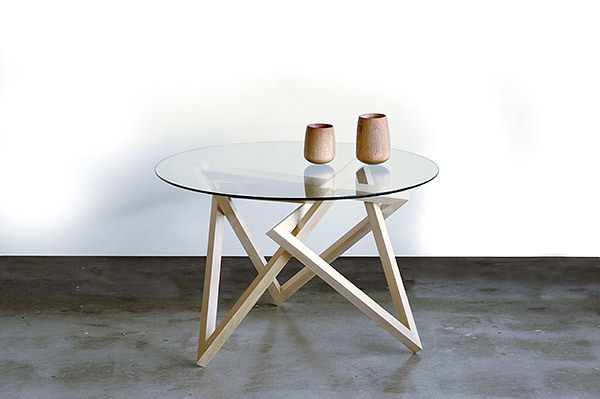 Liam Mugavin
Starting out as an automotive designer, Liam later honed a passion for wood and Japanese crafts and is now at Adelaide's
Jam Factory
. This beautiful
Tangle table
is crafted from three equilateral triangles in American oak, with a glass top to better show off the sculptural simplicity of the base.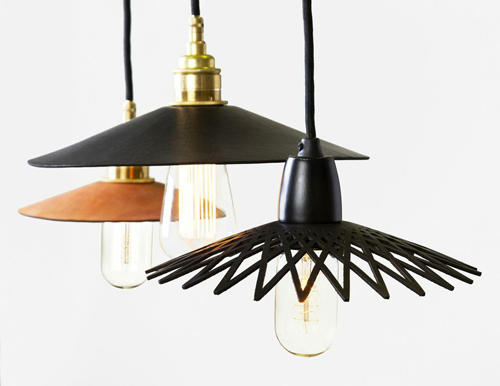 Ben Wahrlich
Ben is based with architectural finishings company Axolotyl, and his design studio,
ANAESTHETIC
. Often most interested in small domestic objects, Ben is now branching out into timber cabinetry, accessories and lighting for
Anomaly
. These
Hide leather pendant lights
(above)
are a play on both modern design and traditional skills.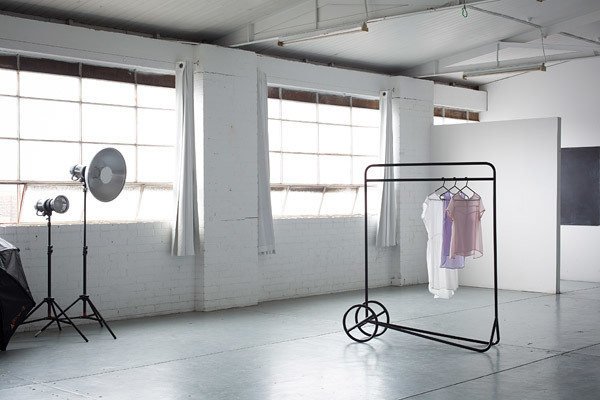 Rowen Wagner
With a day job as the Product Design Manager of
Moose Toys
, Rowen's past employers include
AirDesign
, where he worked in the automobile industry. He now has his own collection of furniture, lighting and home wares including a number of metal pieces including the
Mantis clothes rack
(above)
.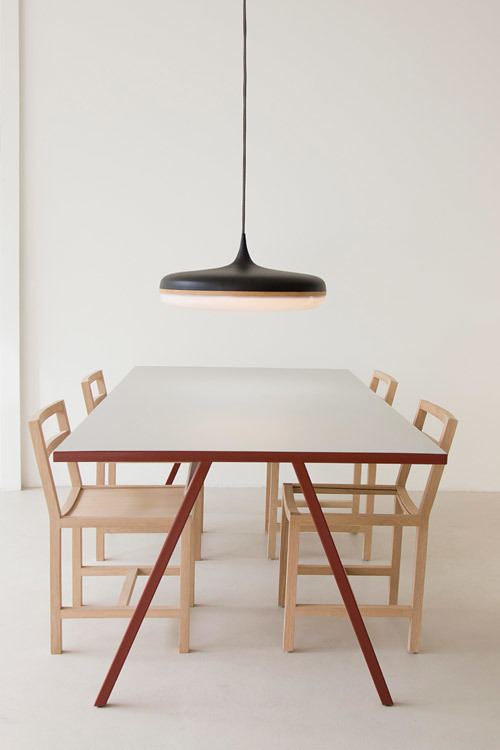 Edward Linacre & Viktor Legin – Copper
Edward and Viktor's new venture, Copper, is a design consultancy whose work varies from lighting design to medical and environmental products, drawing on their respective repertoire of design experience. Viktor's
Droplet pendant light
(above)
appeared recently on The Block.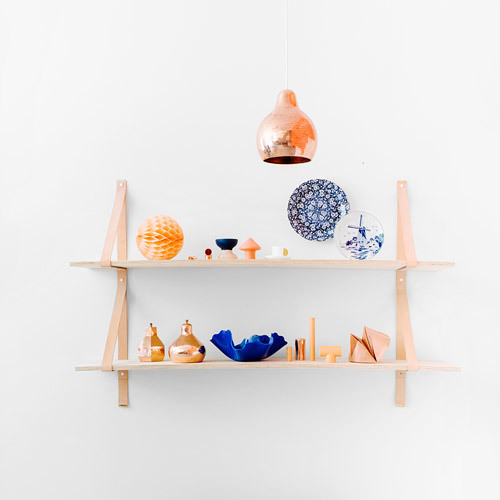 Cindy-Lee Davies – Lightly
Cindy-Lee's brand '
Lightly
' is based around the idea of 'Nanna Technology', a self-coined term that draws on her passion for innovative reworking of decorative dollies and lace. Her
Assemblages Leather Shelves
(above)
have garnered interest around the world.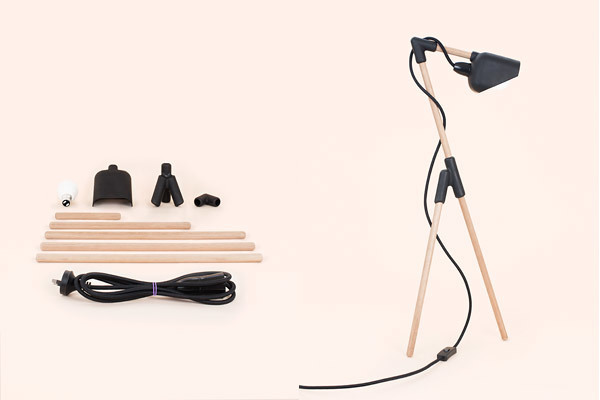 Dale Hardiman & Adam Lynch – Dowel Jones
Dowel Jones
was born after Dale and Adam collaborated to create the
Mr Dowel Jones light
(above)
, a flat pack design with rubber and plain dowel components. They also collaborate with
Andre Hnatojko
in
Lab De Stu
and their design ethos is about re-use, creativity and their commercial and manufacturing knowledge.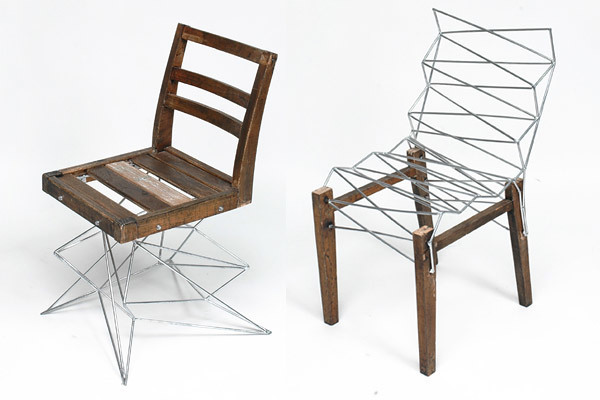 Guy Keulemans
Guy takes a different approach to designing, preferring to look at the motives for a product's existence. He favours research, experimentation and re-use as opposed to simply designing and making and much of his work including this work - entitled
One old chair,
it was made from one chair and a quantity of steel rod.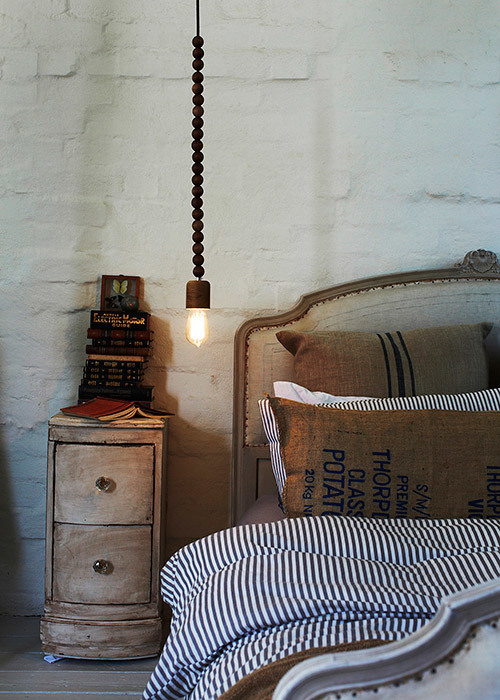 Coco Reynolds – Marz Designs
Coco works across the fields of graphic and furniture design.
Marz Designs
was established as a home from her own concepts. Her style focsses on craft methods and ideas and her
Bright Beads Abacus pendant lights
(above) were inspired by childhood jewellery making.
Follow the links to our individual designer profiles. You can also see all the designers and their work on our Pinterest board or if you're in Sydney, visit our special one day pop up at Megan Morton's The School (85 Dunning Ave Rosebery) on Friday 2 May to see the pieces for yourself. .
Vote for your favourite designer today.