While Easter was a relatively quiet affair, that didn't stop us from celebrating with a little competitive cook-off! Here were some of the delicious results.
Entries were divided into two categories: sweet and savoury, and each were judged on the following:
1. Best effort at food styling and/or presentation
2. Best use of ingredients at home
Unlike
MasterChef
, no tasting was required... a travesty for our judging panel, which included esteemed CEO Mark Coulter, Head of Styling Vanessa Colyer Tay, and former food magazine editor and writer, now Editor at T&W, Selma Nada Rajah.
There were some amazing entries, but after much deliberation, here were our winners:
SWEETWinner:
Site Merchandising lead Rachel... for her beautifully decorated Jamie Oliver
frozen banoffee cheesecake
which conveniently calls for just five ingredients. Rachel also put a can of condensed milk to good use, and made her own dulce de leche aka caramel.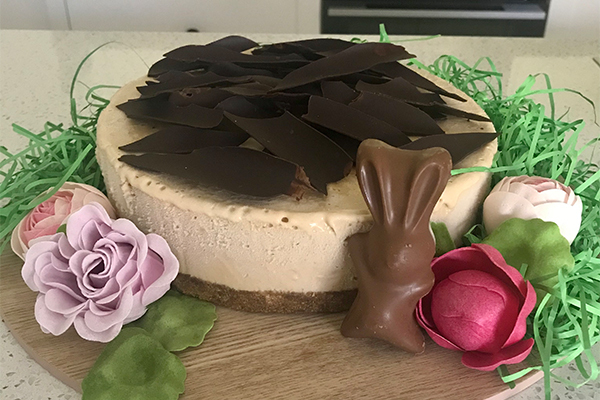 Rachel's cheesecake... just look at those solid chocolate shards.

Runner-up:
Operations Admin Katrina... for her ingenious steamed banana cake using pancake mix and a rice cooker!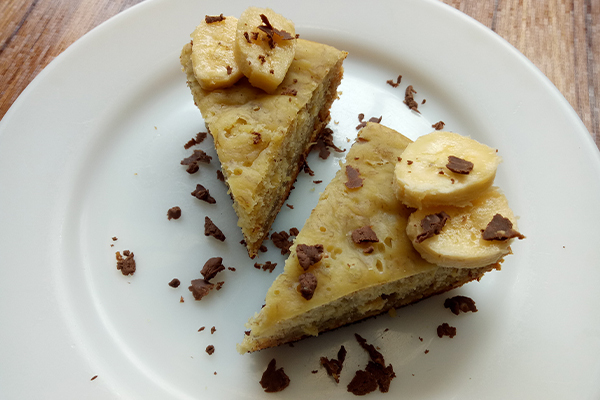 Katrina's banana cake made in a rice cooker!
SAVOURYWinner:
Product Catalogue Assistant Jerwid... for his authetic Filipino barbecued chicken marinated in lemongrass, garlic and ginger, then basted in annatto oil while grilled over charcoal for smoky flavour!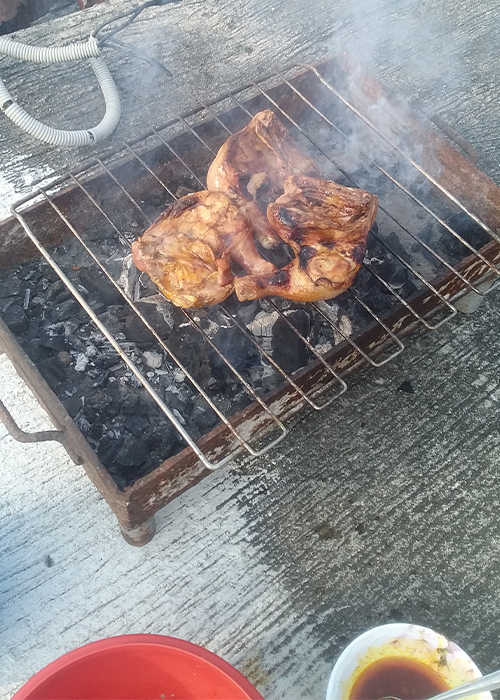 Jerwid's Filipino barbecued chicken... you can almost taste that smokiness.
Runner-up:
Category Manager Alexandra... for her impressive attempt at making bread - and focaccia no less - for the first time! She used
Silvia Colloca's focaccia
recipe, but topped hers with olives, rosemary and crushed garlic. Bellissimo!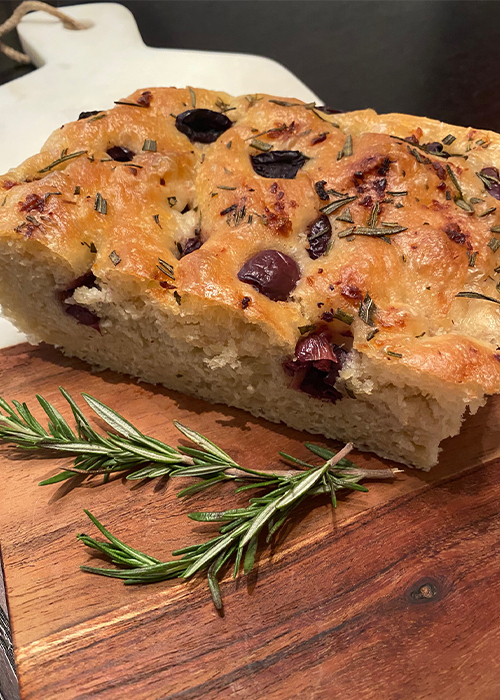 Alexandra's first attempt at baking bread - loving those dough dimples.
Here were some of the other tantalising creations for your viewing pleasure.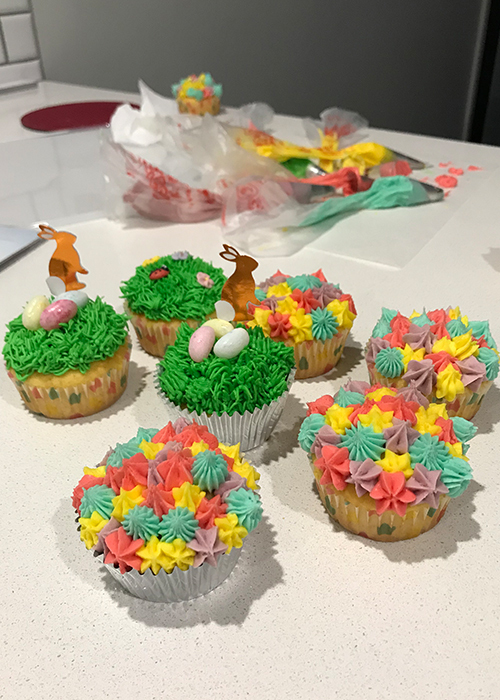 Perfectly piped cupcakes by our l
ogistics manager turned pastry chef Shane.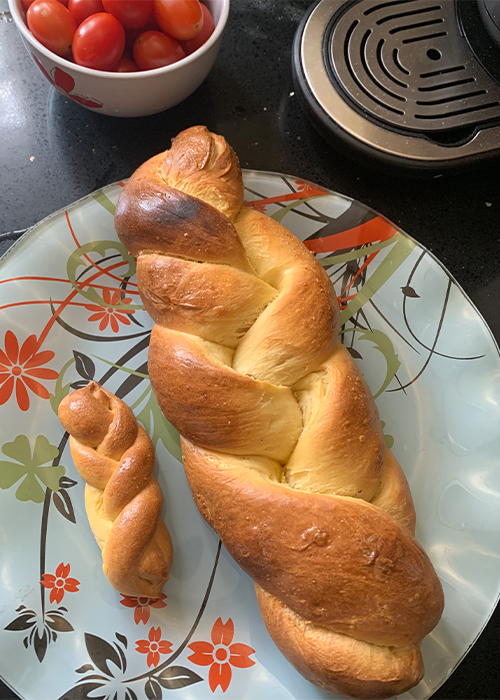 Another first attempt at baking bread and it's even braided... mother and child Easter bread by customer care consultant Kristina.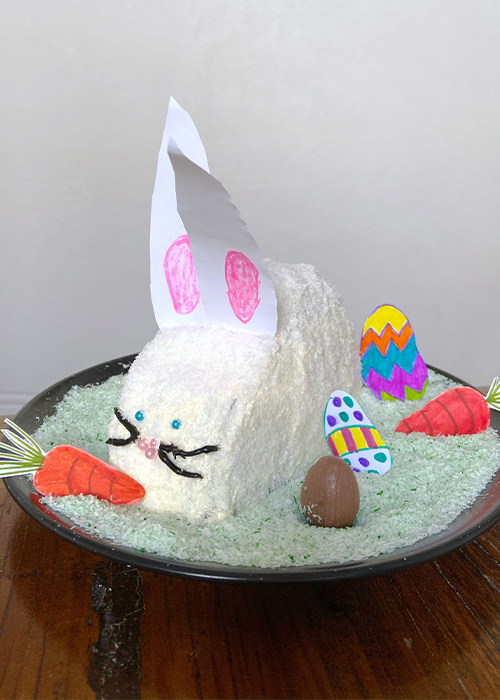 Product development manager Deidre got her kids in the kitchen for this bunny cake entry.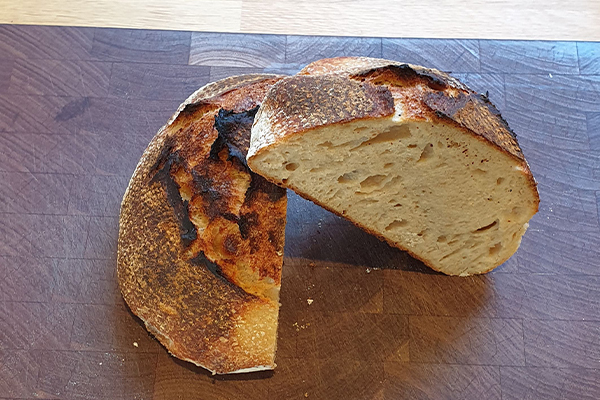 Our performance marketing guru Ben's sourdough with its solid crust and chew.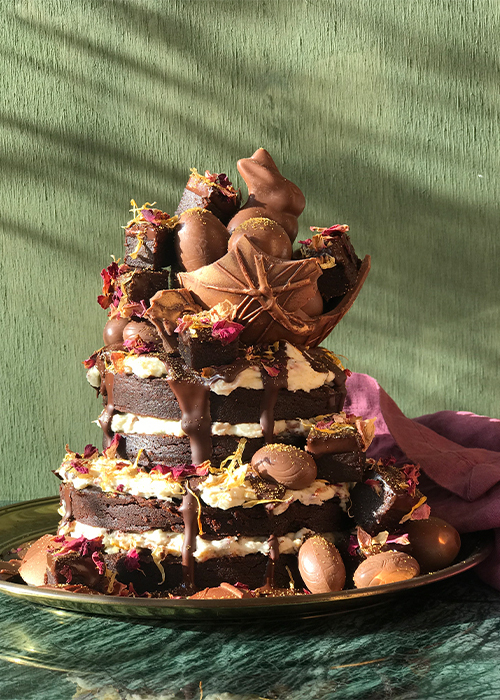 There was no way that stylist Allira's off-the-charts autumn chocolate tower could be a contender...