Think of all those dishes that bring smiles to our faces, evoking memories of family dinners and holidays, and reminding us of happier, carefree times. Think spag bol, beef stroganoff, creamy chicken curry, cheesy lasagna; these are all the dishes that satisfy and tick the box. When they can be made even easier to cook by just using one pot - whether a
roasting pan
,
cast iron casserole
or
ovenproof f
rying pan
- well, this just makes these dishes all the more appealing. Here, we share some of our favourite comfort food recipes that have been designed to use just one pan, so there's less mess, less hassle, less washing-up, and more of that ease and joy that we all need right now.
Comforting casseroles & bakes
When it comes to comfort food, Jamie Oliver hits the nail on the head. He did, after all, write an entire book about it. Ditch the minced beef and use brisket or chuck steak for his next-level
Sunday night chilli con carne
, which also makes a delicious topping for baked sweet potatoes.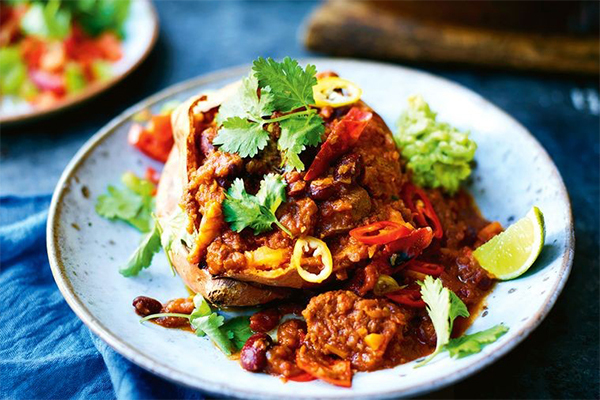 Image via delicious.com.au
Another clever one-pan dish by Jamie is his famous
chicken in milk
, a spin on the Italian classic of milk-braised pork. Here, a whole chicken is baked in a mixture of milk, lemon, garlic and sage, which both tenderises the meat and forms the most amazing sauce.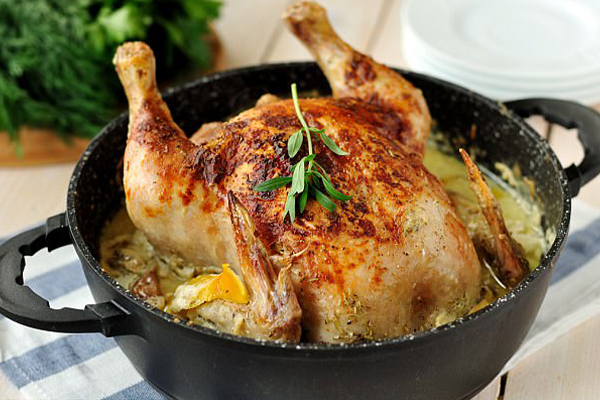 Image by Tatiana Vorona
Forget about making mash in a separate
saucepan
to go with your beef Bourguignon. Simply make this one-pan
beef and red wine stew with cheesy dumplings
, which calls for the polenta dumplings to be baked in the same pan, forming a golden topping for the stew.
There's something about a creamy chicken casserole that just oozes comfort. Try this 25-minute,
one-pot Italian chicken
with white wine, sun-dried tomatoes and basil: totally retro and totally delicious.
Meatballs. Who doesn't love them? We particularly love these
oven-roasted meatballs with kale pesto and mozzarella
, which are browned, then baked in the same ovenproof pan for maximum flavour and convenience.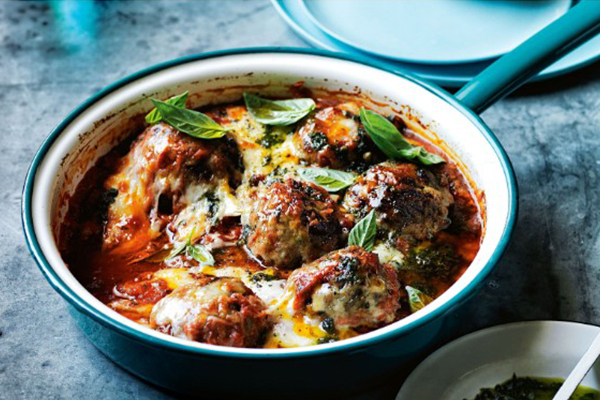 Image via delicious.com.auTwists on butter chicken
Butter chicken is definitely one of Australia's most popular curries. Reinvent this national favourite with this
easy one-pot butter chicken
cooked in a casserole using chicken thighs on the bone for extra flavour.
Better still, cook both the chicken and the rice in a single pan for a complete meal like in this recipe for
one-pan butter chicken with rice
.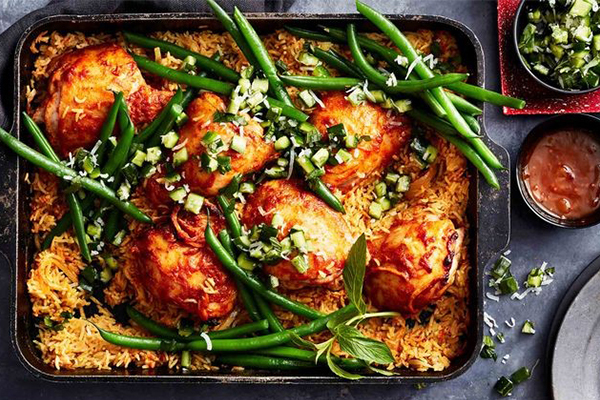 Image via taste.com.au
Prefer butter chicken with bread? No problem. Try these
butter chicken pot pies with naan lids
. Simply use one
pie dish
instead of multiple
ramekins
for less washing-up.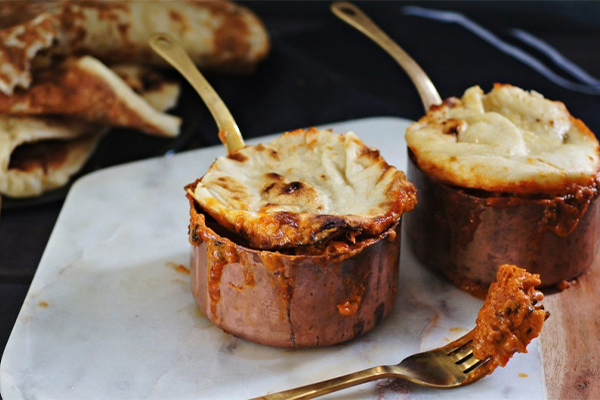 Image by Katrina MeyninkOne-pot pasta
For three consecutive years, beef stroganoff has been among the top three most Googled recipes in Australia. It's clear that this Russian dish isn't going away any time soon. If you're in the eat-it-with-noodles camp, then try this
all-in-one-pan beef stroganoff
featuring angel hair pasta that's cooked in the paprika sauce.
Meanwhile, vegetarians will love this
kale, tomato and lemon zest one-pot spaghetti
by London food writer Anna Jones. The dish, also known as the magic one-pot spaghetti, calls for everything - dried pasta and all - to be cooked together in one pan. As the pasta cooks and the tomatoes break down, an instance sauce is formed. Could it be any simpler?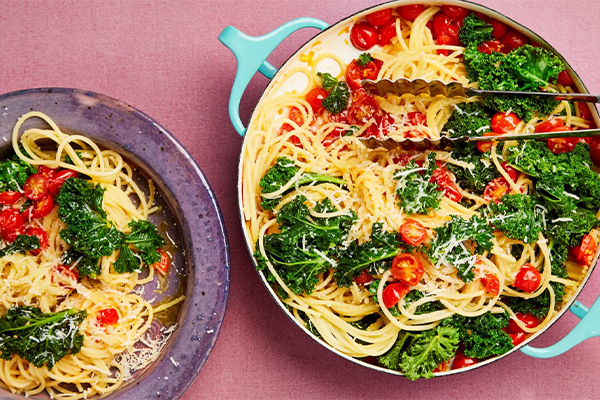 Image via The Guardian
Shop our extensive range of
cookware
for all your kitchen needs, and happy eating.