We've all heard the benefits of cutting back on our meat consumption, but swapping steak for seitan can be a bit daunting. If, like most Aussies, you grew up on a steady dinner-time diet of meat and three veg, it can be a little hard to find dishes that satisfy your carnivorous cravings. We round up the best meat-free dishes that'll have even the die-hard meat lovers in your life asking for seconds.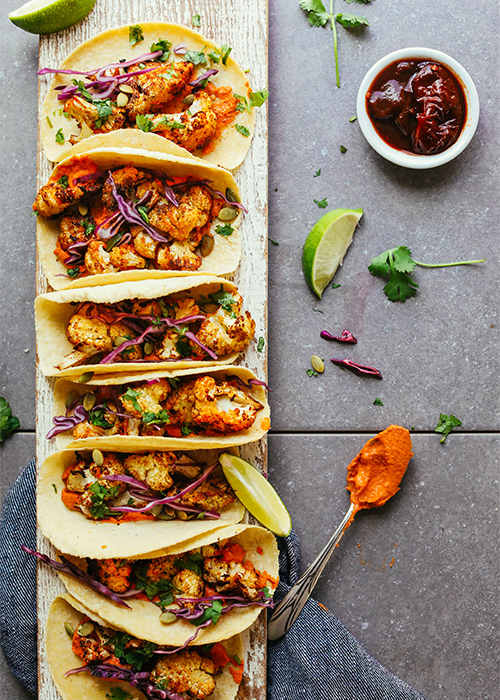 Roasted cauliflower tacos with chipotle romesco
Tacos are the ultimate meat-to-veggie swap dish. The seasoning you would usually use for your meat is easily applied to your choice of veg, meaning you really don't lose those distinct flavours. This
cauliflower taco recipe
includes a smoky romesco sauce for the perfect mix of spice and crunch.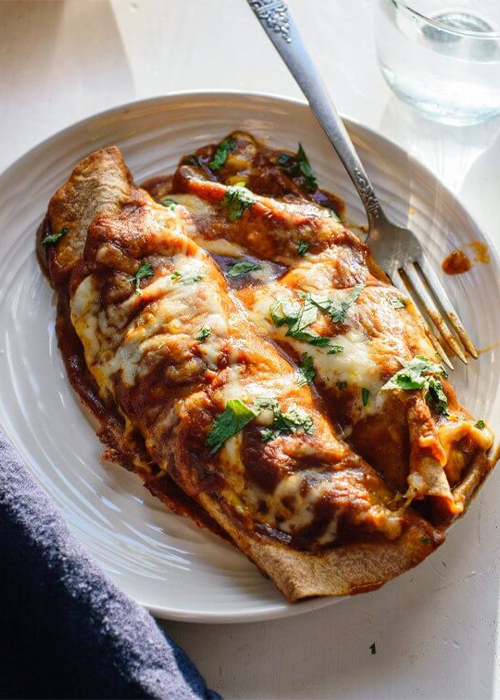 Black bean enchiladas
Mexican dishes lend themselves well to meat-free alternatives because they're so full of flavour. These
cheesy enchiladas
packed with capsicum, broccoli, onion, spinach and black beans are perfect for sharing with friends (or a guilt-free gorge).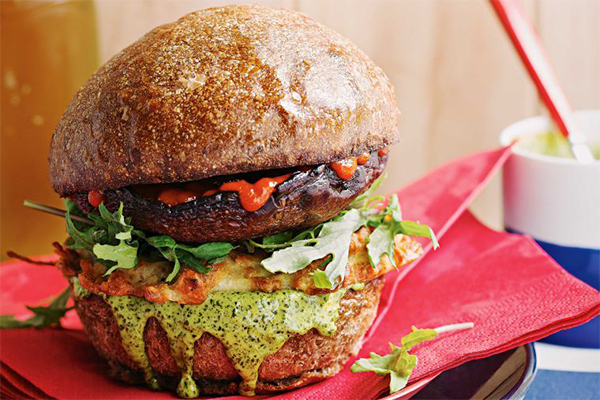 Vegetarian haloumi hash burgers with kale aioli
If the veggie patties at your local supermarket are leaving something to be desired, there are plenty of ways to whip up your own meat-free burger patties that hit the spot. Making these
haloumi hash burgers
is as simple as mixing potato, haloumi, flour and egg in a bowl and then baking them until golden, served with field mushrooms, rocket and a refreshing kale aioli.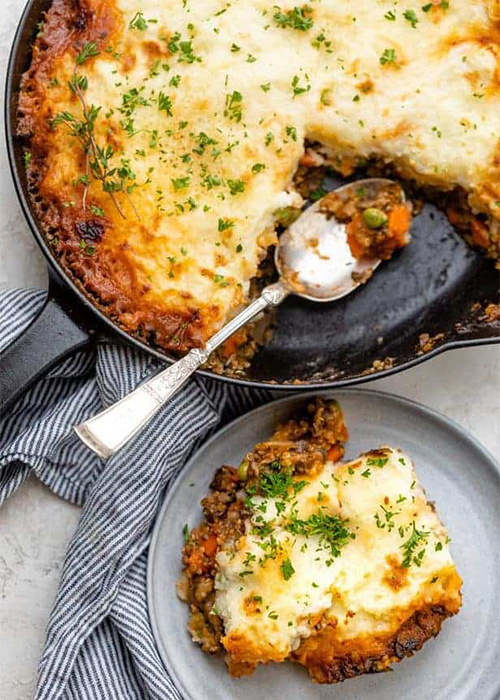 Vegetarian shepherd's pie
You can't go past a classic shepherd's pie, especially on a cooler day, and with plenty of veggie-based gravy options, you can recreate this hearty dish without the mince easily. This
vegetarian shepherd's pie recipe
uses mushrooms and quinoa as a meat substitute, with tomato paste and vegetable stock giving it that rich gravy. Add those mashed potatoes on top and you won't know the difference!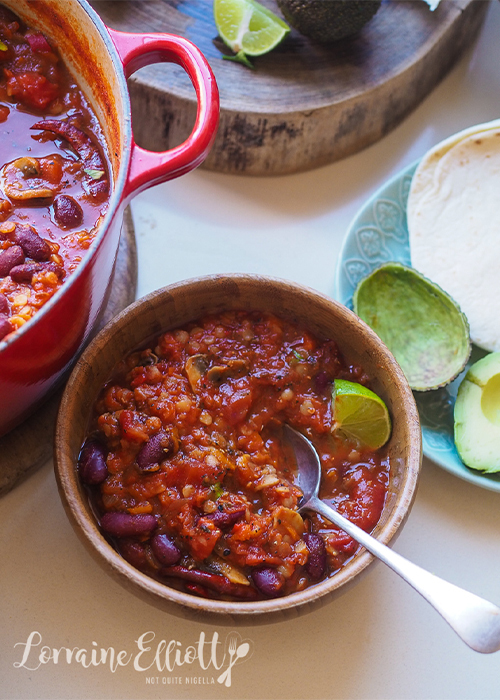 No beef chilli
The small but mighty lentil is the best friend of vegetarians, soaking up flavour and giving dishes that meat-like texture that people crave. This
no beef chilli recipe
packs in heaps of spices and flavourful veggies, and is an easy meal prep dish because it freezes so well. Serve with fresh avocado and a drizzle of lime for some zest.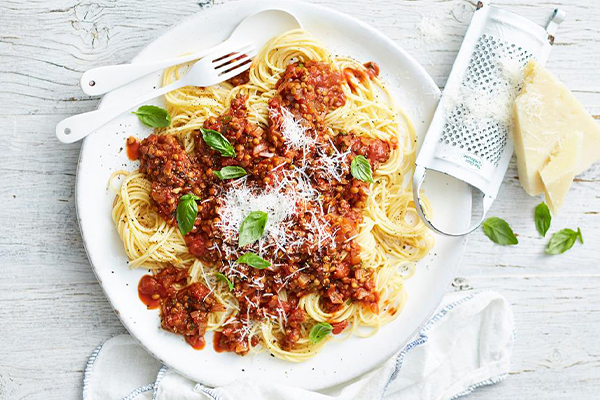 Spaghetti 'bolognese'
They always say hiding zucchini in your spag bol is the easiest way to get kids to eat their veggies. This
vegetarian spaghetti bolognese recipe
uses also uses lentils as a substitute for mince, and honestly with the Italian basics of garlic, onion, diced tomatoes, oregano and basil leaves, it'll have your mouth watering, just as much as the meat-filled version.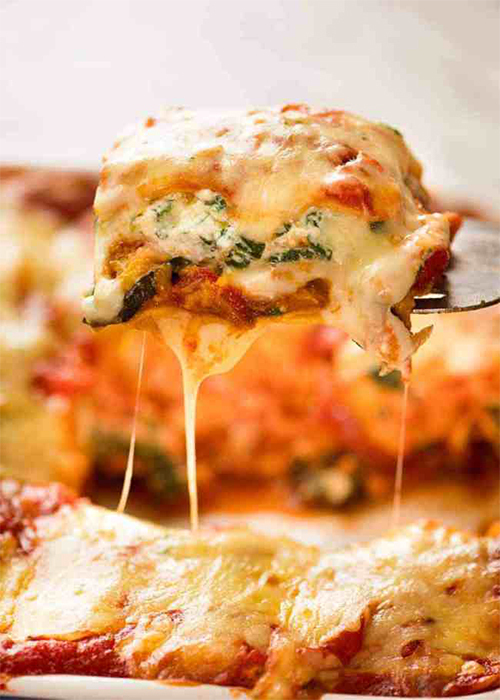 Vegetarian lasagna
Another Italian meat lovers staple is a good old-fashioned lasagne, but a meat-free version oozing with spinach and ricotta goodness just hits the spot. The best part about this
vegetarian lasagna recipe
is that it lets you use any roasted veggies you like, just don't forget the fire-roasted capsicum for that smokey touch.
​
Make whipping up your own meat-free dishes a breeze with our range of cookware.