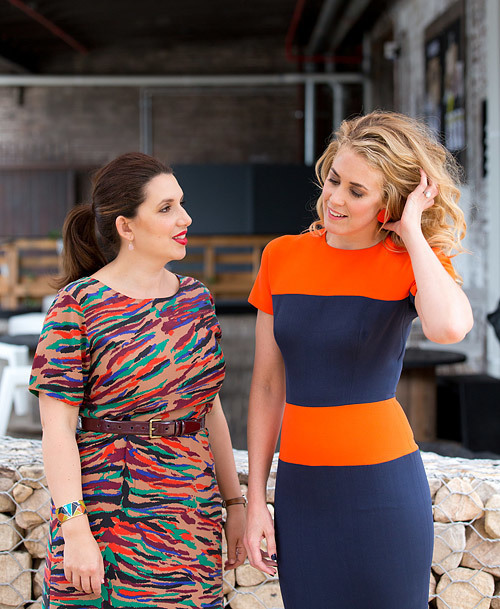 "What we strive for in our design, and what flows through into all aspects of our projects is liveable sophistication. We always look for an approach that feels natural, uncontrived and optimistic – to create spaces that are clever but not tricky, timeless but never boring." So say interior designers Juliette Arent Squadrito (right) and Sarah-Jane Pyke (left) of their boutique design practice Arent&Pyke, launched in 2007. Juliette is now pregnant with twins and battling a double dose of morning sickness, so we are extra grateful for the time she took to give us her thoughts on some recent projects and inspirations.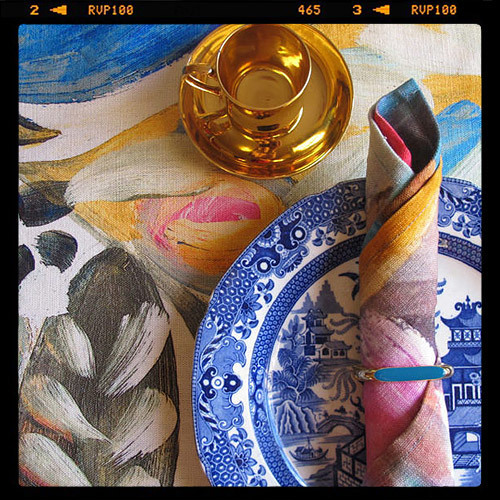 Glorious still life looking at the heavenly textiles created by Shilo Engelbrecht at Älv Textiles. Sarah-Jane and I met Shilo in Milan 4 years ago. We met through friends and shared a tiny apartment during the Milan Furniture Fair; she slept under a vintage gold cape and from then we were hooked! Her textiles are INCREDIBLE.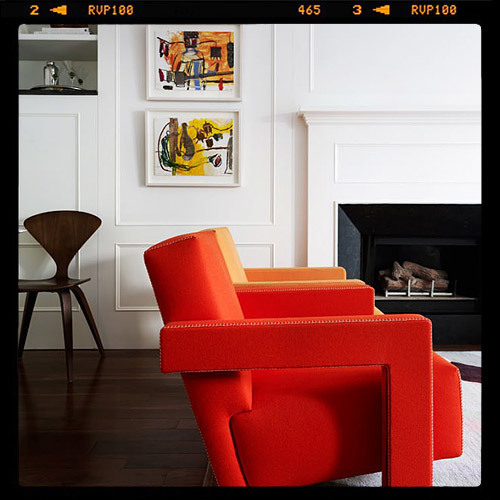 This week we were thrilled to find we had been shortlisted as one of the finalists in this year's
DIA
Interior Design Awards for our project in NYC. I love this shot by Anson Smart captured during our photo shoot on location.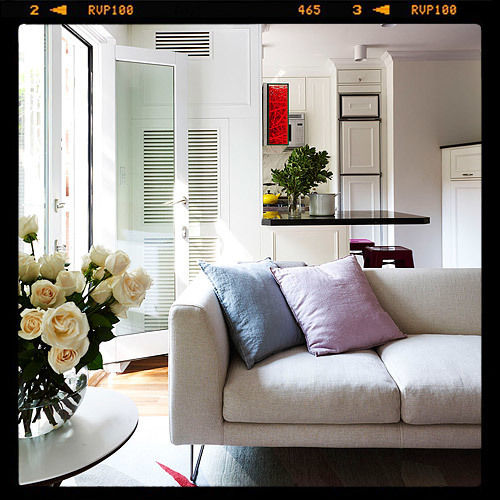 Another snap of the apartment we designed in NYC. It really was a lesson in curating and editing pieces that work in compact spaces!!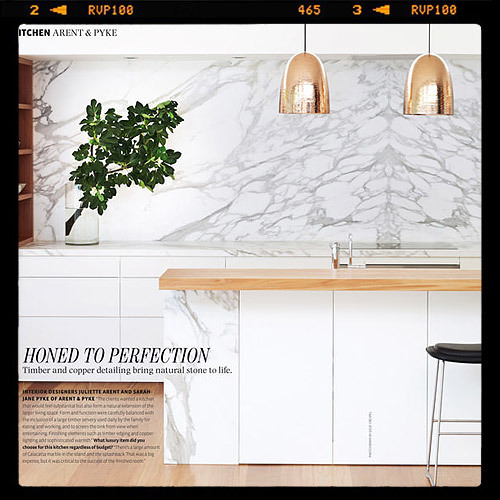 Following on from our project in New York City, the same client proposed (over a glass of wine) the idea of taking a look at their house in Bellevue Hill upon our return to Sydney. We did just that, and what started as a minor renovation turned into a major overhaul of the entire house. This is a photo of the kitchen that we designed which is featured in this month's Belle magazine Kitchen and Bathroom special.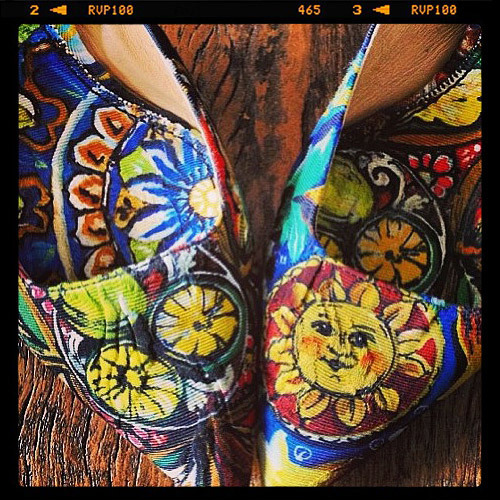 Just a little 'Friday Musings'! The Spring 2013 collection by Dolce&Gabbana was heavily inspired by their homeland Sicily and in particular the islands that sit just north of the mainland – the Aeolian Islands. These immensely beautiful islands, and in particular Panarea, are close to my heart. It is the island my husband's family are from and where we were married last year.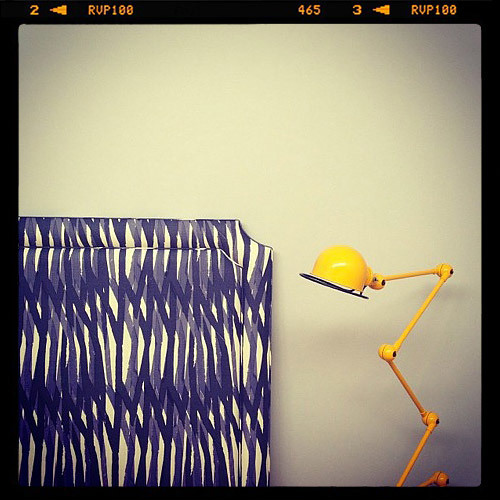 A mid-installation snap of a bedroom coming together at a project in Bellevue Hill. We adore custom designing the bed heads for our clients – here we have used a gorgeous fabric by Christopher Farr Cloth available at
Ascraft
.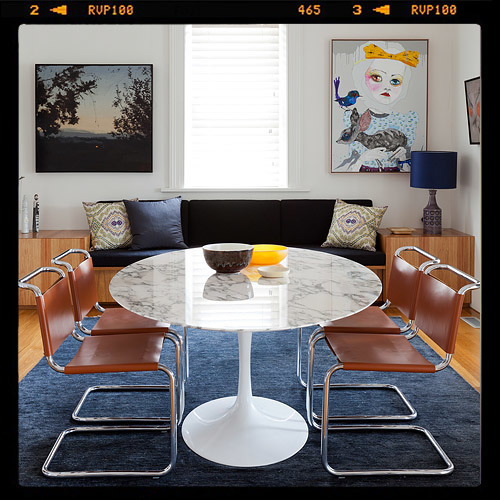 Sarah-Jane and I are shooting our project in Balmain East this week with Real Living magazine. We will be sharing all of our tips and tricks when designing and decorating your house. This house is filled with an astonishing collection of Australian art and beautiful mid-century furniture pieces – we cant wait to see the results of the shoot!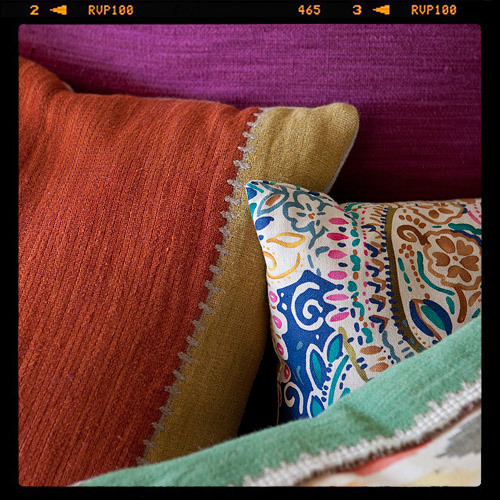 Detail shot of custom cushions designed for a house in Vaucluse. We adore mixing colours, textures and prints to create schemes that are entirely unique for the project and the client.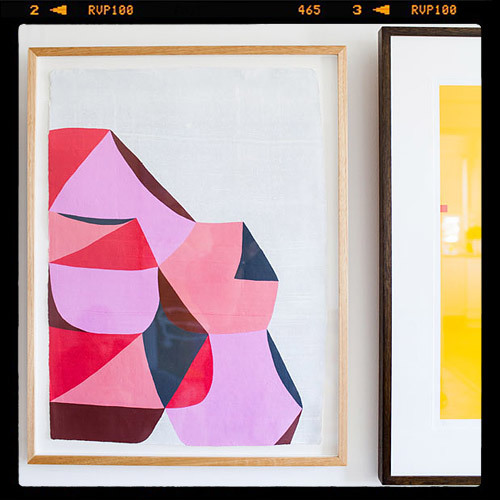 Painted by the late David Band, this work brings joy into our lives every day. I adore having colour around me – especially in the art that hangs on my walls at home. This photo was taken by Phu Tang for
The Design Files
.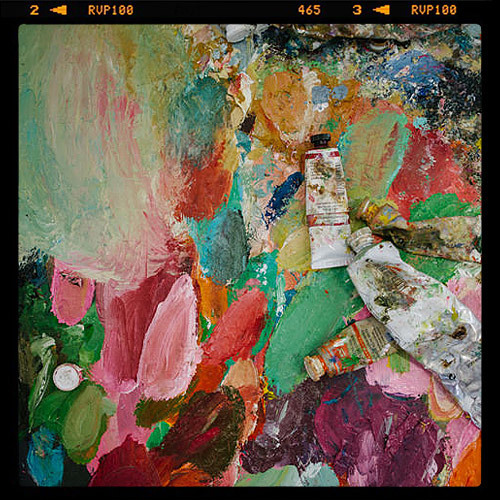 Our 'Chat in a Chair' series on the blog has been a huge success. It is a series where we interview people who inspire us and chat to them in their favourite chair! Why not??!! (Some of our interviewees: Megan Morton, Rachel Castle, Laura Jones and Tom Dixon.) This photo was taken by Luisa Brimble in the studio of Sydney based artist Laura Jones. We absolutely adored her studio, her paintings, and she too was a delight!
The Arent&Pyke blog, In / Out was launched late last year to create a more dynamic dialogue around design and to allow readers a peek into their day to day business, their inspirations, and the very beautiful interiors they design. You'll want to subscribe to In / Out, and you can also see more of the Arent&Pyke world by following them on Instagram @arentpyke_inout.