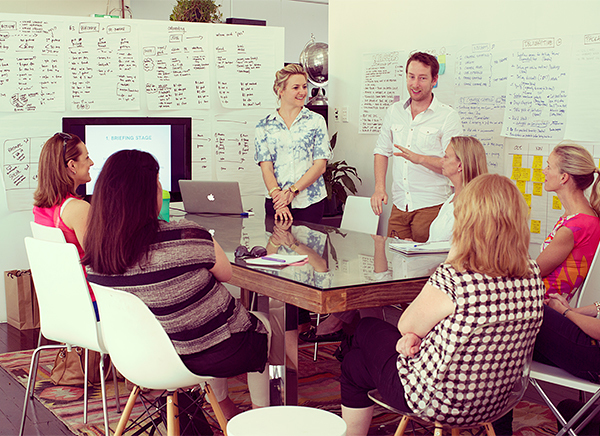 T&W HQ was recently transformed into design school for a day. Sit up straight and learn what happened...
I learn something every day at T&W HQ* but it's not often we're a place of formal learning. Our halls are not exactly hallowed and our warehouse space in Alexandria is distinctly lacking in sandstone, but we were very happy to host Interior Styling students from
iscd - International School of Colour + Design
last week for a lesson in T&W style.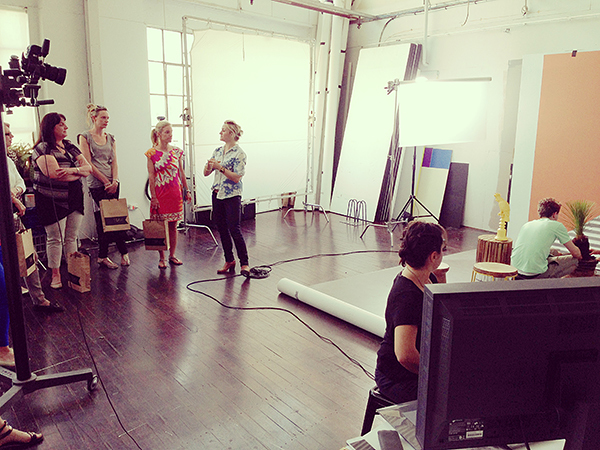 T&W Creative Director Chris Deal and Head of Styling Jessica Bellef put on their professorial hats to explain that each beautifully styled T&W image is the result of the holy creative trinity of stylist, designer and photographer. They walked the students through the team's process from initial brief to shoot, then walked around the corner and watched Senior Stylist Adam Powell and Chief Photographer Denise Braki in action.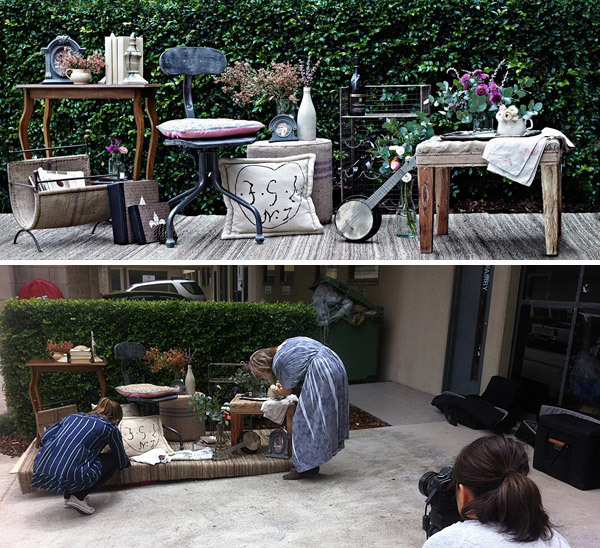 In case anyone was under the illusion that styling was a glamorous game, Chris and Jess lifted the lid on some behind the scenes shots showing the tricks the creative team uses. This vintage T&W shot was set up outside our former office (note the delightfully overflowing garbage bin in the background) but the result was more Provence than carpark.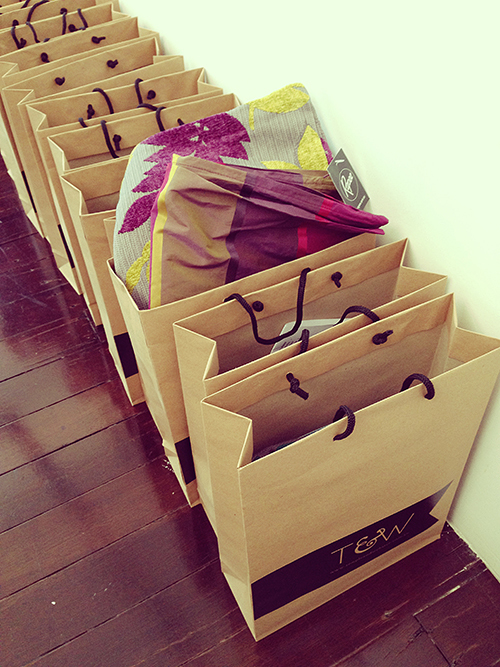 In a break with tradition, Professors Deal and Bellef then gave out goody bags, but with a homework twist. Our friends at
Rapee
very kindly provided cushions for each student to take home, where each of them will act as stylist and photographer to create their own image. Chris and Jess will give feedback on the results, and one student will have the opportunity to complete work experience with the T&W team.
School's out - for now - but keep an eye out for the next instalment...
*Today's lesson? Dulux White Duck is a good neutral paint colour.