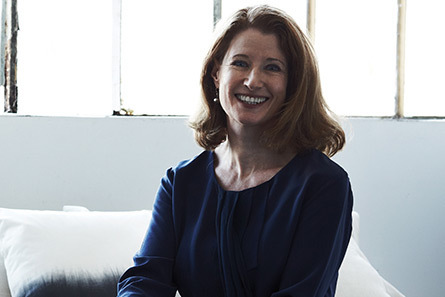 We are thrilled to announce that the wonderful Karen McCartney has joined the Temple & Webster team!Karen's knowledge of design, style and Australian homes is unrivalled. She was the founding editor of Inside Out, where she spent 10 years building the innovative, design-led magazine along with her talented team. More recently, she has written two books on iconic Australian houses.We've become accustomed to Karen's gentle Irish brogue over the past week, and we've kept her very busy making lots of plans for the blog. I'm super excited about playing Tenzing Norgay to her Edmund Hillary as we scale the heights of blogging brilliance and create something special for the T&W community.For her very first contribution, Karen has documented her week on Instagram to give you a taste of her own life and style (and her hunt for good coffee!). You can see her images and captions below - for more, you can follow her on Instagram at mccartneyk, or on twitter at @karenmccartney.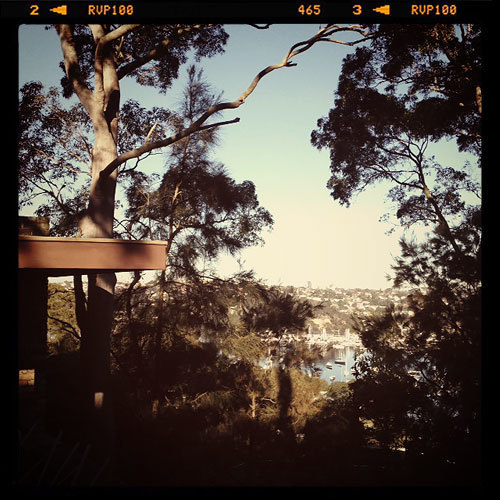 This week I mean to start every day with a walk. Not so hard when the weather is like this, but a bit of rain is enough of an excuse let me off the hook.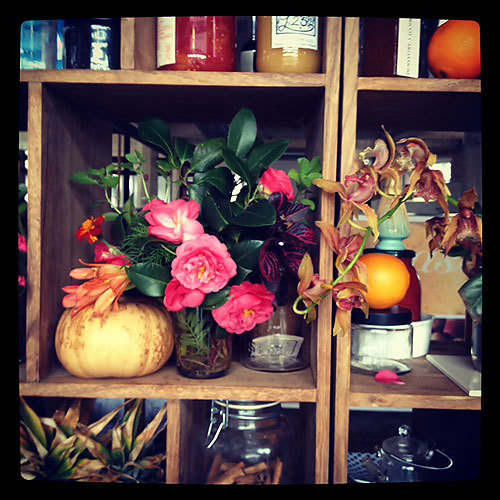 Now working at Temple & Webster, I have to find new lunchtime haunts. Top of my list is
Bread&Circus
and as yet I haven't moved on from the organic chicken sandwich box. Everything is displayed with a casual beauty and their Miellerie leatherwood honey from Tasmania makes a great present.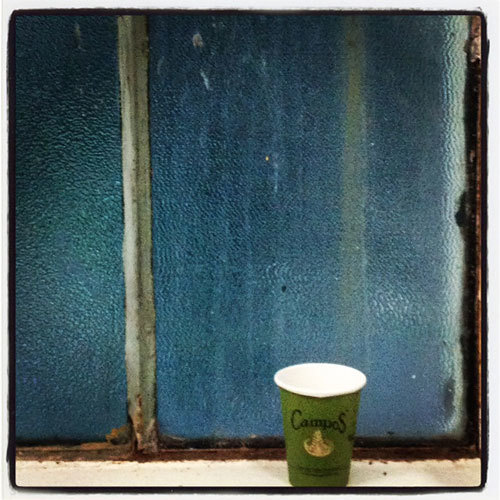 Ditto.... coffee. Thank you
Campos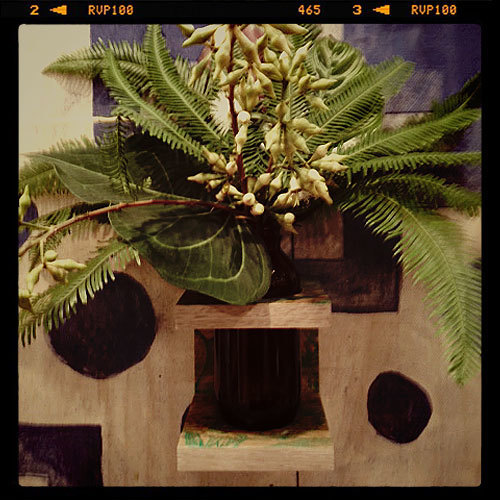 A trip to Melbourne where the Life Instyle trade event showcased some really fantastic Australian designer/makers and clever importers. One of my favorites was
Bonnie and Neil
with their beautiful handcrafted products for the home. Full report on the show highlights to come next week. Below a handprinted timber tile with wall vase.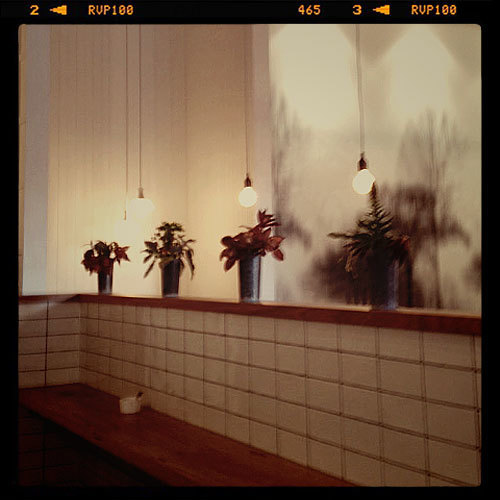 The best place for a business meeting is a cafe and
two birds one stone
in South Yarra is an inspiring fit out. Refined, simple , clever and considered with great coffee. Not a lot more to ask.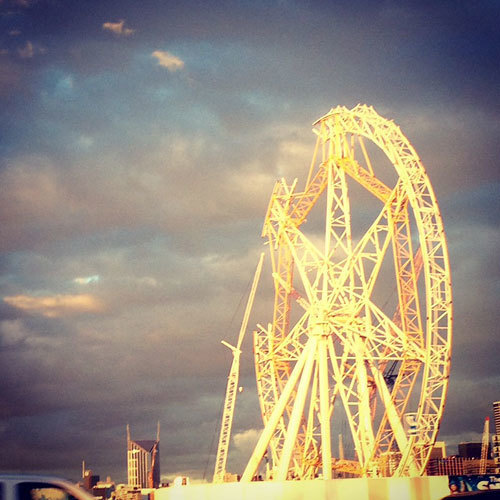 Homeward bound, and as we drive towards the airport the light on the failed Melbourne Eye is something else.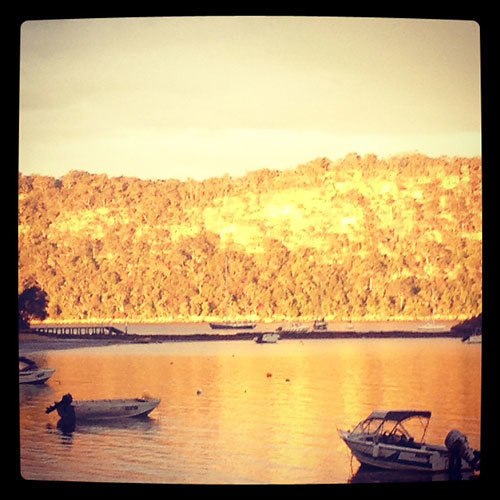 Golden light is clearly a bit of a theme this week as the Hawkesbury River takes on the glow of the setting sun.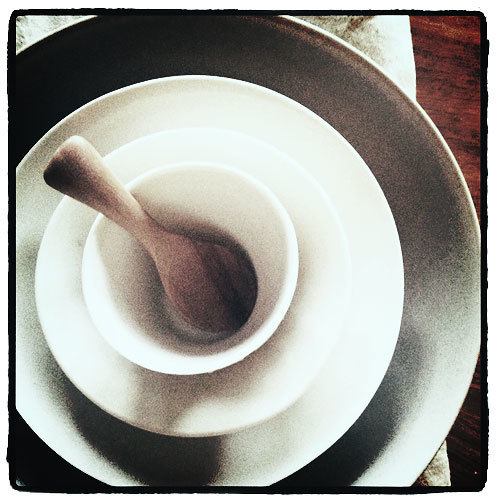 A friend gave a delicate wooden spoon from Bali and it found a home in a nest of ceramic bowls. Nothing like a bit of light styling at the weekend.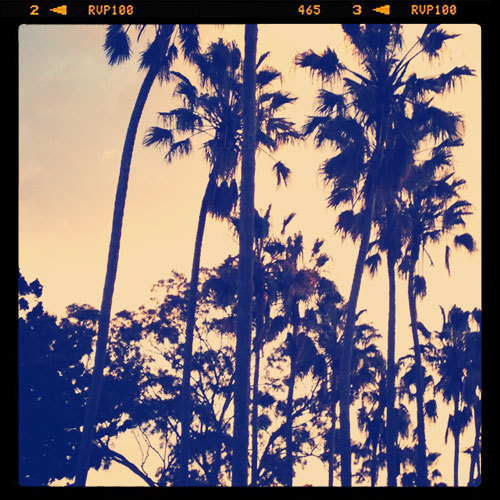 The palm trees at Brooklyn (north of Sydney) take on a more romantic air come dusk.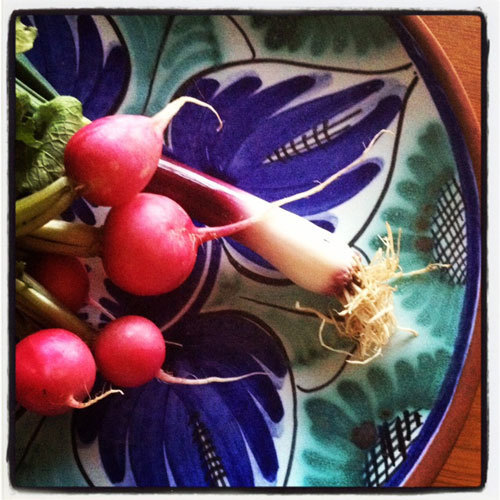 It isn't often guests bring their own home-grown radishes.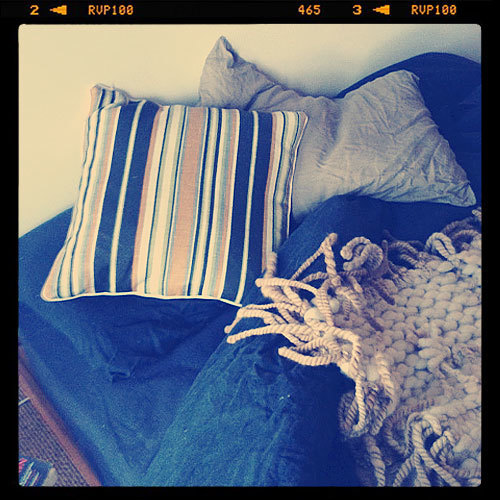 At the end if the day there is no place like bed. I am addicted to bedding. Hungarian goose down doona,
Bedouin Societe
linen sheets and pillowcases. A cushion in vintage linen by
Hazel Butterfield-Tate
and a woollen throw by
Little Dandelion
. It is a wonder I can ever get up!