Intense and eye-catching, peacock is an all-encompassing term for the jewel-toned blues and greens that make the gorgeous birds it's named for so alluring. A colour that doesn't see that much love year-round, we gathered the most inspiring Instagram images to show you just how versatile it can be. From delectable cakes to the dazzling beauty of the northern lights, there really is no wrong place for this gorgeous colour.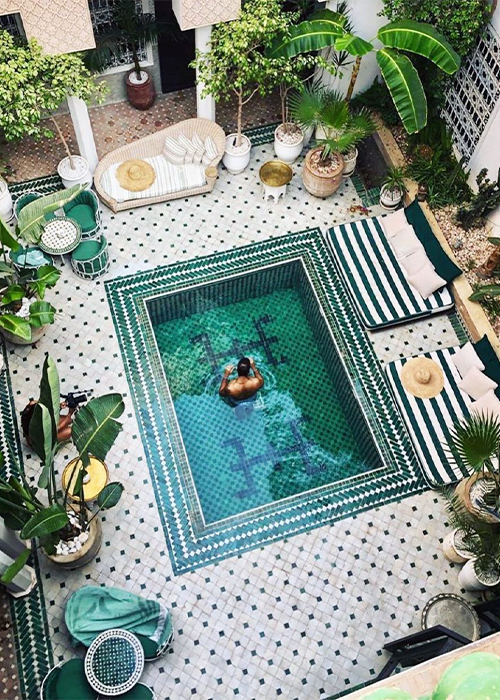 Image via @alisonbrownphotography
Travel photographer Alison Brown capturing the flawless design and styling of this Riad pool in Marrakech, Morocco.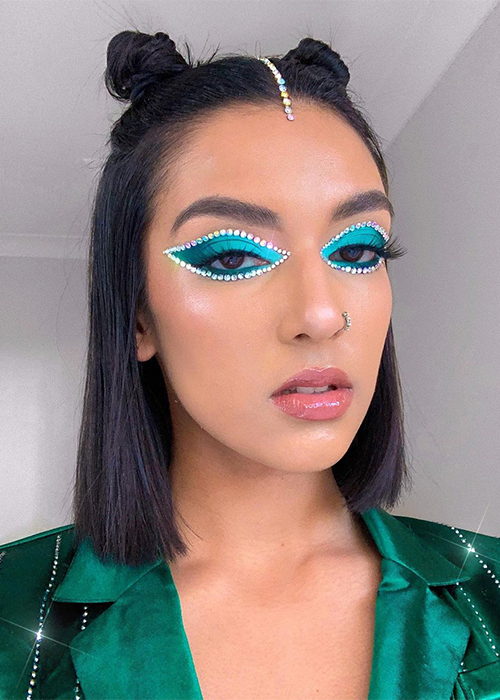 Image via @rowisingh
Makeup mogul and Australian Instagram royalty Rowi Singh is no stranger to bold and colourful looks, taking inspiration from the HBO series
Euphoria
for this sparkly peacock look.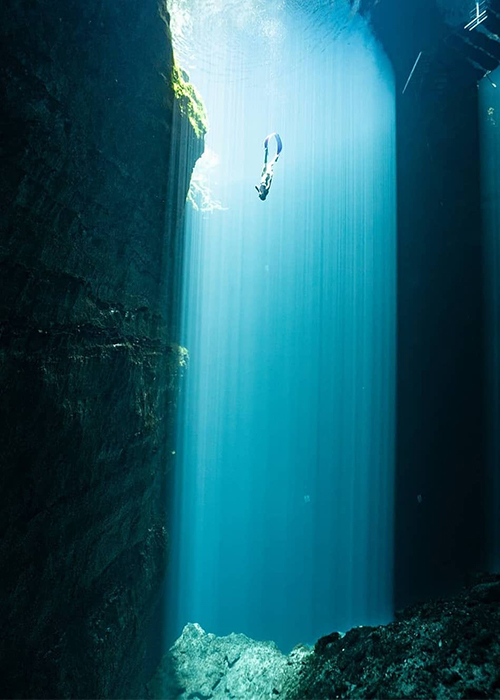 Image via @liandraswim
Australian Indigenous-owned swimwear brand Liandra Swim shining a light on Kilsby's Sinkhole, a 65-meter deep limestone cavity in the middle of a sheep farm in Moorak, South Australia. A popular diving attraction and an inspiring source of artistic inspiration.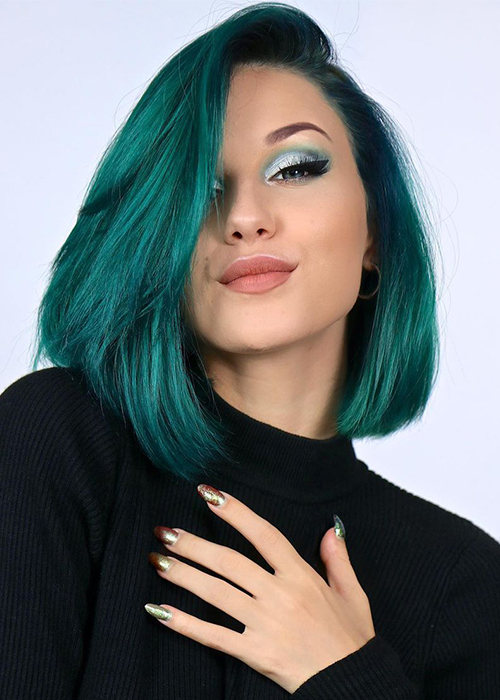 Image via @stellacini
Known for her penchant for switching up her hair colour, hair artist Stella Cini (after many attempts) created the ultimate peacock shade with a mixture of deep emerald green with a blue undertone.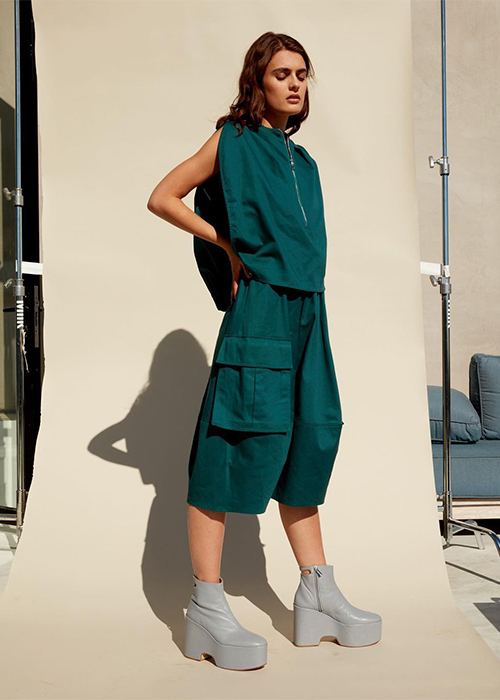 Image via @tibi
Tibi, the advanced womenswear brand, mixes deep green and fashion with this balloon dress.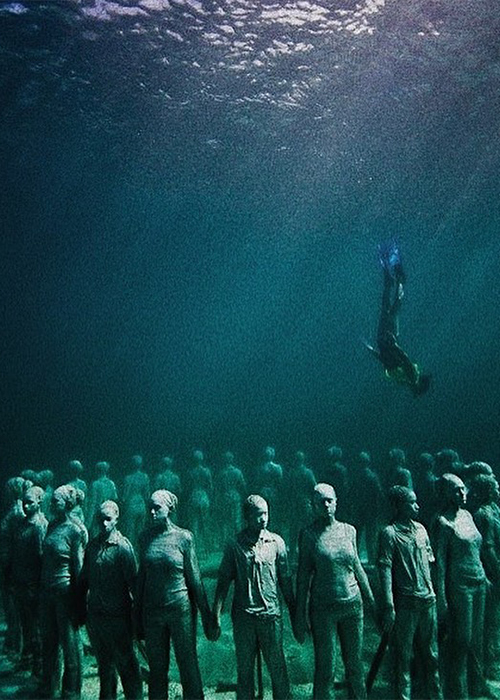 Image via @stardustontheocean
This sailing and travel couple have Grenada on their trip list, with this Caribbean underwater park giving everyone a sense of wanderlust.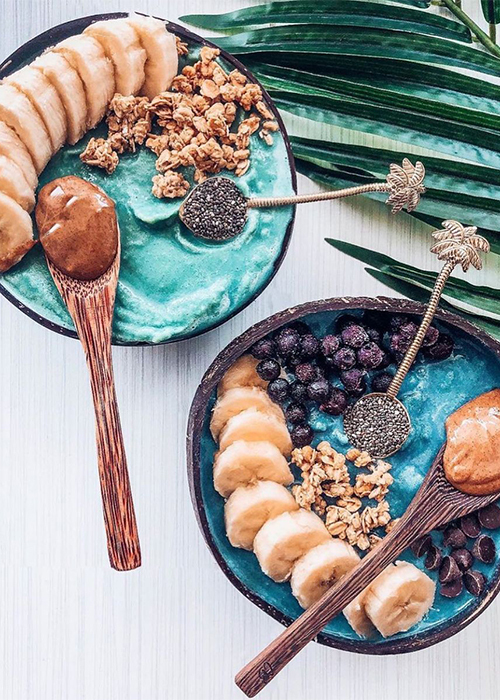 Image via @unicornsuperfoods
Mermaid bowls took off in 2020, and who wouldn't want to dig into these delectable fruit mixes.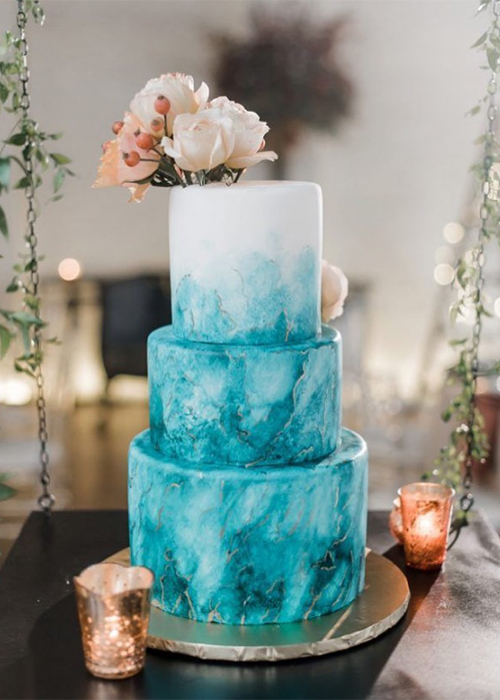 Image via @event.inspo20
A beautiful twist on a classic wedding cake, incorporating teal and gold marble.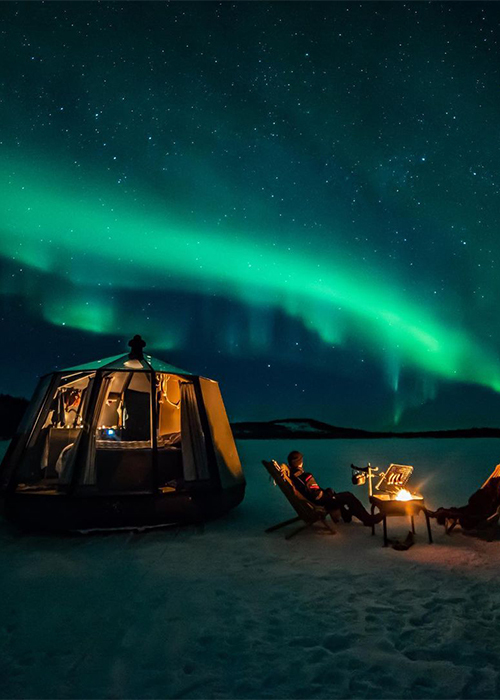 Image via @wildernesshotelnellim
This wilderness hotel in Finnish Lapland supports its sister hotel in Nangu, where you can experience the Lake Inari Aurora Huts. Sleep under the sky and bask in the beauty of the Northern Lights up close and personal.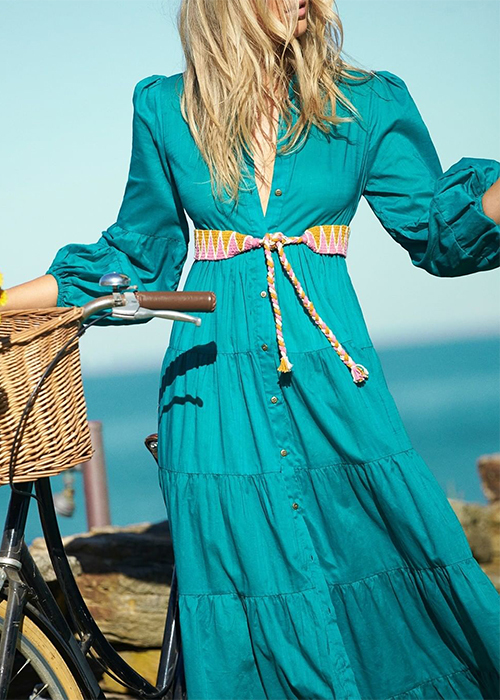 Image via @zimmermann
Zimmermann floats between floral boho and structured on-trend ready to wear flawlessly, incorporating bold hues such as this aqua.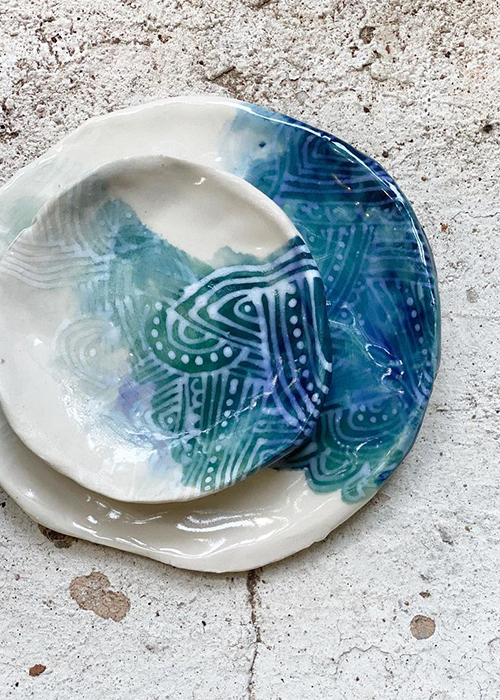 Image via @malene.barnett
Artist Malene Barnett plays with pattern and technique on porcelain, mixing unique shades of blue and green and seeing how they change under a clear glaze.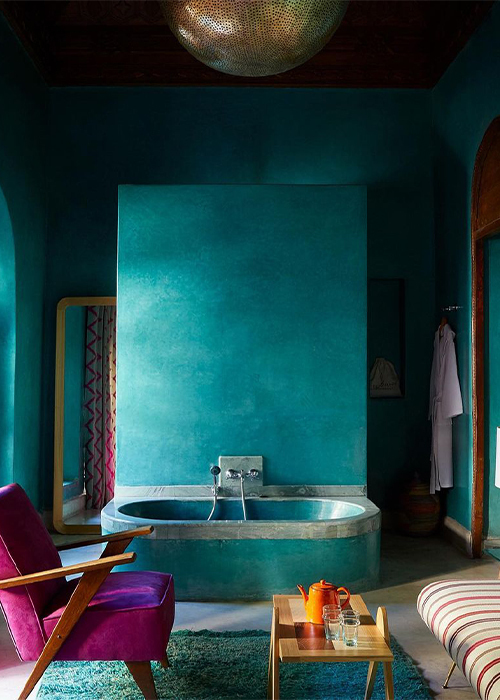 Image via @elfennmarrakech
Morocco is known for its colourful buildings, and the El Fenn Hotel takes that in its stride, accenting bold teal with striking magenta.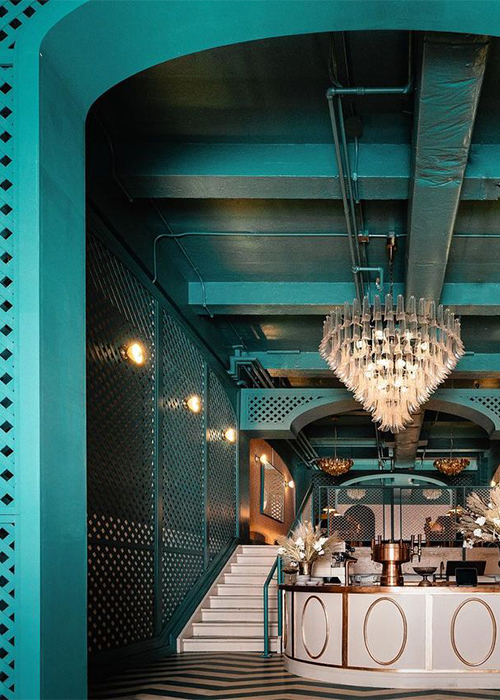 Image via @felixroastingco
Based in New York, this roasting company incorporates peacock throughout its interior styling and product design.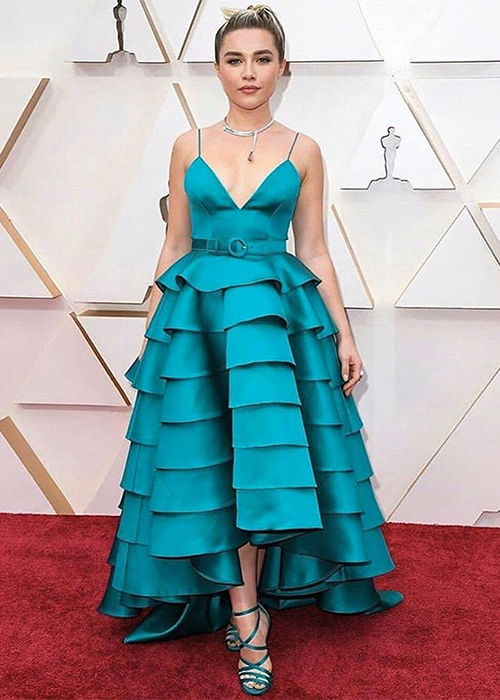 Image via @florencepugh
There's no role she can't play and no colour she can't pull off, and when Louis Vuitton is designing it's guaranteed to be a hit. Florence Pugh pulled off this elegant blue-green shade at the 2020 Academy Awards, where she was nominated for Best Supporting Actress for her role in
Little Women
.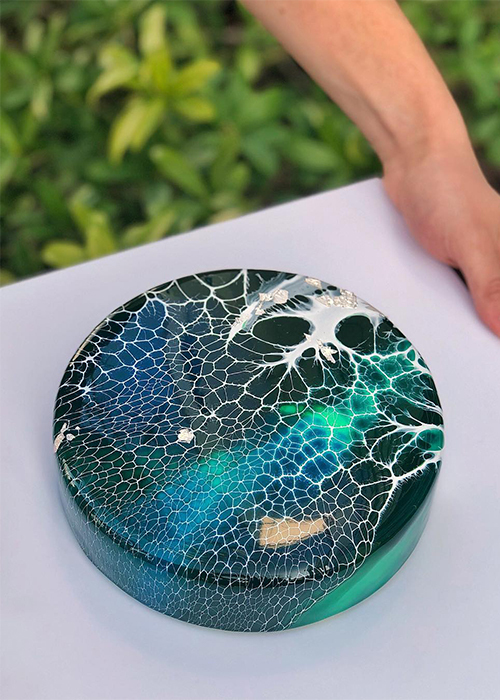 Image via @ksenia.penkina
Glazing queen and pastry chef Ksenia Penkina creates glossy edible masterpieces, achieving this look with emerald green, green-yellow (neon colour), sapphire blue and white marbling.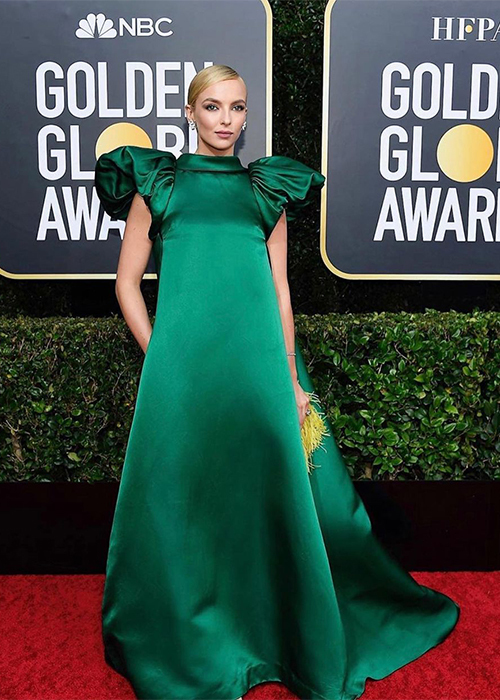 Image via @jodiemcomer
Fashion icon and actress Jodie Comer channels her inner Baby Yoda at the 2020 Golden Globe awards in this ethereal emerald gown.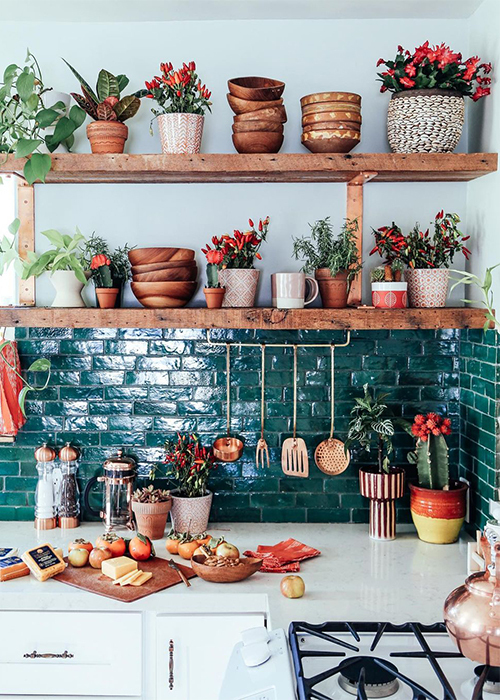 Image via @justinablakeny
Designer Justina Blakeny incorporates colour into home in wonderful ways, including these gorgeous dark green feature tiles used as a kitchen splashback.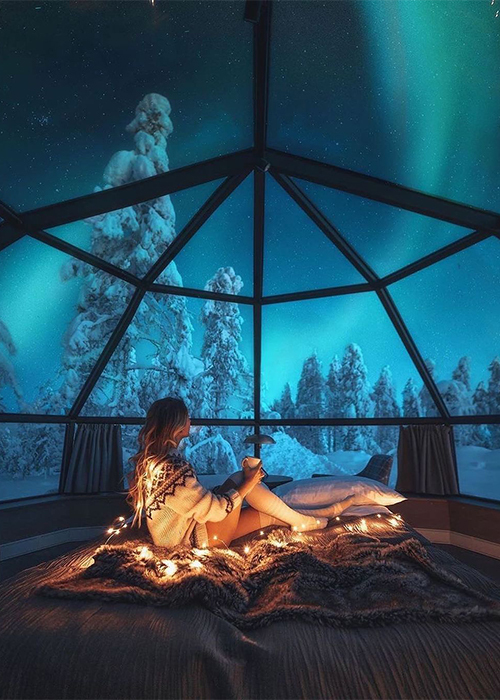 Image via @leviniglut
The Golden Crown gives you 360-degree views of the stunning blues and greens of the Aurora Beaurealis from the warmth of your own glass igloo.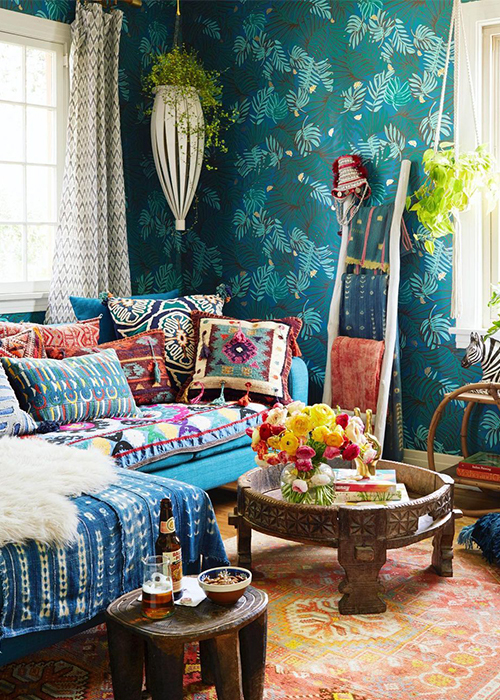 Image via @justinablakeny
It's not just Justina's kitchen that's feeling the peacock love, her living room walls give this range of shades new life.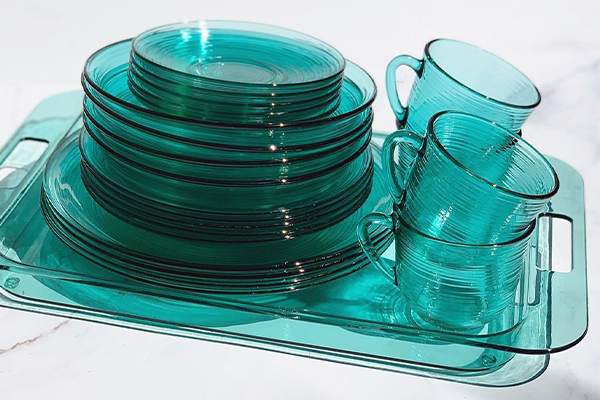 Image via @pretty_golden_goods
Sometimes thrifting can come up with hidden treasures, like this Vintage Arcoroc France Jardiniere Set in clear turquoise glass.