Set in the Californian desert, Palm Springs is surrounded in all directions by mountains. The dry climate, endless sunshine and proximity to Los Angeles in the days before smart phones meant it developed as a resort town and playground for Hollywood's elite. The Rat Pack partied without restraint, Elvis had a home here, and it has featured in movies and TV shows from I Love Lucy to Beverly Hills 90210. We're exploring Palm Springs Chic in pictures.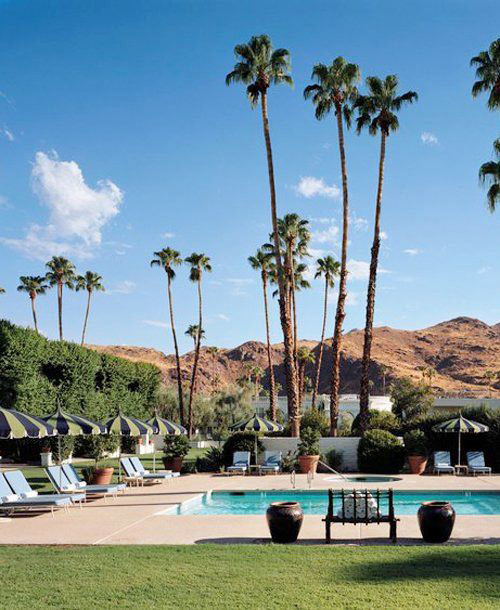 Poolside at the
The Parker, Palm Springs
. The city is all about leisure – golf, tennis and cocktails are high on the agenda.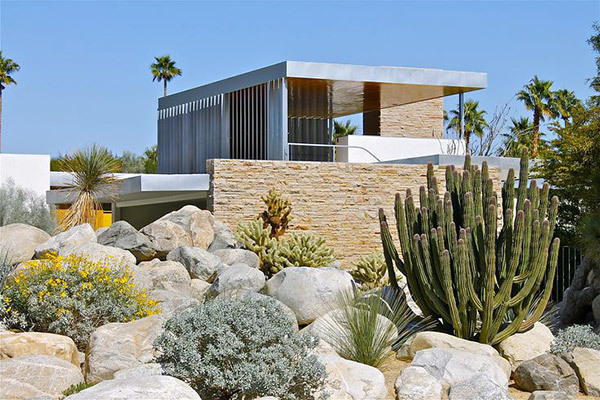 Palm Springs proved fertile ground for modernist architects, commissioned by the rich and famous to build holiday retreats. One of the best known examples is the Kaufmann House, designed in 1946 by architect Richard Neutra. Annalisa Capurro, interior designer and educator, took this shot while in Palm Springs for
Modernism Week
, an annual celebration of architecture and design. She shared her
Week in Pictures
with us in 2013.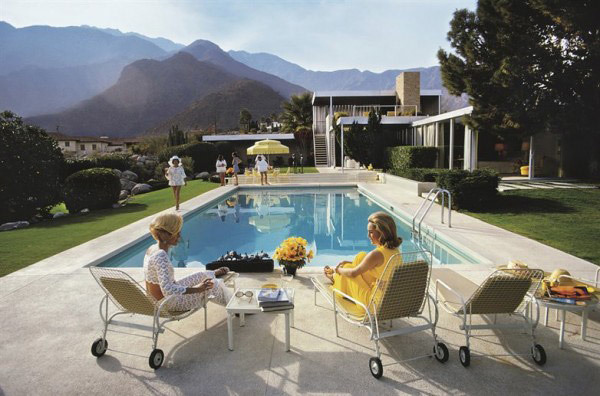 The Kaufman House is also the setting for this now-iconic 1970 image by society photographer Slim Aarons of a perfectly colour co-ordinated poolside gathering.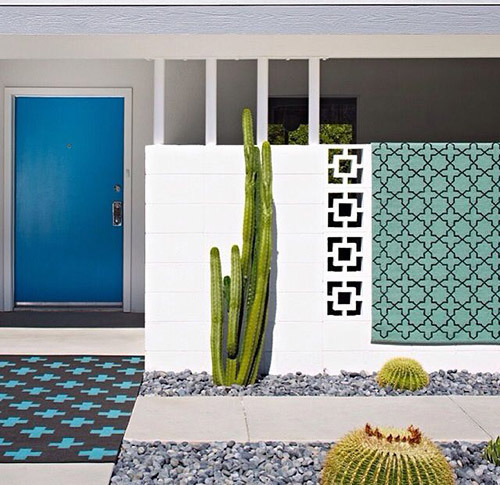 Palm trees (of course), succulents and cacti thrive in the hot, dry environment and provide a sculptural foil for clean-lined architecture. Decorative concrete breeze blocks and screens are also common.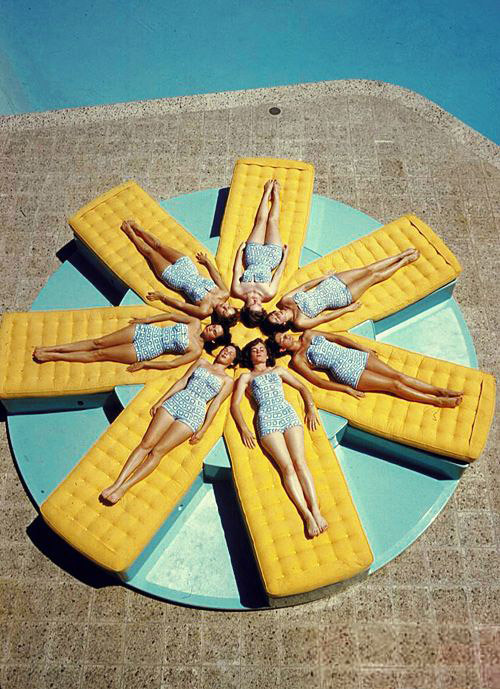 Time photographer Loomis Dean captured these sunbathing beauties in Palm Springs in 1956. Bright citrus yellow might just be the defining colour of Palm Springs style.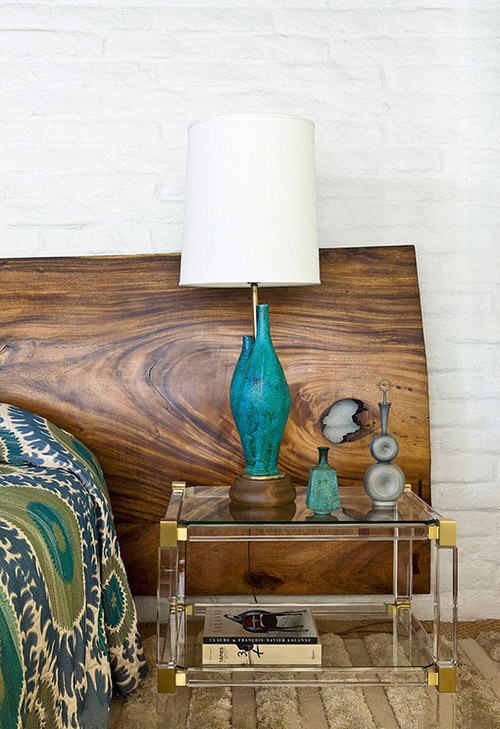 A recently renovated Palm Springs home includes a nod – in fact almost a recreation – of its original mid-century style. See the rest of the home at
Dpages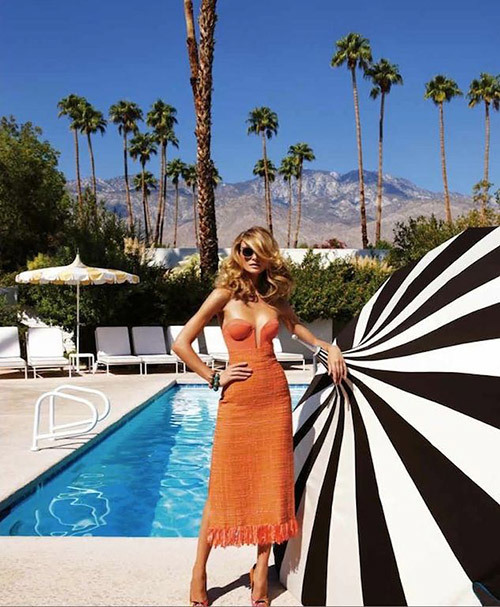 This image by Troyt Coburn for Marie Claire Australia says it all – blue skies, palm trees, and a large dose of glamour.
Find all these images and more on our Pinterest board.