Stylists Vanessa, Drew and Allira give us a sneak peek into how they'll be decorating their homes this Christmas, including what styles they'll be drawing on and what Insta accounts they go to for festive inspo.

"Each Christmas, we gather the year's well-loved party decorations and use them to dress the tree as a spirited reminder of the year that's been. This year, we'll host a family paper craft session to make our decorations. Style-wise, it'll be abundant in colour and pattern, topped with a little (ok, maybe a lot) of sparkle."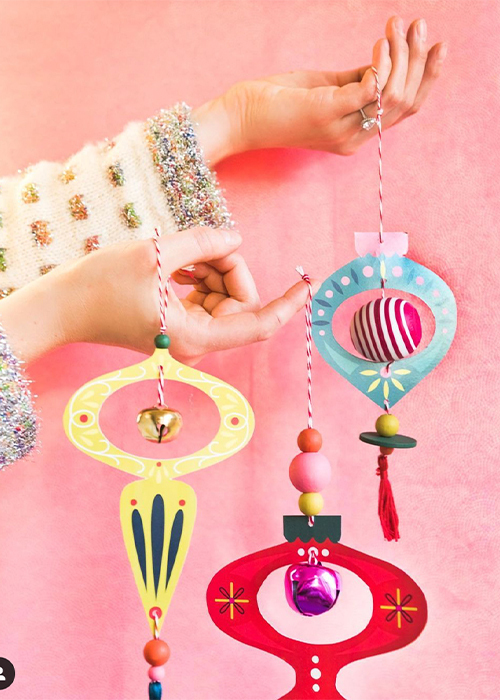 ​
Image via The House that Lars BuiltVanessa's favourite Insta account for festive inspo:
@houselarsbuilt
It's bright and beautifully balanced with loads of family-friendly Christmas activities to get everyone involved!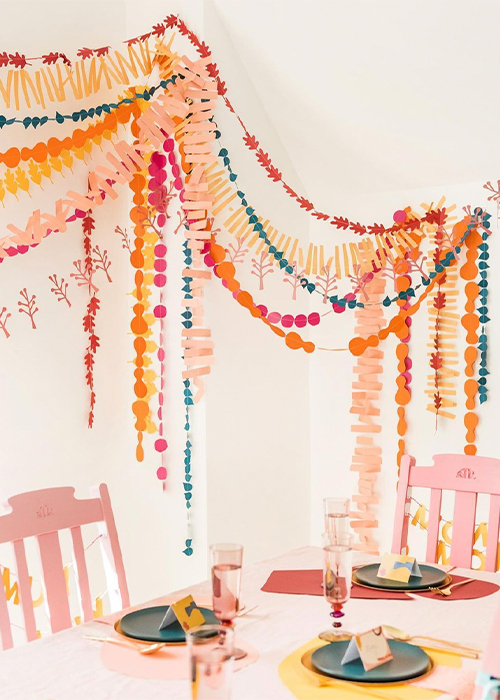 ​
Image via The House that Lars Built

"I tend to keep my Christmas styling airy and bright so this year, I'm incorporating tonal whites, creams and silver with fresh gum and pinecones scattered into the mix. I always have a Christmas scented candle burning, so as soon as you walk in the door, there's no mistaking that the season is here! I'll be layering the table with lots of textural white and natural
table linen
, dressing it with silver and white baubles scattered through a real gum garland."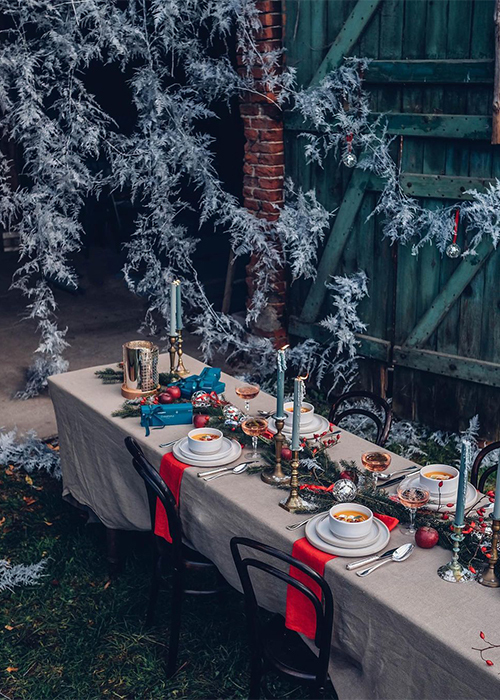 ​
Image via Our Food StoriesDrew's favourite Insta account for festive inspo:@_foodstories_
Our Food Stories by this Berlin-based stylist and photographer duo are giving me all the inspo, from table settings to the menu.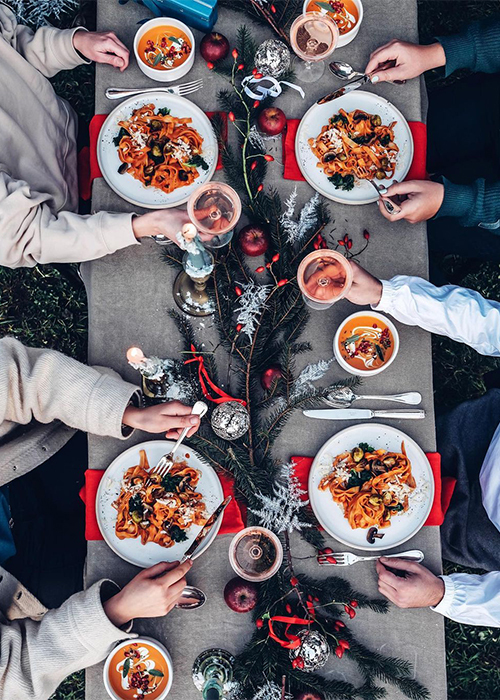 ​
Image via Our Food Stories

"After years of white subtle decorations, Christmas this year will more fun and colourful. Bright decorations and handmade drawings will feature on the tree and, for the table, I'm planning on painting an abstract design onto some old fabric for the tablecloth. I'll also sprinkle in some fruits and florals for an exuberant and delightfully haphazard effect. I can't wait to make a beautiful mess with loved ones."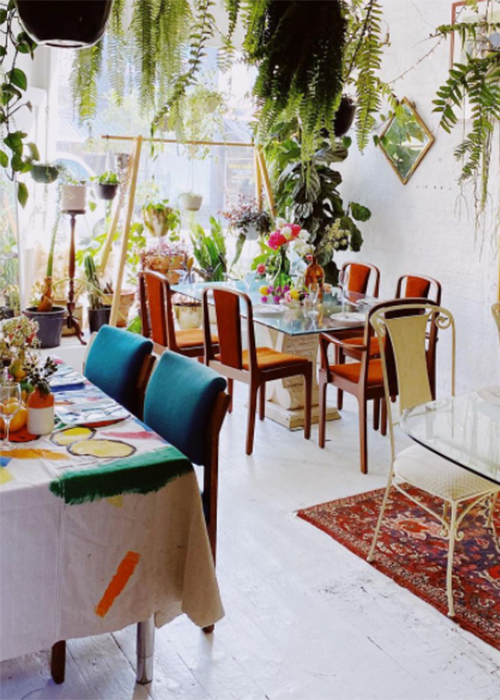 ​
Image via Pasta MamaAllira's favourite Insta account for festive inspo:
@pasta_mama_
and
@lukeedwardhall
This Melbourne indoor landscaper and English artist/designer are both about brightness, natural flora and decking out your tree to the max.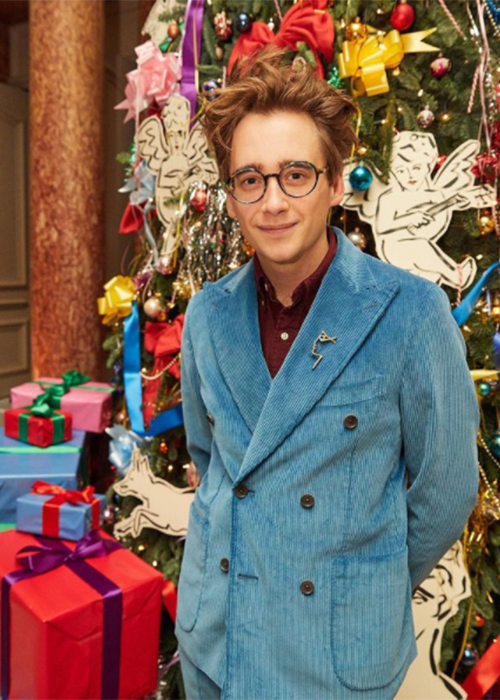 ​
Image via Luke Edward Hall