Aah Paris, the city of love and romance. When you think of Paris, you think croissants, the Eiffel Tower and a cafe on every corner with its iconic wicker chairs. They've provided perches for people-watching on its boulevards for centuries and are an integral part of the Parisian culture with its own set of etiquette. We take you through the history of these quintessentially Parisian seats and give you a rundown of the dos and don'ts when parking yourself on one.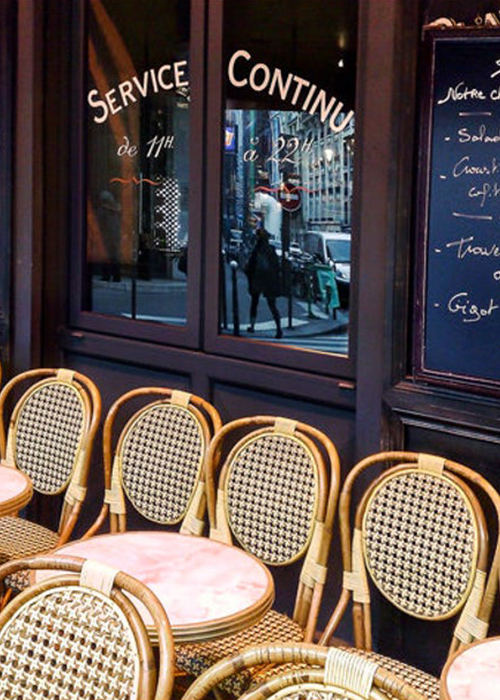 ​
Image via hellolovelystudio.com
Specifically designed for the bistros and brasseries that line the boulevards of Paris, these chairs were made to be lightweight and moveable, while remaining sturdy and comfortable. They were originally woven from rattan, which was a fashionable French colonial import of the early 1900s, although today, are mostly made of rilsan, a biobased but more resistant substance.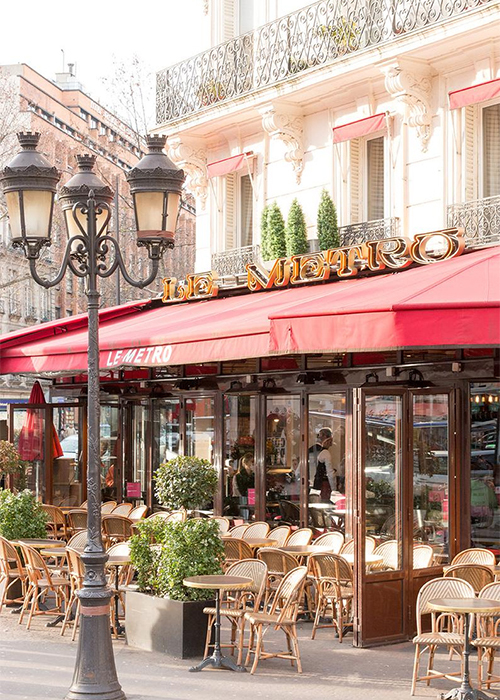 ​
Image via etsy.com
There are very few remaining authentic 'ateliers' that employ traditional weaving techniques to manufacture these chairs, one of them being
Maison Drucker
, the oldest workshop of rattan chairs in France, dating back to 1885. Almost as old is
Maison Gatti
, a 100-year-old atelier equally renowned for its craftsmanship and attention to French tradition. Both companies manufacture custom products, so you can choose your shape, colour and pattern for your own personalised design.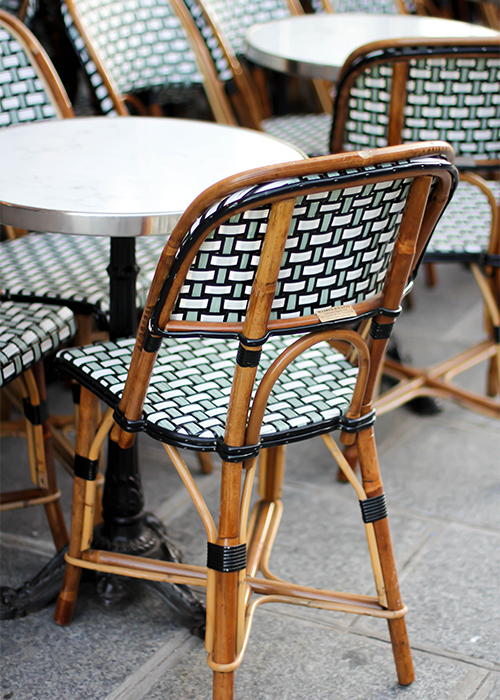 ​
Image via thecoplandadventures.com
If you happen to be visiting Paris, make sure you understand the social cues before waltzing up to your first cafe or bistro.
1. If there are free tables, go ahead and take a seat, but if it's busy, make sure to ask a waiter to seat you at the next available table. You can do nothing worse than hanging around a table where you think the party might leave soon and swooping in on their recently vacated table.
2. Once you grab a table, do not move any of the furniture: it's one of the cardinal rules. If you need more chairs for your party, ask your waiter. If you're feeling cramped, tough luck! Keep those elbows in and those legs at 90-degrees to avoid bumping and tripping hazards.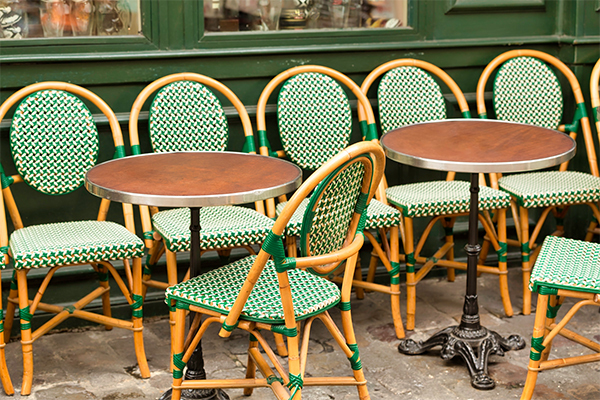 ​
3. Whenever you can, take the seats facing the street. These cafes and bistros are set up for people-watching and that's what the culture calls for, so don't be afraid to sit side-by-side with your dining partner and table neighbours. Sit back, relax and enjoy watching the world go by.
If you can't make it to Paris, bring this romantic, laid-back style into your own home with our
Paris Collection
. Bistro chairs are perfect for both indoor and outdoor dining, from kitchens and dining rooms, to porches and garden decks. Create an easy elegance and evoke the charm of a bygone era in any space, and don't forget to do as the Parisians do: take time to enjoy the little things, especially a cup of coffee or a glass of wine.
​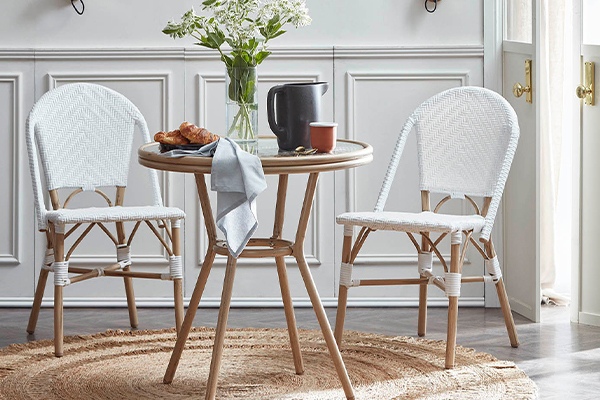 ​