Given the hustle and bustle of modern living, it's no surprise that calming shades of green have come to dominate this year's colour palette. Keen to introduce dusky green tones into your home, but not sure how to make it work with your existing decor and colours? Take a look at the greenery around you; each individual plant bears a wide array of colour which just goes to show how much green can actually work with. Here's how to add soft greens into your space as a base or accent colour.
1. If the thought of green in your home is too daunting, try experimenting with house plants first. Add a few potted plants, a vase of foliage or line a windowsill with some herbs, and notice the way different shades of green can add life to a space.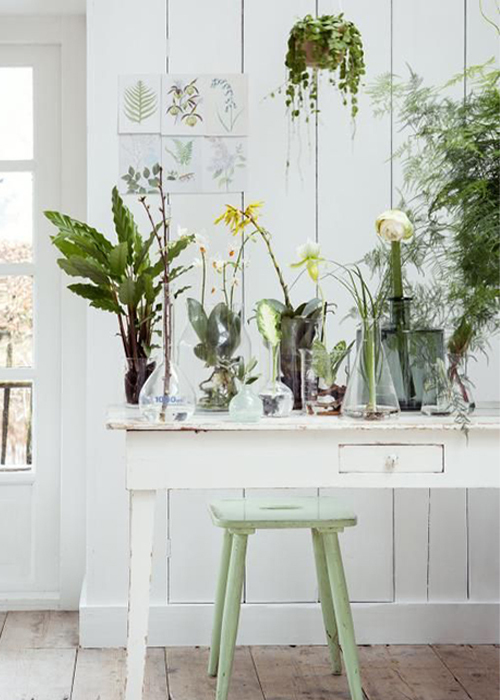 Image by Woonhome
2. Just like in nature, soft greens work beautifully with mid-tone timber, natural stone and leather. Add accents of soft green to your wooden consoles with lamps and transparent glass ornaments, and adorn tan leather sofas with olive and pistachio cushions and throws.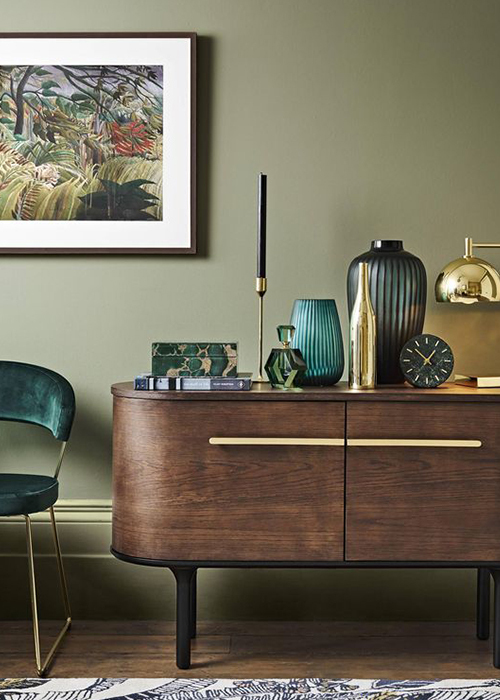 Image via Kitty & B
3. If you're a fan of crisp whites and greys, consider adding silvery green into the mix. Elegant and versatile, a grey-green like sage is a great introduction to all-white interiors.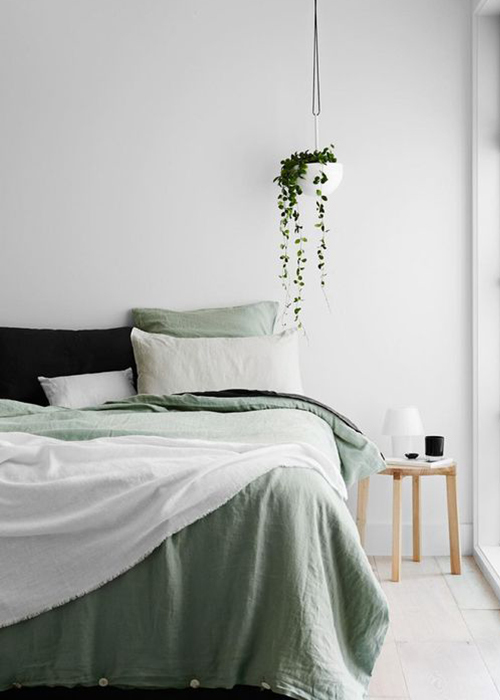 Image by Annette O'Brien for Norsu Interiors
4. Soft greens also complement pink and similar blush tones. Pair soft greens with a rose pink for more contrast, or peach for a more subdued, slightly retro look.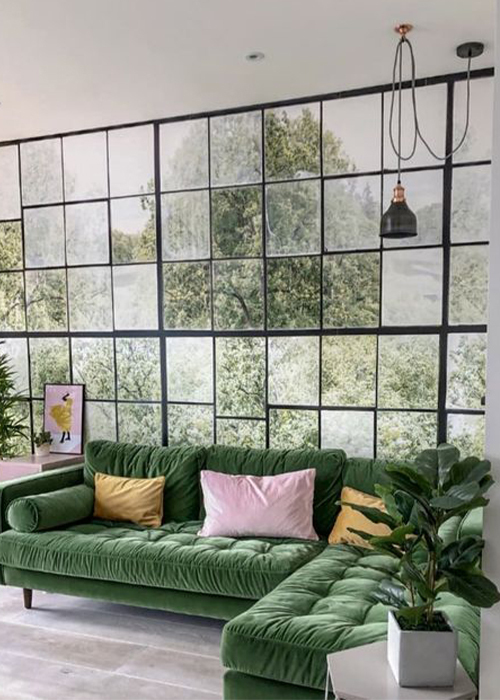 Image by @ThreeBoysandaPinkBath
5. Don't be afraid of combining different shades of green for an English country home vibe. If you're not sure about which greens to combine, stick to the ones from the same paint colour card.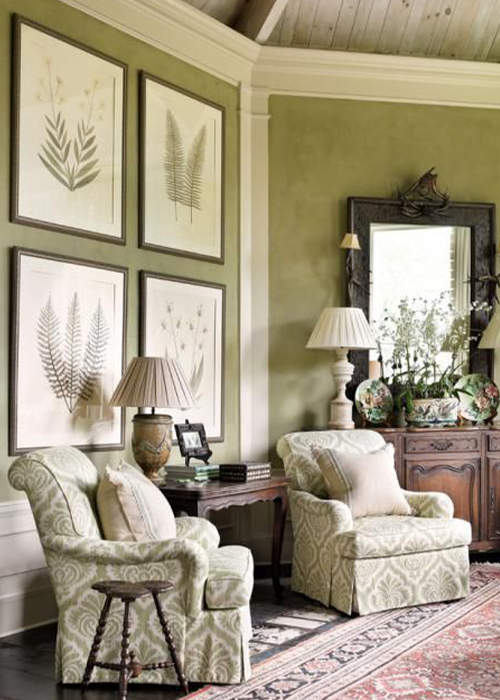 Image via Pattern Spy
6. For a bold statement, pair soft green with rich burgundy or maroon to evoke the vivid colours of bromeliads and purple basil.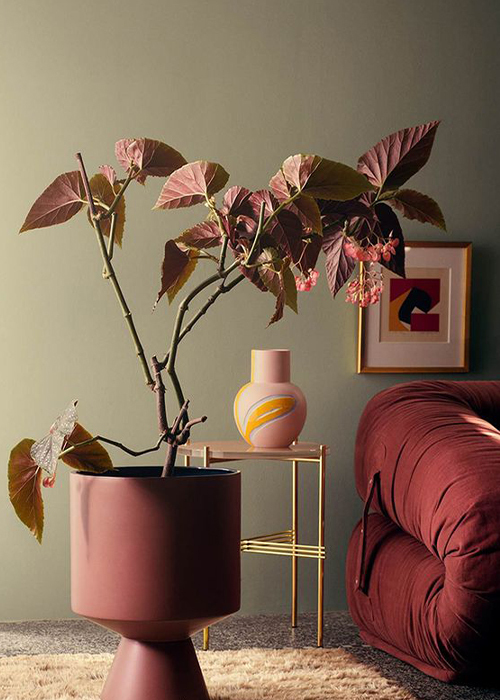 Image by That Nordic Feeling