Bronze, silver or brass? If you can't decide on just one metal for your home, you don't have to. Metals were born to be mixed and matched, and because they almost all pair well together, creating a chic mixed metal look is way easier than you think. Mixing metals is also a great way to create depth and a look that feels curated rather than one-dimensional, so we've put together a guide to help you get started.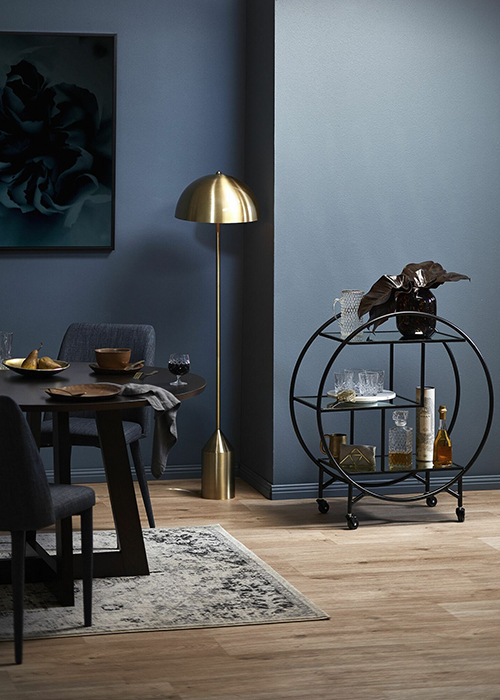 .
Which metals mix well together?

Cool, warm & neutral
Despite what you might have heard, pairing gold and silver is no faux pas! In fact, The easiest way to ensure you're creating enough contrast when combining metals is to pair a cool metal like silver with a warm metal such as gold. You can also mix any cool or warm metal with a neutral metal like cast iron, as neutral metals pair well with anything.
Contrast is key
There is no rule against mixing two warm or two cool metals, just try to avoid picking a pair that look very similar (think aluminium and stainless steel), as you run the risk of the slight difference looking like a mistake rather than a conscious design decision. To delve further into the different types of metals available, check out our post on
getting to know your metals
.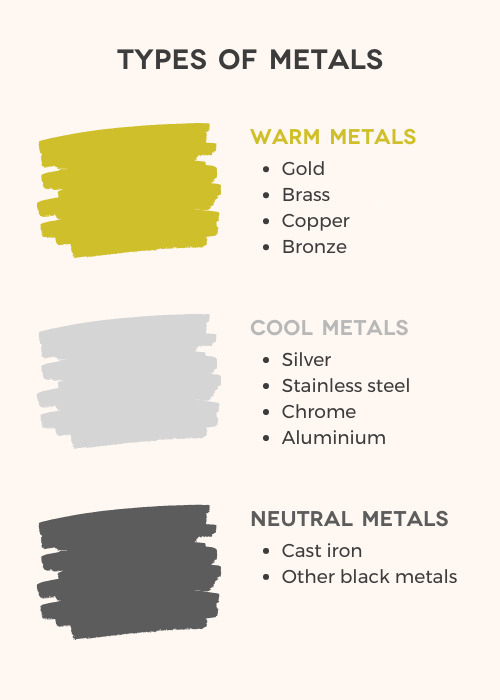 How do you mix and match metals?
Choose a star and a supporting act
A rule of thumb to follow when mixing metals is to choose one metal to be the prominent metal and a second to appear as smaller accents. Just imagine a modern living room with mostly matte black metal finishes across
furniture
complemented by smaller
silver decor
.
Harmonise
For mixed metal styling to look intentional, each type of metal should appear at least two times and be evenly spread throughout the space. Clumping all of your prominent metal pieces together in the same corner will just throw the look off-balance.
Cap it at three
The safest way to mix and match metals is to stick to two types; one prominent and one accent. There is room to introduce a third metal as an additional accent, especially if you're styling a large space, however, it's best to cap yourself at three.
Mix up your finishes
The finish you choose for your metals will affect the overall vibe of your room, so take note before making a purchase. To avoid your mixed metal look coming off flat, switch up your finishes by combining the likes of brushed brass and polished chrome or matte black and hammered gold. Finishes can also help create a point of difference when combining metals closer in tone.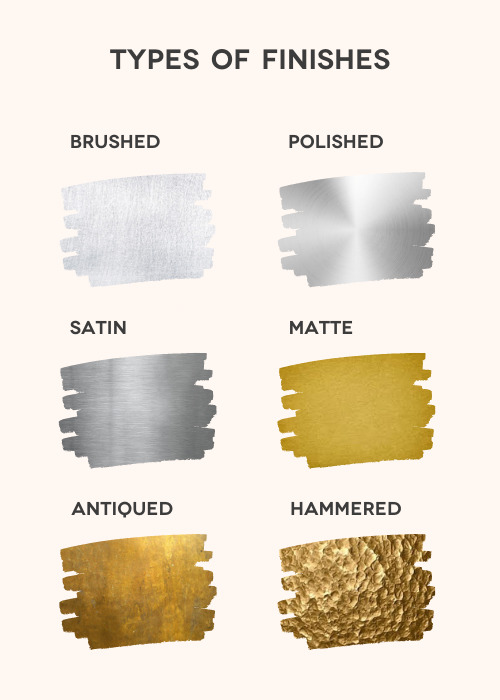 Can you use different metals in different rooms?
It's a good idea to change up your metals to match different rooms, especially if your style and colour palette evolve throughout the house. Picking metals that suit a room is as easy as matching warm and cool tones. If your room features a lot of warm reds, browns and oranges, leading with a warm-hued metal like copper or gold is your best bet, while cool metals are a better fit for a room awash with greys and blues. If your room has a neutral palette like white or black, you are free to sway either way!