At Temple & Webster, we are committed to ensuring a safe, inclusive and diverse workplace; and with Tempsters hailing from all corners of the globe, our team brings together a richness of cultures that we are proud to celebrate. On
World Day for Cultural Diversity for Dialogue and Development
, we celebrated big with a feast of home-cooked food from around the world, embracing the opportunity to learn more about each other's multicultural backgrounds with music, games and a showcase of traditional dress. Check out a recap of the festivities below, alongside recipes for the delicious dishes members of the T&W team hold close to their hearts.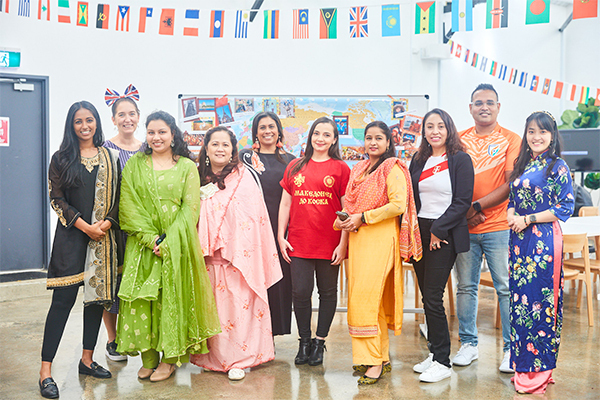 India: Bhavisha, Customer Care Consultant
Indian people love to host guests and celebrate special occasions with much enthusiasm, and
Hyderabadi Chicken Biryani
is one of those special-occasion dishes. Biryani isn't something that can be whipped up quickly; there is a precise and long cooking process, but when prepared well, biryani is nothing short of a work of art.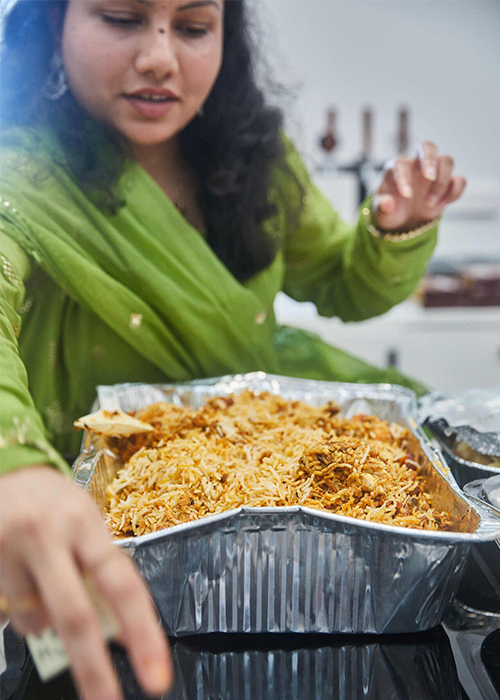 Greece: Despina, Chief Photographer
My Giagia (grandma) used to make
Pastitsio
for us as children, and I always remember eating it straight out of the hot oven and burning the roof of my mouth. I never learned my lesson—it was just too hard waiting for it to cool down.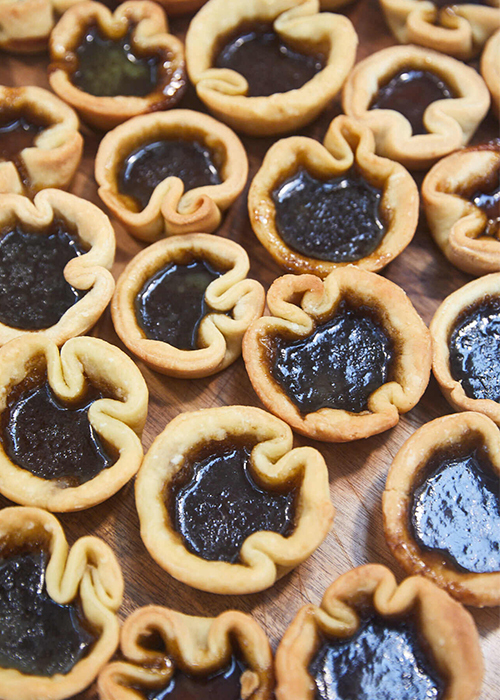 Canada: Bayley, Junior Business Development Manager
I grew up just outside of Toronto, Ontario, and I always remember picking up
Butter Tarts
from a local bakery on our way to our cottage. They are made with a rustic-style pastry and filled with a maple syrup caramel mixture.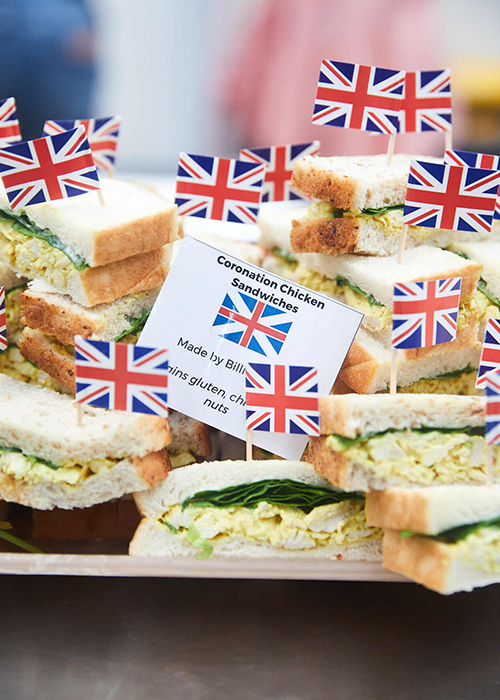 UK: Billie, People & Culture Manager
My Mum is from the UK, and my Dad is Dutch. I'm sharing
Coronation Chicken Sandwiches
because who doesn't love a finger sandwich? Plus, it's the Queen's Platinum Jubilee this year!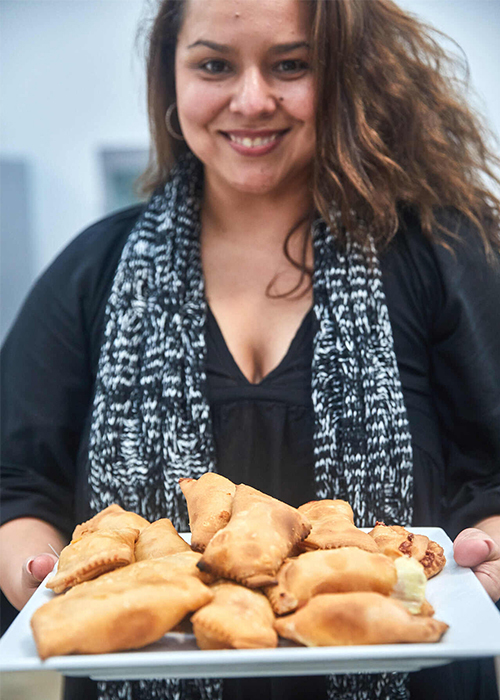 Chile: Carmen, Category Manager
I've brought
Chilean beef
and
cheese empanadas
and
doughnuts with cream
and
dulce de leche
. These are favourites from my childhood, and I remember how much I enjoyed helping my mum make empanadas and how much effort goes into these delicious parcels.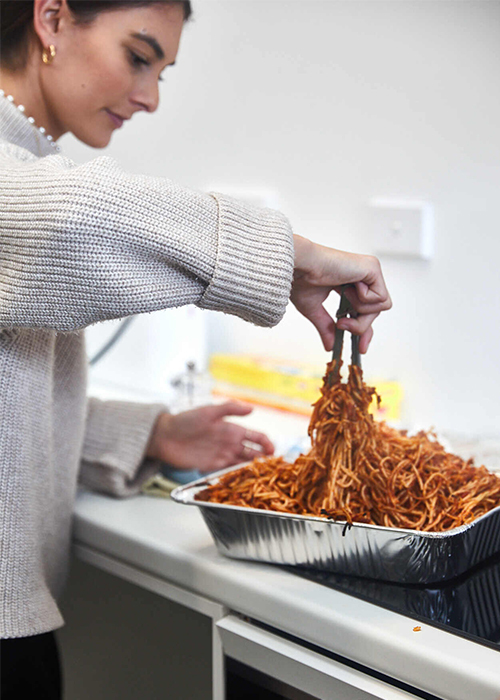 Italy: Alana, Junior Account Manager
I've brought pasta bolognese because it has been a popular dish growing up in my family and reminds me of my Italian Grandmother's house and her amazing cooking. She is 87 this year and still cooks every day for our family. This dish has been made to her recipe and passed down from generation to generation.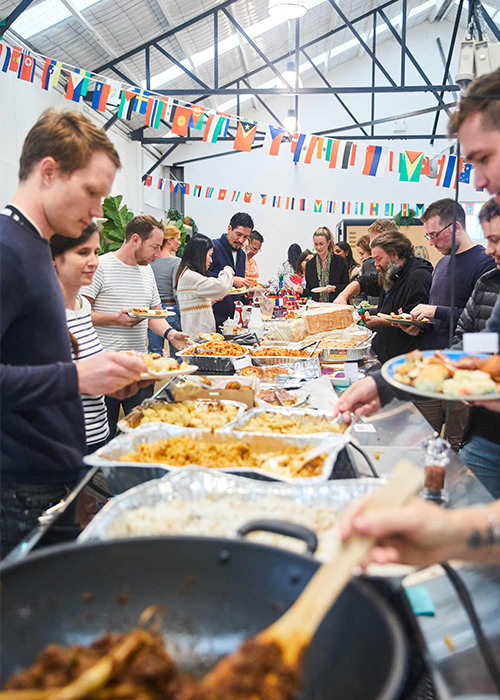 USA: Kelly, Private Label Junior Buyer
I was born and raised in Boston, USA. They say all Bostonians are a little bit Irish, and I can confirm it's true - my red hair is not so unique when I'm back home.
Mac and Cheese
is my comfort food because Boston is freezing most of the year, so you need something warm and gooey to keep you warm from the inside. The addition of breadcrumbs on top is not so traditional, but I consider it a must!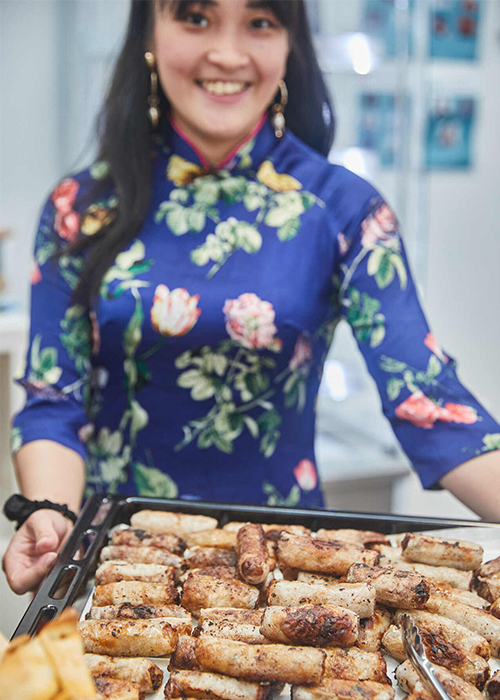 Vietnam: Han, Purchasing Officer
Vietnamese Fried Spring Rolls
are a staple at gatherings like Tet and Lunar New Year, and most of my childhood was about looking forward to eating these. Despite my grandparents coming from a poor background, they always wanted to indulge us grandkids with the sweetest dessert of
Black Bean Soup
. I remember eating this with my cousins at my Grandma's on hot summer days after tireless runs across paddy fields. Although I'm now able to make this myself, my black bean soup will never be as sweet and refreshing as Grandma's.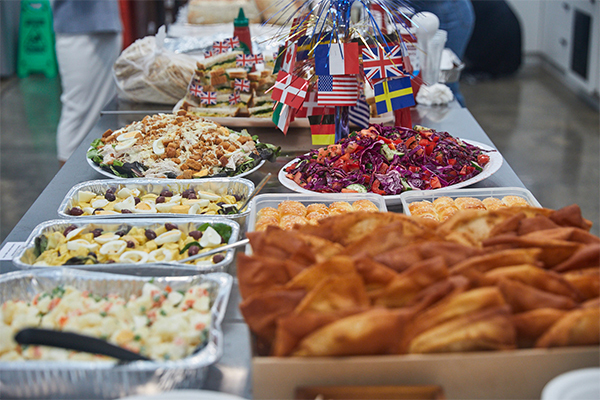 India: Preeti, Technology Architect
Punjab, India has one of the most vibrant cultures in the world and is known for its heartwarming and hospitable nature. Afternoon tea with friends and family is incomplete without
Punjabi Samosas
, and this dish is a reminder of beautiful memories.