When it comes to styling wooden panelling and pieces, it's not all about finding perfect colour and grain matches. Mixing timber tones can work to highlight the beautiful natural finishes in each piece, but it can be easy to overwhelm your space. We help you layer like a pro.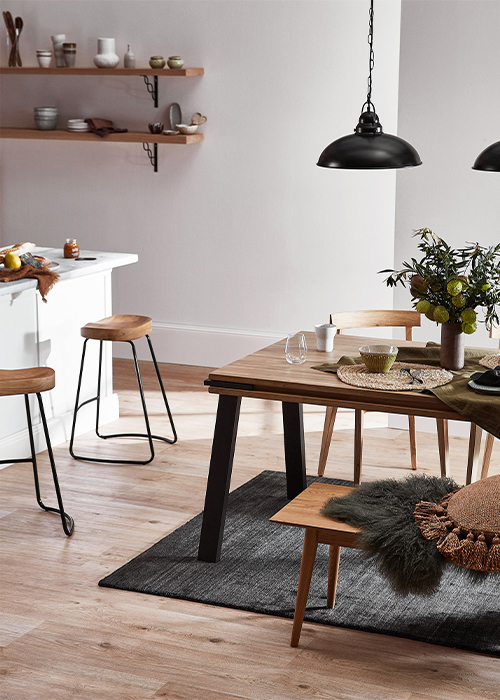 Matching undertones
Just like with paints, you can match almost any timber tone together as long as they have matching undertones. Figure out whether your dominant wood is warm, cool or neutral and keep within that family when picking supplementary pieces. Woods with neutral undertones are the most versatile, having the ability to mix with warm and cool temperatures.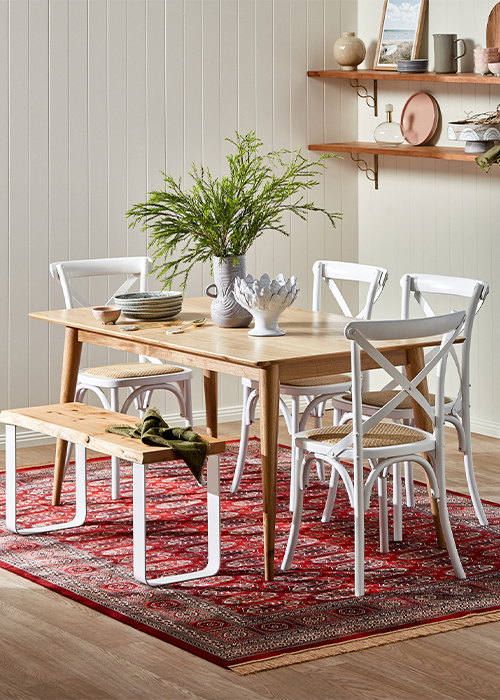 Create continuity
While you want to have fun with mixing tones, it's important to keep some sort of flow throughout the space. Create common elements through shape, period or finish. You don't have to commit to repetitive shapes, just ensure you stick with either clean lines or intricate patterns. For finish, you can create a seamless and cohesive look throughout a space by ensuring they are either all glossy or all raw. There is room to mix finishes, so long as they're not glaringly distinct.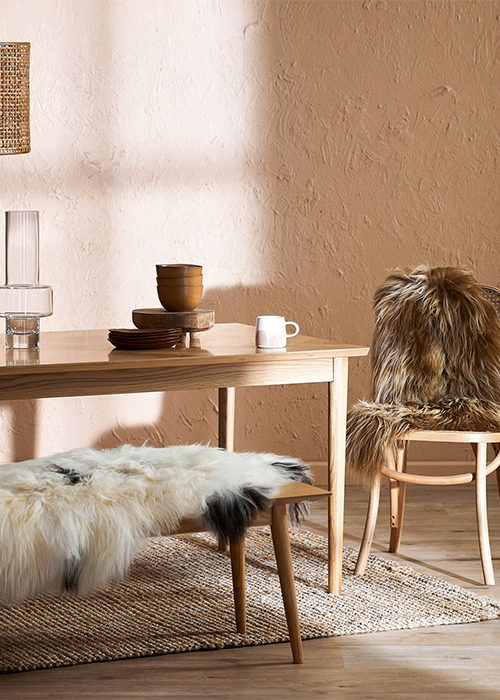 Balance pattern and direction of the grain
Each piece of wooden panelling or furniture has a direction of grain with a unique pattern, but they can be aligned. If your flooring flows in one direction, align the larger pieces of furniture in the room along these same lines to create the appearance of a wider space. For decorative pieces like driftwood sculptures, play around a little bit to draw focus and highlight intricate details. You can also incorporate chevron patterning, which follows a directional flow at different angles for added interest.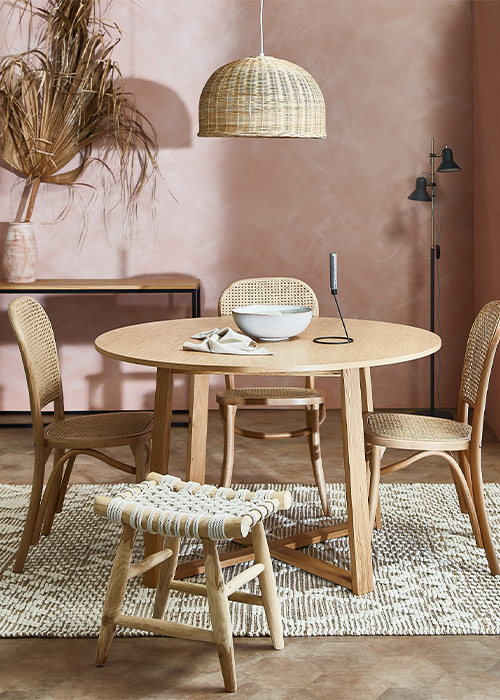 Mixing forms and texture
Experiment with knotted or distressed timber, or juxtapose more polished timber surfaces with a live edge. These unique features will allow you to hero the natural beauty of your chosen timbers while adding dimension to timber heavy spaces.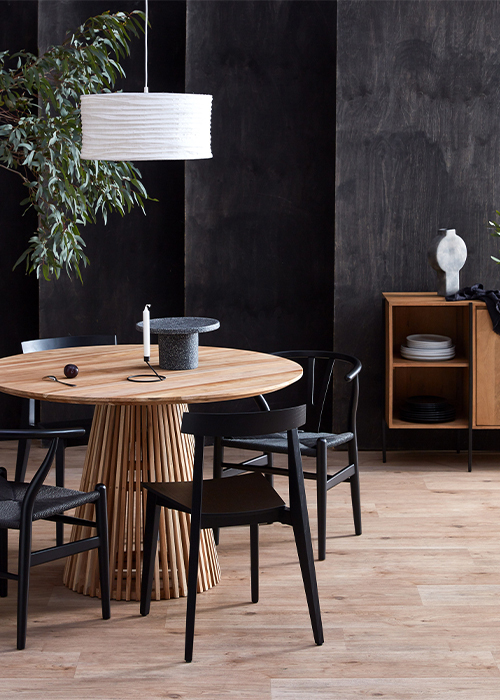 Play with contrast
You might want to start slow when adding high contrast tones, like deep ashy stains against bleached driftwood, but that doesn't mean you can't get a good mix going. Stick to two or three different colours, with one shining through as a hero. The other two should add contrast through accenting pieces. Once you're more confident, be bold, high contrast colours can act similar to black and white paint schemes: classic and always in vogue.

"Mixing tones can feel risky, but contrasting light with dark timbers adds depth and creates a layered space. Blonde woods such as birch or ash, work beautifully when paired with chocolate timbers, like walnut or mahogany. Keep the look balanced by limiting to three timber types per room."