Love summer, but hate coming home to a bedroom that feels like a sauna? Beat the heat with recommendations for breathable
bedding
and practical tips to cool your room faster and guarantee a good night's sleep.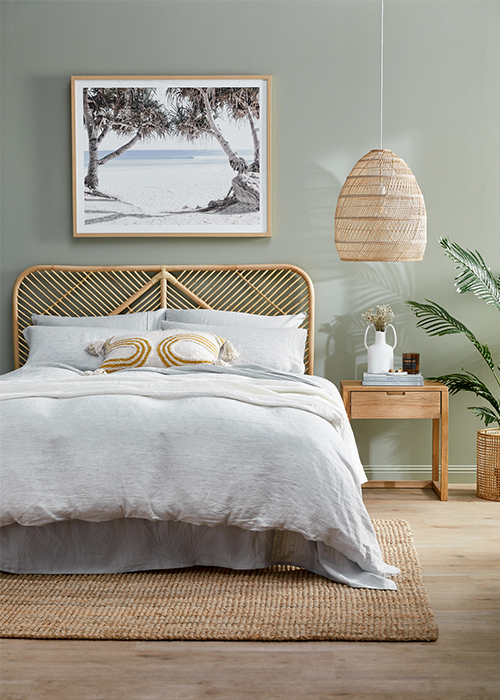 Choose bed linen made from natural materials
It's the question that rolls around every year: how can I cool down my
bed
in summer? Opting for
bed linen
woven from natural fibres is a quick and easy fix that'll have you resting easy in no time. Cotton, linen and bamboo are all ideal options that breathe well during the warmer months, which is key to keeping cool. 100 per cent
cotton bed sheets
absorb sweat without absorbing body heat, while
linen
and
bamboo
offer the same moisture-wicking properties and are also naturally thermoregulating. This means the materials will keep your body cool in summer and warm in winter and can adjust to the temperatures of individuals in the same bed, which is helpful if you sleep with a partner who runs hot or cold.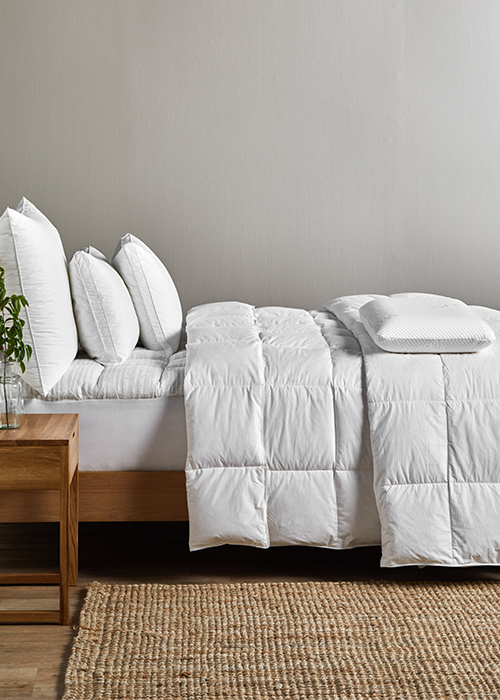 Update your quilt and mattress topper
Not all
quilts and duvets
are created equal, and when the sun sets in, it's best to switch to a lightweight doona. There's a range of
summer quilts
available, and our guide to
h
ow to choose a quilt, doona or duvet
will help you find one that's just right for you. Alternatively, go for a
coverlet
, which forgoes the middle layer of batting—or skip the heavier layer altogether and sleep under your
flat sheet
alone. The bottom layer of your bed is just as important as the top, with
mattress protectors
made from natural materials effective at minimising heat. It may sound counterintuitive, but adding this extra layer actually fosters air circulation between your skin and the
mattress
to keep you cool and comfortable. If you sleep on a
memory foam topper
, consider switching to one infused with a
cooling gel
, as the style is known to retain heat.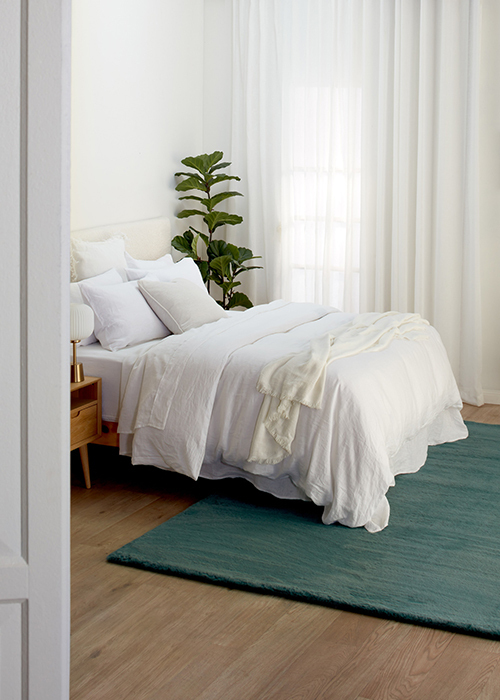 Tap into temperature control hacks
There's no beating the cooling effect of air conditioning during the heat of summer. If your home has AC—or you've invested in a
portable air conditioning unit
—switch it on a couple of hours before you're due to go to bed. The temperature in your sleep space will drop dramatically and remain comfortable throughout the night. If air conditioning isn't an option for you, be sure to open your windows in the mornings and evenings to increase airflow when the temperature outside is more bearable. In the middle of the day, when the sun is blazing, shut your windows and lower your
curtains and blinds
to keep your bedroom as dark as possible and stop hot rays streaming in.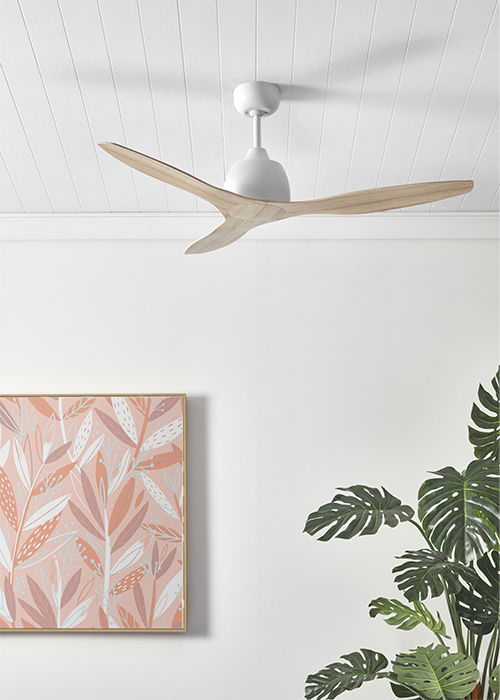 Invest in ceiling or pedestal fans
When the days and nights are still and sticky, a fan is a must for generating airflow.
Pedestal fans
let you direct cool breeze in any direction, whether you like to feel it on your face or prefer an indirect flow. You can also strategically position two pedestal fans to create a cross breeze by directing one fan at an open window to push hot air out and a second inwards to circulate cool air into your bedroom.
Ceiling fans
are also a great option that can be installed relatively easily—check out our DIY guide on
how to install a ceiling fan
for tips. These energy-efficient fans include a reverse functionality, which means you can set your ceiling fan to suck hot air upwards instead of blowing it down towards you.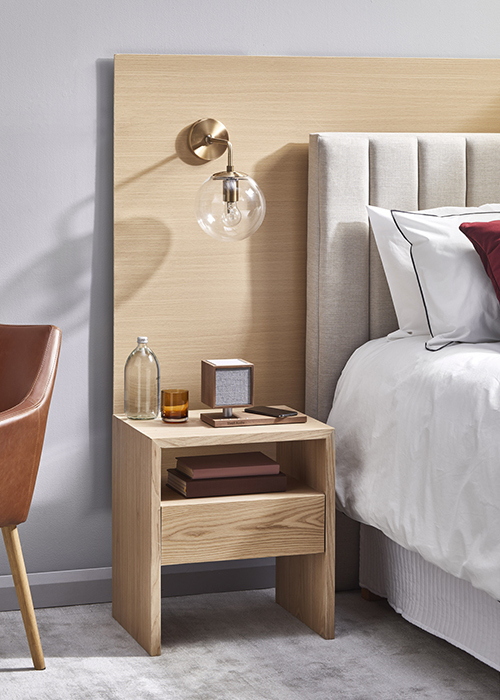 ​
Unplug your tech and switch your bulbs
We've all heard that exposure to blue light before bed can disrupt sleep, but the likes of smartphones, computers and other
electronic devices
also radiate heat, providing another reason to keep them unplugged and out of the bedroom. The same goes for traditional incandescent
light bulbs
, which generate light via heat. Instead, look to
LED bulbs
that are cooler, will minimise your electricity bill, and come in a choice of colours, including 'warm white', which resembles the colour of conventional bulbs. Read our post on
how to choose light bulbs
for everything else you need to know.