Kids bedrooms give you a perfect opportunity to exercise fun and creativity with themes and bright colours, but redecorating them doesn't have to be expensive, extensive or garish. Here, we share some simple ways to spruce up your kids' spaces, while keeping it practical.
​
An obvious tip, but...
Don't forget to consult your kids first. Apart from asking them about their preferred colours and motifs, also ask practical questions:
- What do they like to do most in their room?
- How do they like to read, work, play - on the bed, on the floor, at a desk, on a beanbag?
- How often do they use specific pieces of furniture?
- What would make them more comfortable/ calm/ happy/ productive?
​
Once you work out the exact functions of the space and how to allocate and distribute them within the room, then you can consider the aesthetics.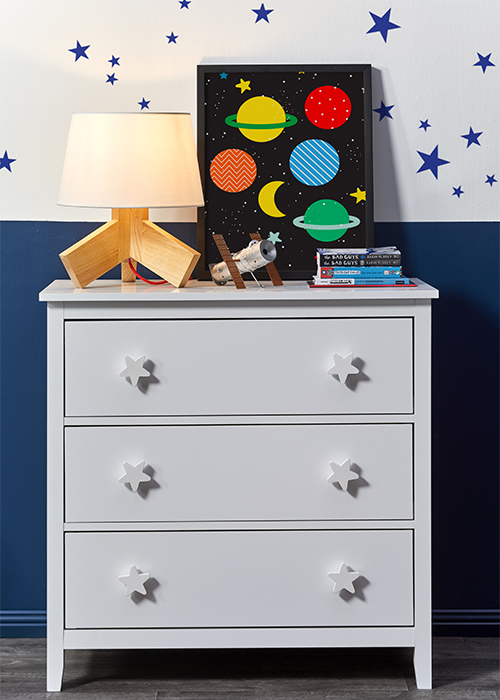 Wall features, wall art & wall decals
Painting the walls a fresh new colour may seem like the obvious go-to, but you don't have to
paint
the entire room or the entire wall. Consider a feature wall or a band of colour around the room instead. For a more timeless scheme, consider neutral colours for the wall, then add brighter colour through
wall art
,
wall decals
and
cushions
. Alternatively, keep to a single hue, then work within shades of that colour so it's fun without being too loud.
Wall art is a great way of personalising a space. If your kids are artists themselves, how about framing some of their masterpieces and using them to
make a gallery wall
.

"Don't have much wall space for artwork? Perhaps add curtains with an interesting colour or pattern to act as the focal point for your kid's room."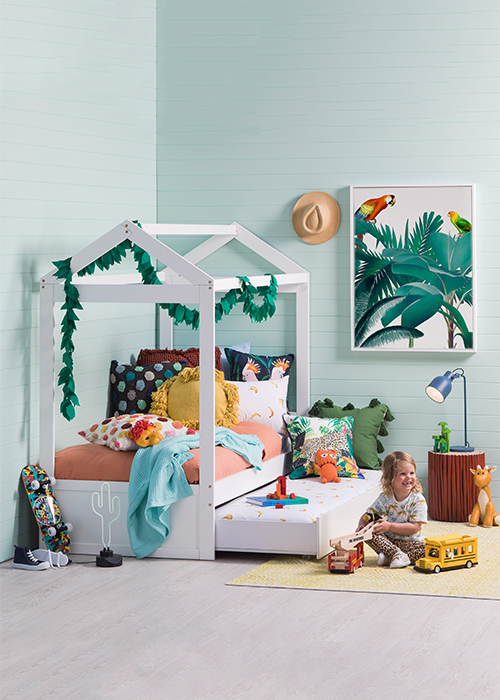 Bed
Have your kids outgrown their present bed or do they need more space for sleepovers? Alternatively, they may be ready for a proper adult bed to allow for those growing legs. Again, talk to your child about whether they're ready to sacrifice the space for a bulkier bed or perhaps a
bunk bed
or trundle may be the solution for their next phase of development.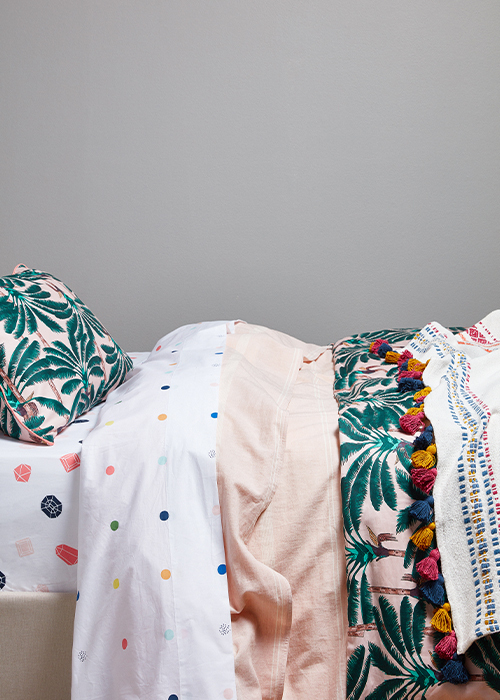 Bedding
The easiest and most affordable way to update any child's bedroom is with new bedding. There are so many beautiful prints and patterns to suit any age and personality, and you can easily mix and match them to their tastes. Can't decide on one pattern? Choose a colour scheme and work different patterns around it.

"The quickest way to update your bedroom is with new bed linen, it makes a huge impact and requires minimal effort. Choose your hero
quilt cover
and pair it with one or two decorative cushions for a considered new look."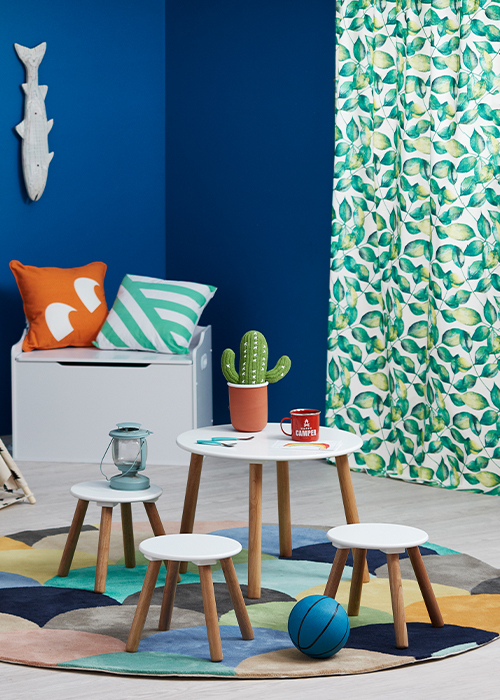 ​Rugs
Rugs
are not only a great way to demarcate zones for specific activities, but they also lend bedrooms warmth, soft underfooting and provide comfortable ground for sprawling. Consider a rug for a
reading nook
and another for a study corner. Quality
synthetic rugs
are soft, durable, non-shedding and are easy to vacuum, while
wool rugs
are soft, warm and stain-resistant, thanks to the lanolin that coats the fibres.
​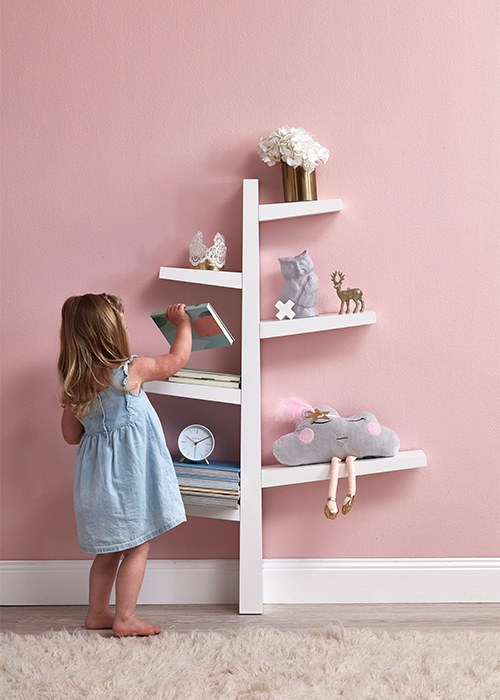 ​
​
Shelves & displays
Storage is always the issue when it comes to kids and their growing collection of stuff. Once you've Marie Kondo'd their books and toys, consider how to best use the walls with open
shelves
and
hooks
for hats, clothes and bags. Just as you would create vignettes with consoles and coffee tables, allow your kids to create their own scenes and displays using their trinkets and treasured objects.
​
Get inspired by our stylists' Seven Steps to a Colour Popping Kids Room
​