If your outdoor area is looking a little dull and needs a bit of a pick me up, you've come to the right place. There's no space that can't be jazzed up by a little TLC and some decorative flair. Whether you want a zen zone for relaxation or an artistic utopia, find ways to transform your garden without breaking the bank.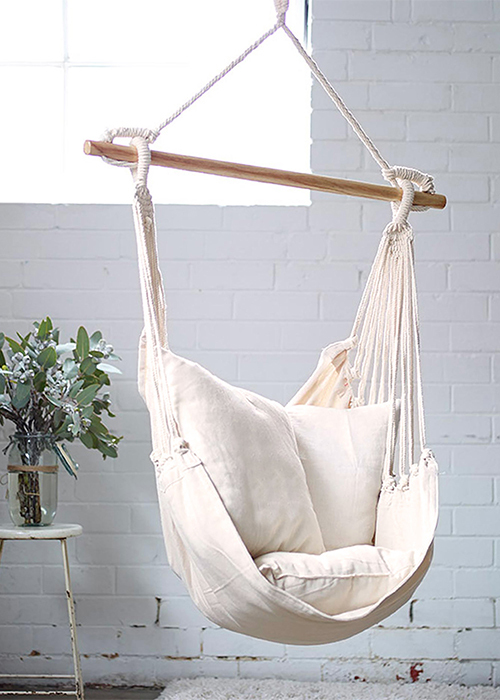 ​
Add interesting seating options
There's more to lounging around outside than just your classic outdoor sofa setting. It's the perfect place to go for max relaxing, so consider options that'll let you stretch out and enjoy a good book in the sun. If you've got pillars or trees, string up a
Striped Lennox Cotton Hammock
, or if you've got a covered outdoor area with beams, try a hanging chair like the
Natural Noosa Hammock Chair Swing
. If you're not a fan of being airborne, polyester bean bags are the perfect solution, like the
Luna Beanbag Cover
. Just drag them undercover in between uses so they don't collect mould and mildew.
For those of you who have a lush garden that you're keen to enjoy to its fullest, park a garden bench in amongst the greenery. A wrought bench like the
3 Seater Hutchings Metal Garden Bench
will have you feeling like you're tucked away in a secluded haven or secret garden, just for you.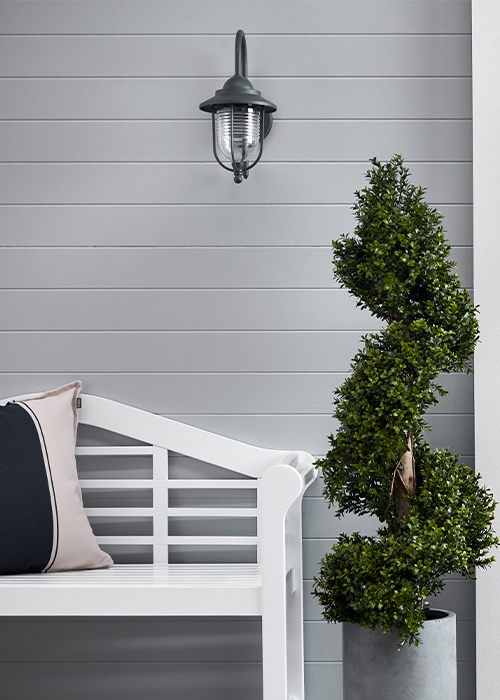 ​
Brighten your space
During the day, keep your space bright and airy by adding a large wall mirror, like the
Lavinia Garden Mirror
, to undercover walls. This will make the area seem bigger and bounce light across a bigger surface area.
For when the sun goes down, invest in some different lighting options so you can get the most use out of your space. In-ground lighting like the
Elanora Stainless Steel Bollard
are great for lining a garden path or the edges of cultivated areas. Don't forget wall lighting like the
Cantu Aluminium Wall Light
to make gathering spaces inviting and stylish.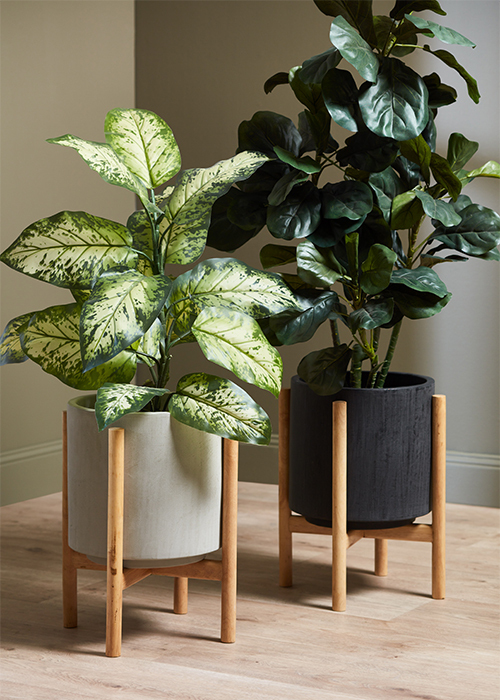 ​
Make the space welcoming
What makes a garden welcoming are the things that bring people together, keep it cozy on cooler nights or make your space an extension of inside living areas. When winter comes around, many people abandon their outside areas in favour of central heating, but a firepit like the
Watel Steel Firepit
is both a source of warmth and entertainment (just pass the marshmallows).
Surrounding yourself with nature is another way to create coziness, and this is where decorative
plant pots
can really shine. If your outdoor area isn't so green, try out some
artificial grass
to bring natural elements back into the space, or make your undercover area warmer with an
outdoor rug
.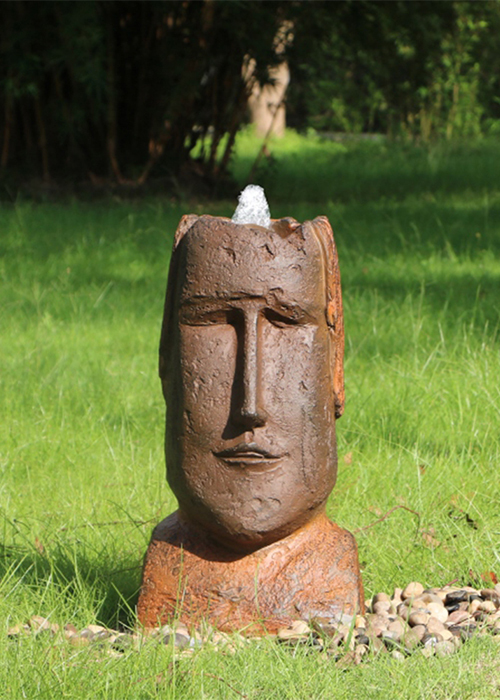 ​
Decorate to suit your style
Bringing a bit of flair to your outdoor area doesn't have to cost a bomb. Be selective with your choices but don't skimp on making it personal and creating a zone that puts a smile on your face. If you're an animal lover, the
Mini Eva Solo Glass Bird Feeders
are the perfect choice to have your feathered friends flitting about. A water feature might be more your style, and with designs like the
Kratos Water Fountain
you might find it doubles as a birdbath.
To make your garden a little more whimsical, archways like the
Pointed Metal Garden Arch
can create the impression of secret doors to hidden mazes and wonderlands. Or add charm and character with statues and ornaments, like the
Thai Buddha Head Garden Ornament
, allowing your garden to take on whatever feeling you want to convey; meditative or enchanting.
Take a look at our
Enhance your garden on a budget mood board
for more affordable ideas.