We've all seen those picture-perfect Hamptons homes on Instagram and reno shows. They're often idyllic beach houses bathed in natural light with sprawling living areas fitted out with French doors opening out to even bigger decks and gardens. All well and good, but what if your home is on the smaller side, and, what if, it's an apartment? How does the Hamptons style play out then? We share simple decorating tips for incorporating the Hamptons look into smaller spaces.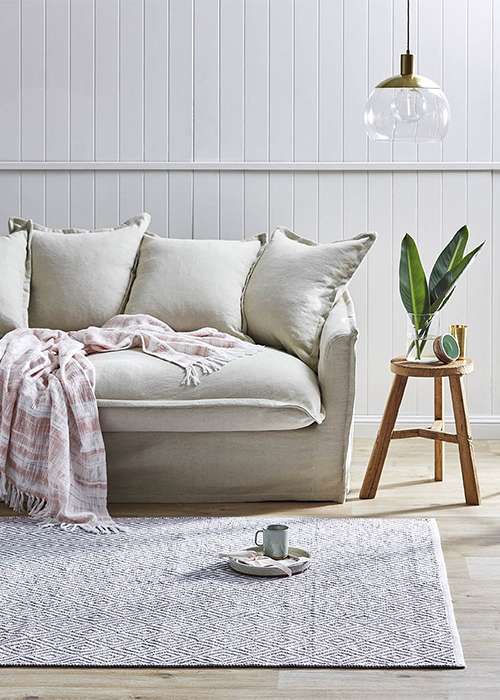 Pick your Hamptons furniture carefully
Many Hamptons furniture pieces such as Shaker-style
bookcases
and
buffets
can be bulky and heavy-looking. Before you go shopping, measure your home carefully and be strategic with what you choose, based on the size and shape of your space and your family's living needs. As much as entertaining is part of the Hamptons lifestyle with
three-seater sofas
and
display cabinets
for glassware regarded as must-haves, you might want to consider a more compact sofa and a
bar cart
instead.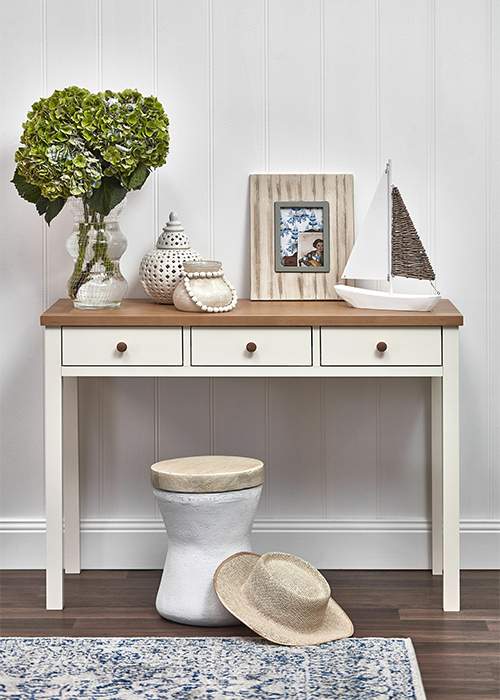 Moderate your Hamptons look
Rather than decking out your entire apartment in Hamptons-style furniture and decor which could feel overbearing in a smaller space, create Hamptons moments in key areas, whether that be with a
console table
in the entryway or a
coffee table
in the living room.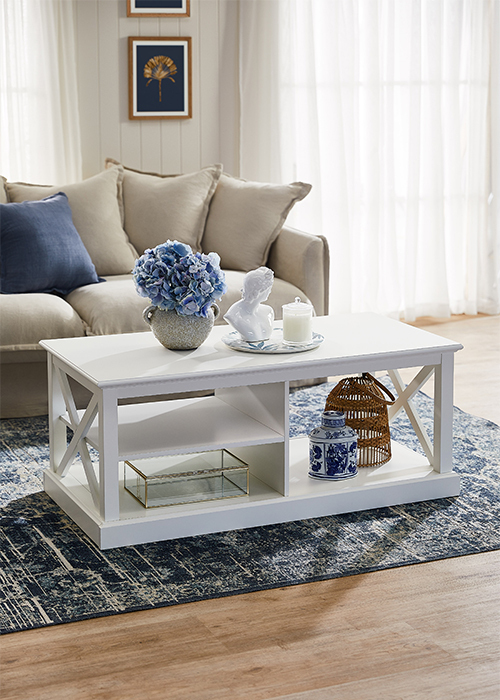 Be sparing with darker colours
The beachy Hamptons colour scheme of whites, neutrals and blues provides a clean, crisp and bright aesthetic which is great for smaller spaces. Some modern Hamptons homes play with dark timber floorboards and darker coloured walls, but for apartments, it's best to stick to white and neutrals to ensure your apartment doesn't feel closed-in. If you do want darker browns and navys, be sparing with it.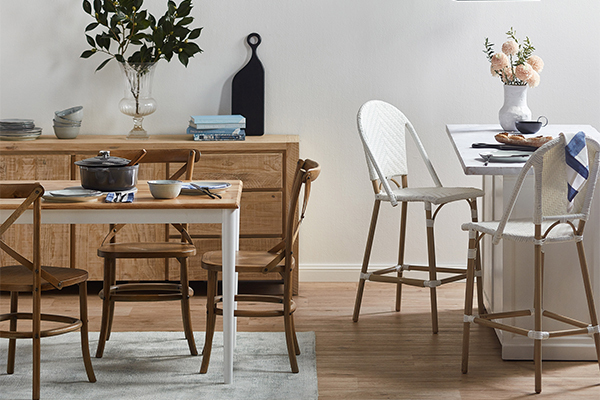 Offset rectangular shapes with round ones
Many Hamptons pieces such as coffee tables and
dining tables
are rectangular. To keep your apartment balanced, offset these sharp edges and bulky shapes with other rounded pieces.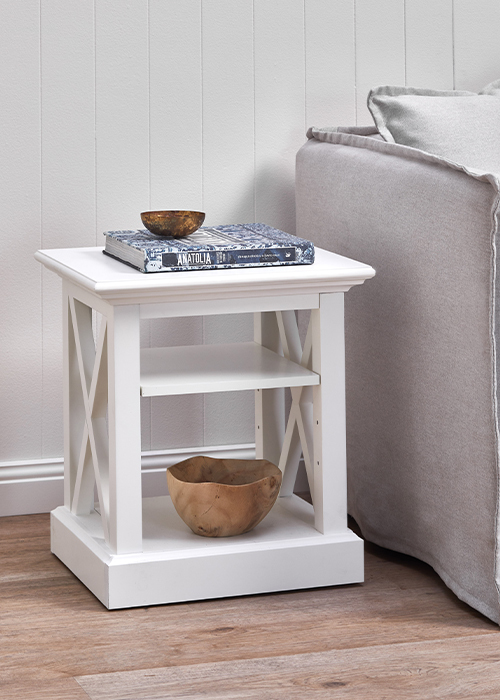 Go easy on the coastal decor
When it comes to Hamptons decor, it can be a busy curation of
seashell
ornaments
, nautical-inspired
striped cushions
, blue and white
ginger jars
and
ceramic table lamps
. As much as it may be tempting to adorn your apartment with all of the above, the excessive decor can make your space feel overly cluttered. Remember, the whole idea of the Hamptons style is to create a calm space that's conducive to relaxing, so ensure there are enough clear surfaces and room to do just that.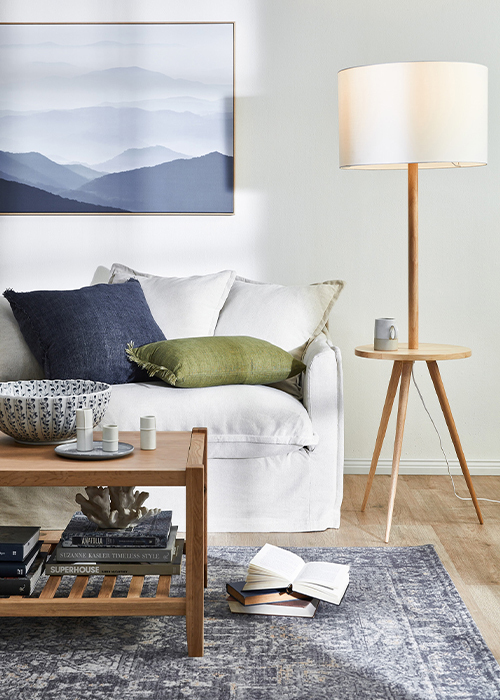 Make the most of the warmth in your space
The challenge of having a huge sprawling space is how to make it feel warm and cosy. In a smaller space like an apartment, this is already more achievable. Capitalise on this with more
lamps
to create an intimate ambience that feels like home.
For more interior decorating advice on the Hamptons style, check out our blog post on How to get the Hamptons look.