Bedrooms are the most personal spaces in any home—sanctuaries that showcase our style and serve our needs. It's a room that deserves a little extra decorative insight, so we turned to astrologist
Wendy Blume
for advice on how to appeal to the stars and let the zodiac guide our next bedroom refresh.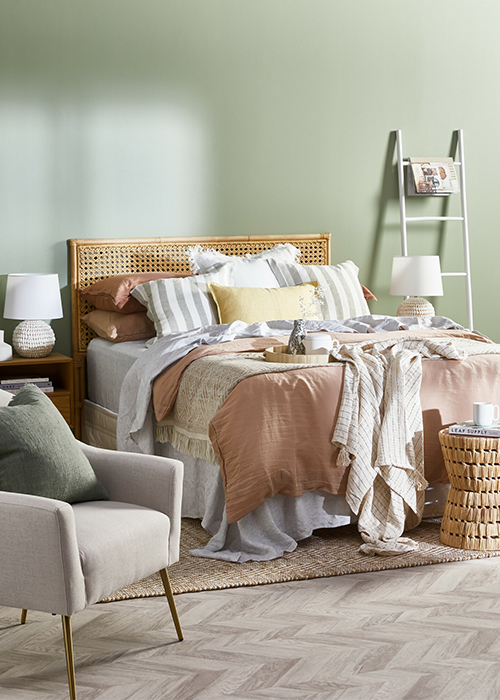 Aries, March 21 - April 19
Fire sign Aries is the insomniac of the zodiac, who stays up until 3am before springing back out of bed at 6am. They need a bedroom filled with distractions that can keep them busy while the rest of us snooze! Think a good set of
headphones
(so they don't wake their partners) and a sturdy
bedside table
to hold a laptop and books. To stay screen-free, Aries can spend their midnight hours scribbling away in a
journal
, writing their to-conquer list for the next day.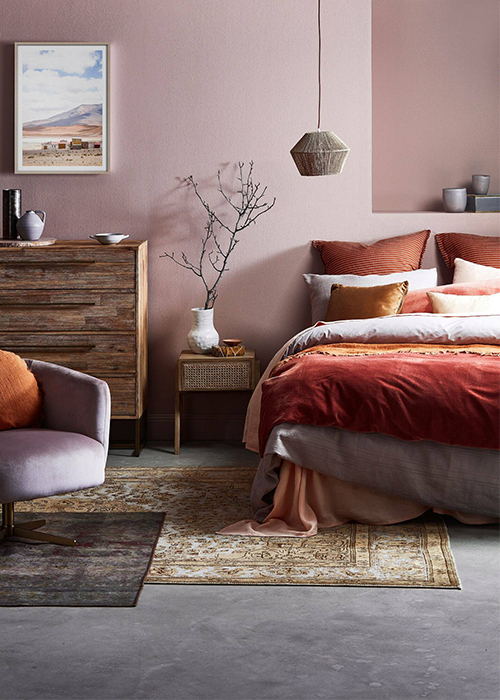 Taurus, April 20 - May 20
Taurus is an earth sign known for its love of comfort and luxury. They respond well to tactile experiences and snuggly textiles, such as a
velvet quilt cover set
and plenty of
wool blankets and throws
. Ruled by Venus, Taurus wants their bedroom to be an entirely pleasing experience, so keep colours harmonious and finish with a soothing
scented oil diffuser
or
candle
.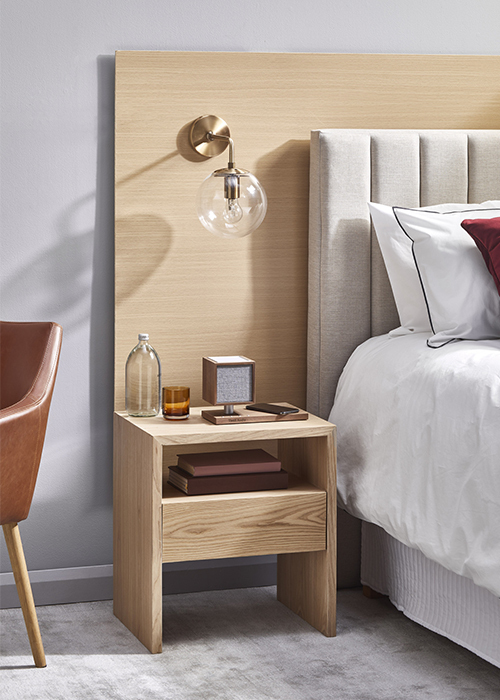 Gemini, May 21 - June 20
Gemini is an animated sign; ruled by Mercury and known for loving long conversations that flit between subjects. The
bed
is the least important part of the bedroom to them—instead, focus on a good
armchair
and reading
lamp
.
Shelves or a bookcase
will come in handy to hold their collections of books and magazines. Also, a
charging station
for their multitude of devices is a must.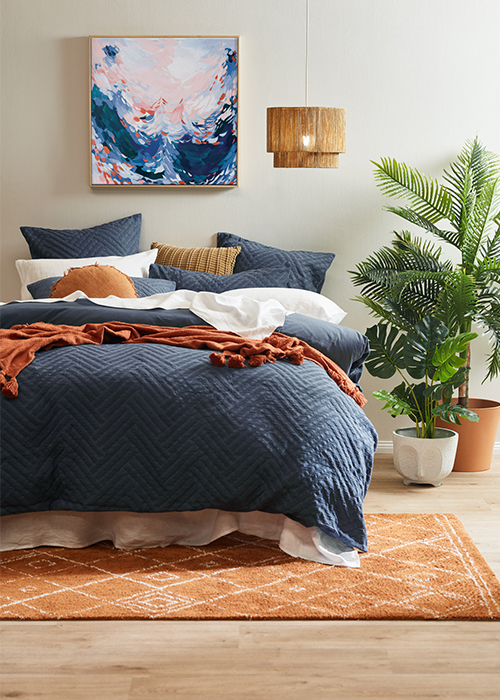 Cancer, June 21 - July 22
Cancer is the nurturer of the zodiac - they like to be comfortable and provide comfort for the entire family. They'll need a
king bed
to fit all the kids and pets, plus plenty of
pillows
and
cushions
cast in welcoming natural colours. Cancer can be pretty sentimental and should keep
photo frames
filled with special memories nearby.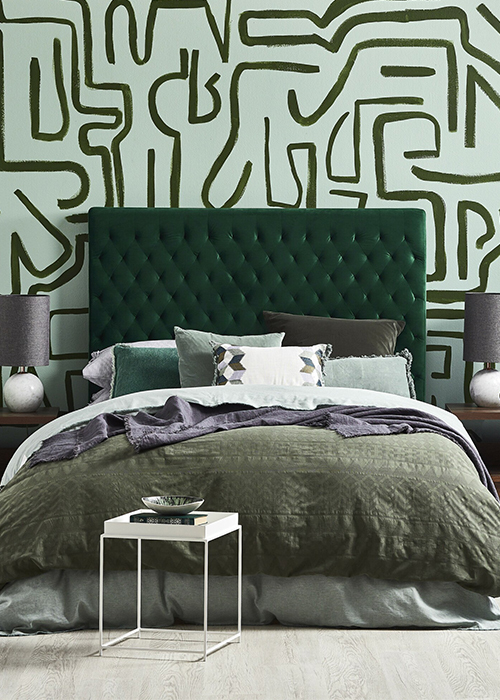 Leo, July 23 - August 22
Known for their love of drama, Leos needs a bedroom with wow factor. Create a bed 'stage' with a statement
bedhead
and
wallpapered
feature wall framed by a set of
side tables
and
table lamps
.
Chaise lounges
are perfect for reclining after a dramatic swoon, and
mirrors
or a
dressing table
are vital for keeping Leo performance-ready.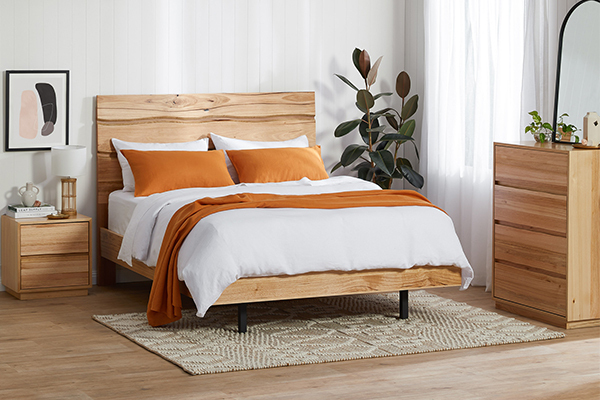 Virgo, August 23 - September 22
Virgos can suffer from a bit of anxiety as they struggle to turn their meticulous brains off at the end of the day. Plenty of
bedroom organisation
is key to helping them find their calm. Virgos prefer everything coordinated, so choose
bedroom furniture
from the same range, if possible, and finish with stylish
storage boxes and baskets
that help to soothe their perfectionistic side.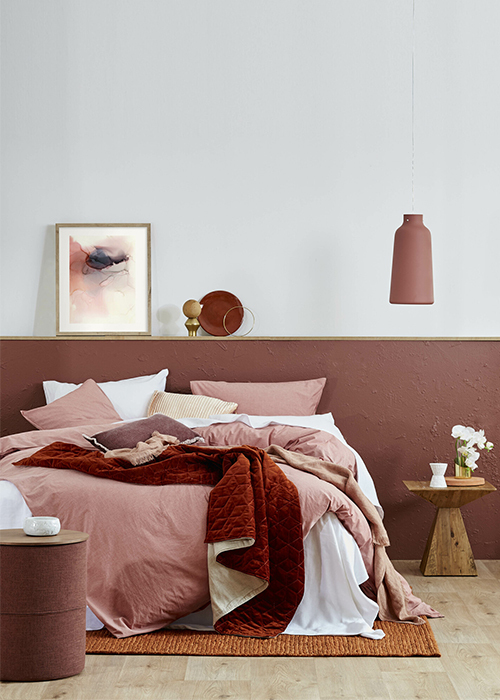 Libra, September 23 - October 22
Librans need everything to be harmonious and beautiful and are classic lovers of the layered bedroom look. Combine
blush bed linen
with
neutral throws
, and explore
botanical prints across cushions
.
Faux flowers
, beautiful
vases
, and
abstract wall art
complete the irresistible scene.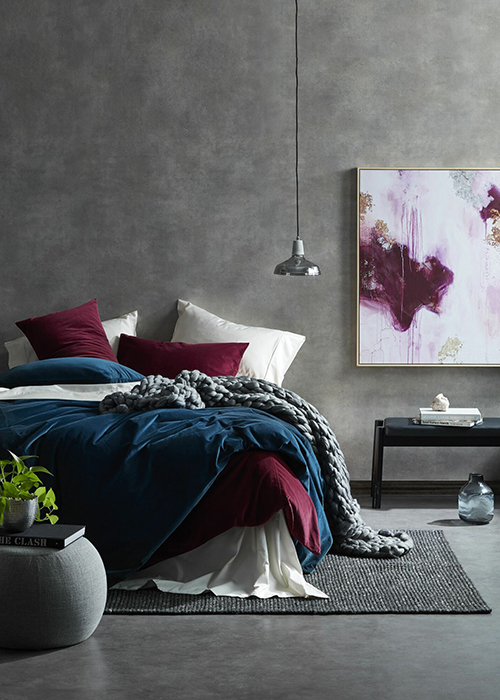 Scorpio, October 23 - November 21
Scorpio is co-ruled by Mars and Pluto—they're a sexy mix of action and darkness, all shrouded in mystery. The term boudoir really suits this sign, so keep the bedroom colour palette dark and the lighting low by opting for
pendant lights
that glow beautifully against dark timber and jewel-toned
bed linen
. Scorpios enjoy their nocturnal, adult fun, so choose items like
bed frames with posts
and well-placed
mirrors
!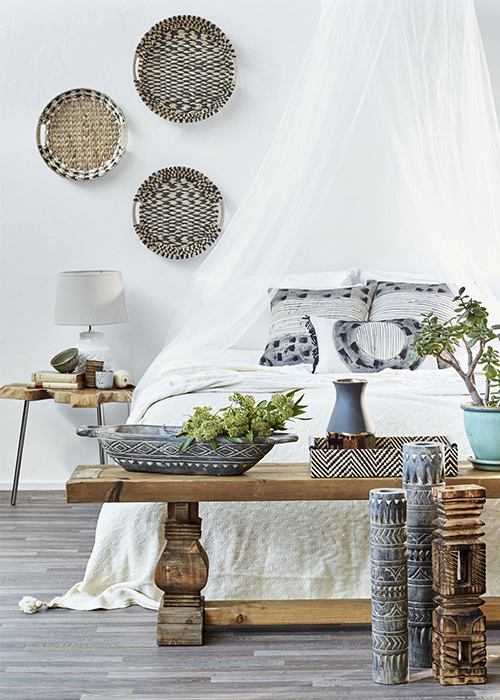 Sagittarius, November 22 - December 21
Known for their love of adventure, Sagittarians can benefit from bringing the outside into their bedrooms. Go crazy with
indoor plants
and don't be afraid to give an ethereal canopy a go. Decor wise, a
bohemian floor rug
and
ornaments
with a global vibe will remind them of previous travels.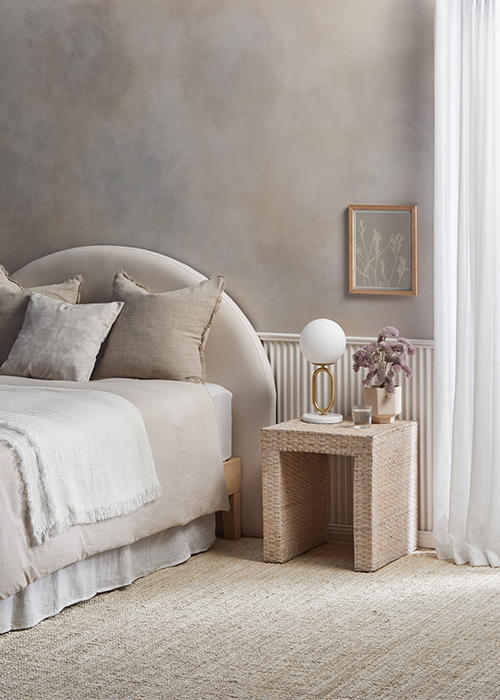 Capricorn, December 22 - January 19
Earth sign Capricorn is surprisingly sensuous—they'll seek good quality, natural materials like
linen bed sheets
in subtle, tasteful colours. They tend to play the long game with their purchases, preferring quality over quantity, so avoid any fad patterns that will date and stick to traditional styles and materials. Capricorns are the hardest workers of the zodiac, and a chic
wall clock
will help them stay on schedule.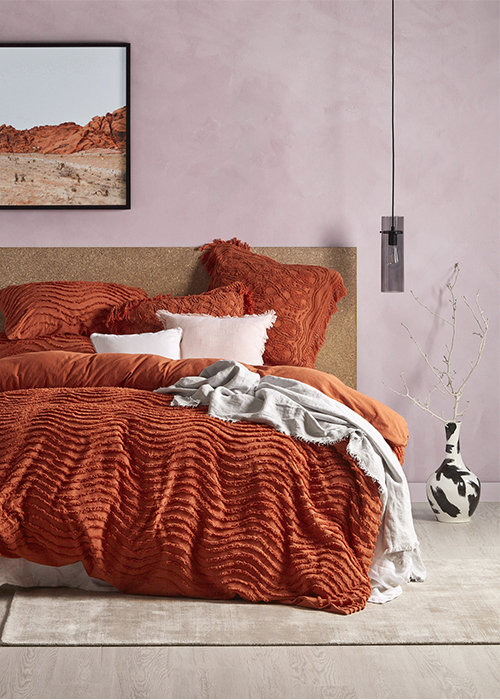 Aquarius, January 20 - February 18
Aquarius is all about doing things their way. They're somehow totally interested in fads, but will be keen to put their individualistic spin on things. Their bedroom decor is likely to be an eclectic mix of fabrics, colours and shapes that suit their quirky personality. Interesting lighting, such as a statement
pendant light
and room-framing
string lights
, will also complement Aquarius, who has a strong connection to electricity.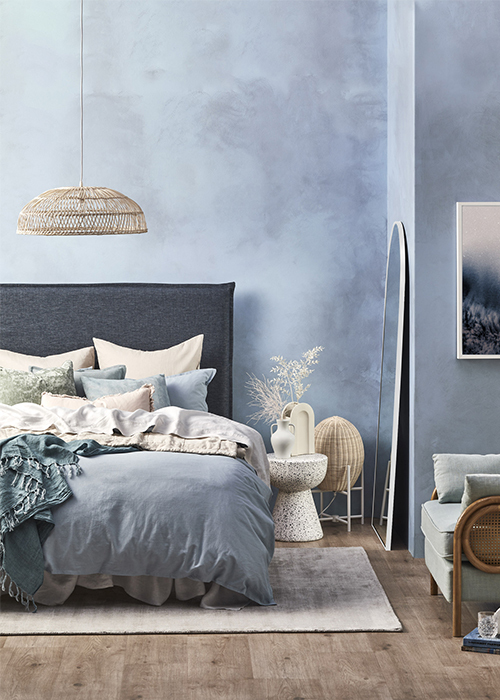 Pisces, February 10 - March 20
Ruled by Neptune, Pisces is a water sign sensitive to the energetic currents around them. Holding firm personal boundaries can be a problem, so it's important to create a bedroom that helps them contain their energy. An
eye mask
and
blockout curtains
(floor to ceiling if possible) will keep unwanted light out, while
soft rugs
and welcoming
wall art
will cocoon the environment—just keep to soothing shades of blue, green and grey.
For more astrological guidance from Wendy, follow her on Instagram, or Facebook, where she posts weekly planet updates.