This grey, yellow white with green undertones is as versatile and comforting as the food it's named after. Fresh, natural and soothing, oatmeal, in all its different shades, is the perfect neutral and base colour for warming up a room and giving it depth, and particularly works well for bedrooms and living rooms.
It can also be transformed easily when paired with different colour schemes. For instance, pair oatmeal with light washed woods and navy for a coastal or Hamptons-inspired look; or combine oatmeal with earthy greens, terracotta and black wood for a modern global look.
Oatmeal & earthy green living room
If you're decorating your living room from scratch, consider painting your walls a lighter shade of oatmeal and combining it with a
beige sofa
or
white sofa
for an elegant, classic look. Add a
potted plant
and a few
cushions
in earthy greens such as olive and eucalyptus, and you'll create a fresh, calming space.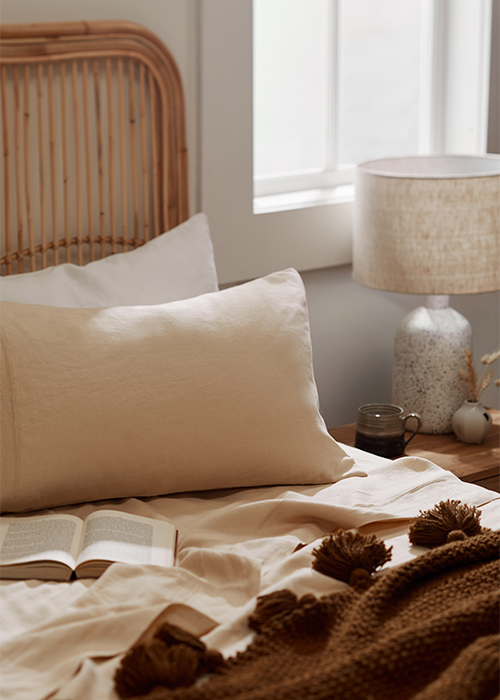 Oatmeal & chocolate bedroom
To make more of a statement with oatmeal, pair it with accents of rich chocolate for a more energising atmosphere. Try
linen bed sheets
or fringed
linen cushions
in shades of oatmeal and add a
textured quilt cover
or
knitted throw
in brown to refresh your winter bedding and create a deliciously warm space to curl up in.

"My favorite way to use oatmeal is to combine it with fresh crisp whites and deep, rich tobaccos. I've used this colour palette, adding a cobalt blue modern artwork for extra contrast, in my bedroom to bring a warm, but bright wintry feel."