Named after the fragrant flower of the same colour, lavender is made from combining the palest versions of red and blue, or when mixing purple with white. Similar to purple, lavender also holds associations of royalty and wealth since the purple pigments and dyes that were traditionally used were so rare and expensive that only the rich could afford it.
Most people think of lavender as a light to medium pinkish purple that looks fresh, feminine and soft. Its spring-like youthful quality and dewy freshness makes it a popular choice for nurseries and bedrooms, but lavender doesn't have to be a colour that's reserved for babies and females. Simply avoid the lavenders that are more pink and purple in hue, and consider darker grey lavenders for a more sophisticated, grown-up and glamorous look. It can especially appear luxurious when paired with gold and metallic accents and creamy beiges.
Here, we share three additional lavender colour schemes that are pure sophistication.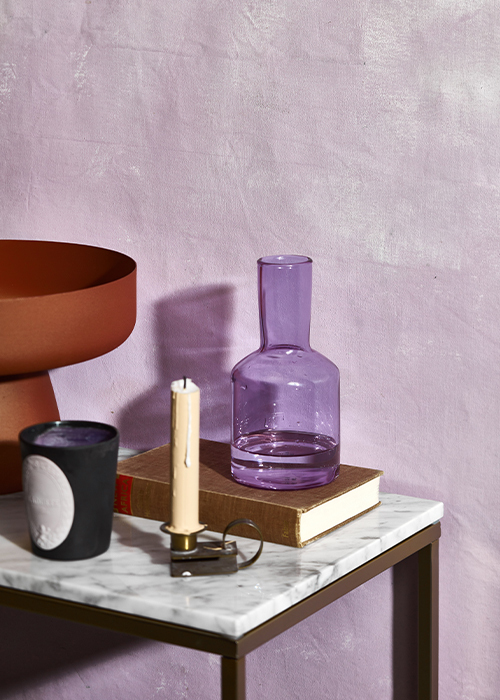 Lavender & terracotta
Lavender (essentially a light purple), pink (a lightened version of red) and terracotta (a darkened version of orange) sit side by side on the colour wheel, making them harmonious colours. When combined together, these colours create warmth and a sense of comfort. Try this colour scheme when styling a
console table
or
coffee table
for the living room or hallway.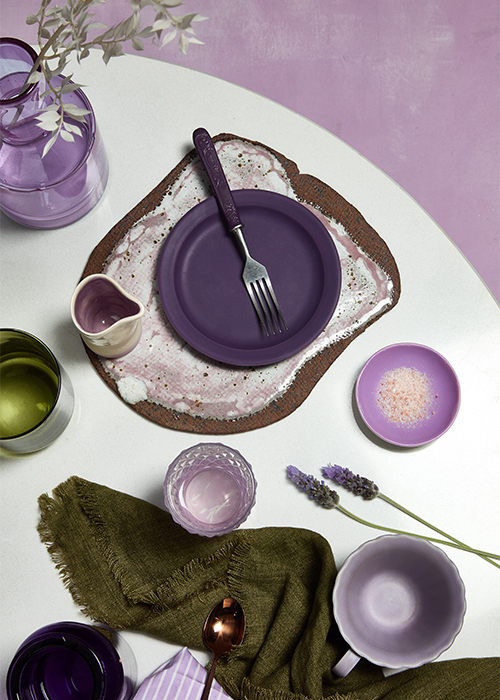 Lavender & olive
Lavender (or light purple) and olive (deep green) sit opposite each other on the colour wheel, making them complementary colours. The effect of opposing colours such as these is maximum contrast and stability. Try this scheme with a table setting and balance out the softness and feminine appeal of lavender
dinnerware
with grounding olive
napery
.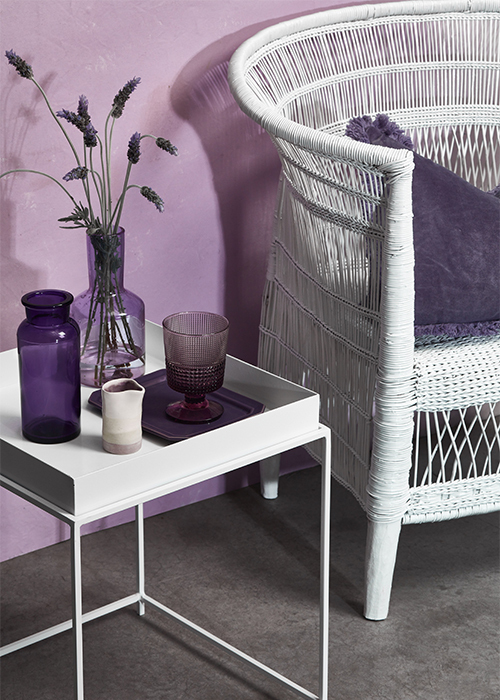 ​​Layers of lavender
Lavender can be very soothing as a colour, which makes it a good option for areas such as
reading nooks
or
meditation spaces
, where you want a calming atmosphere. Layer warmer and cooler versions of lavender such as lilac, violet and magenta, but don't overload on decor. White also helps to anchor the various shades of lavender.