Visiting the medinas and souks of North Africa may be off the cards, but you can still rock the casbah at home. Here's how to bring Moroccan flair to your interiors for opulence and drama. Make it bohemian with layers of colour and texture, or go modern with neutral hues and a few key pieces; the choice is yours, just incorporate some of these elements for your very own magical Marrakech riad.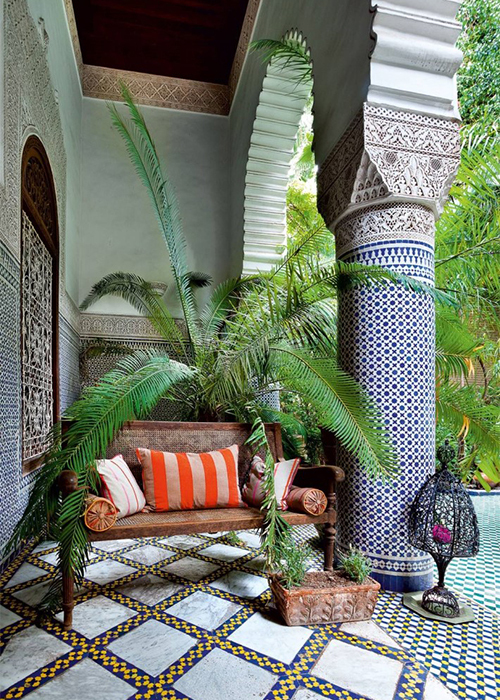 Photography by Alessio MeiArches
Obviously, we're not suggesting altering the structure of your homes to make way for arches and columns. Instead, simply echo the curved doorways, arches and distinctive Islamic keyhole design in Moroccan architecture with
arched mirrors
and curved
sideboards and buffets
. Want something closer to the real thing? How about this photographic print of a
Moroccan arch
?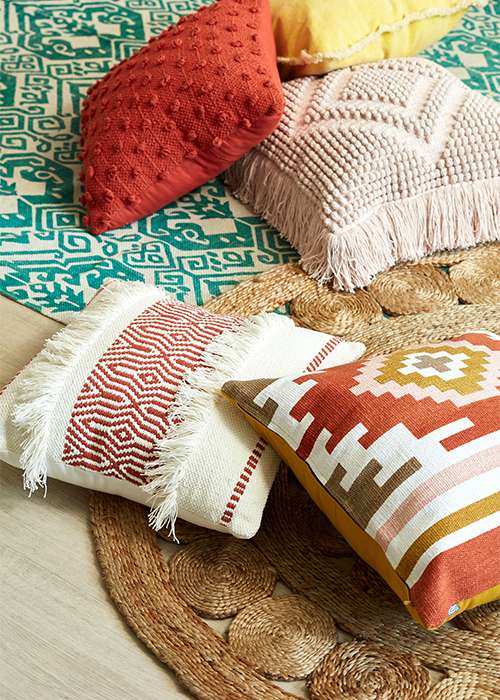 Bold pattern, colour & texture
It's go bold or go home when it comes to Moroccan interior styling. Kaleidoscopic patterns in vibrant colours and rich textures are common features. Look for
rugs
and
cushions
with geometric designs in vivid reds and oranges, and jewel tones such as deep purples, royal blues and fuchsia. Although, technically not Moroccan,
kilims
or flat tapestry-woven rugs and cushion covers can also add to the global feel.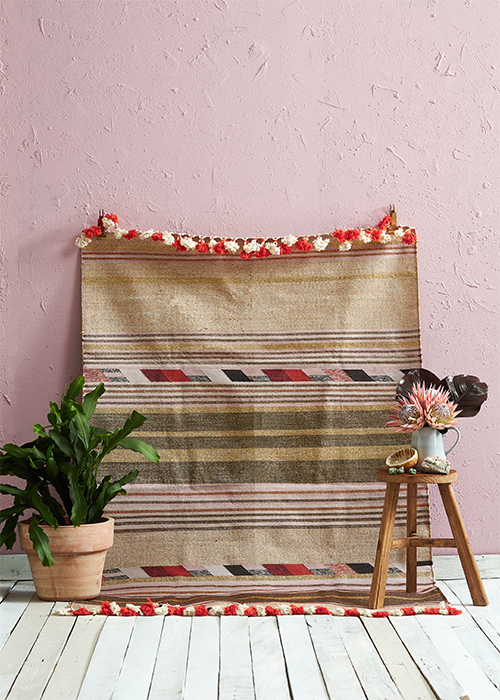 ​If you're not keen on too much colour, focus on texture instead. Think intricate wood, mosaic, and luxurious tactile fabrics. Layer
fringed rugs
with
jute rugs
to create expansive floor coverings and hang
tapestry wall hangings
or even rugs on walls to create warmth and extra texture.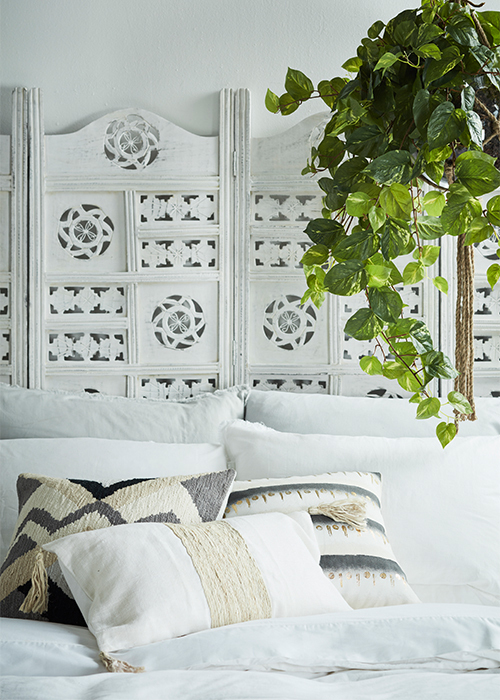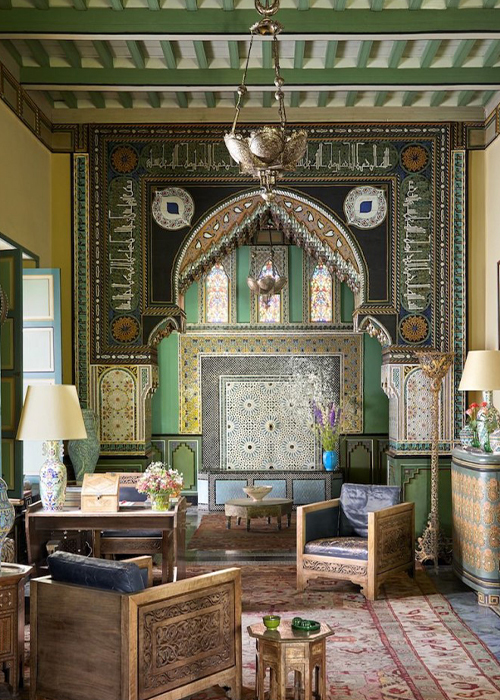 Photography by Miguel Flores-Vianna
Low seating
Comfortable and relaxed low seating is an integral part of the Moroccan living room with a low
sofa
often paired with a few
Moroccan leather ottomans
and
pouffes
. Add a few low-rise wooden side tables for your glasses of mint tea or, alternatively, use an
ottoman
instead of a table and steady objects with a
tray
.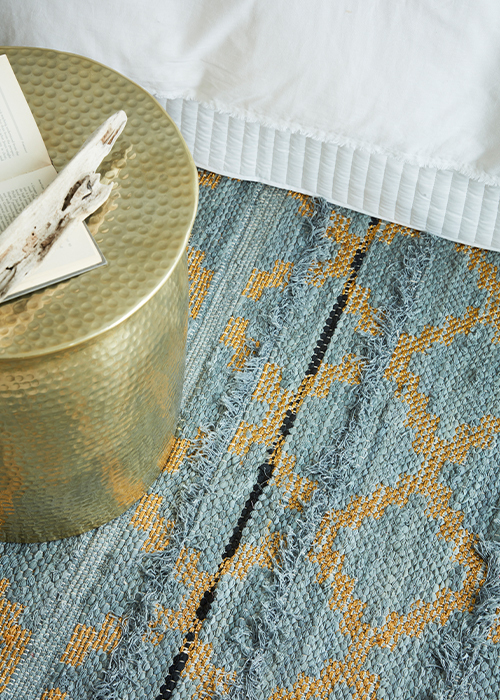 Metal decor
Incorporate brass, copper, silver and gold accents in your interiors for an authentic Moroccan look. Consider furniture with wrought iron details, and decor such as
trays
,
decorative bowls
,
vases
and
pitchers
with intricate metal work. Lanterns (see Lighting below) are also common metal decorative features in Moroccan interiors.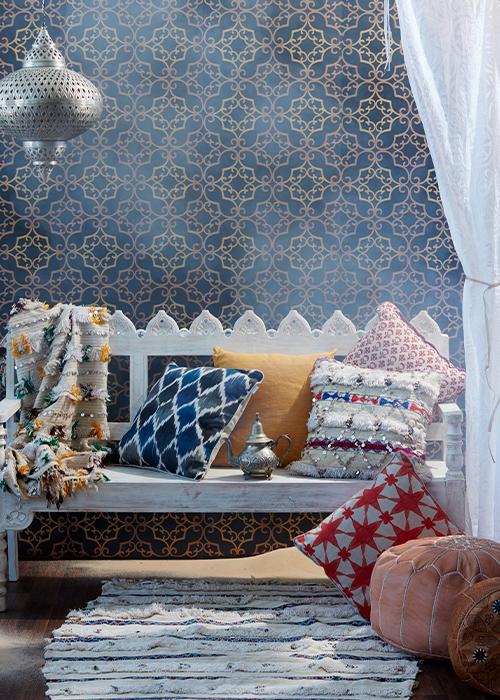 Atmospheric lighting
Moroccan lamps and
lanterns
, often made from metal, are very colourful and ornate casting beautiful atmospheric shadows around a space. To avoid your home looking too much like a Moroccan bazaar, simply opt for
pendant lights
in round or teardrop shapes with shades made from natural woven materials such as rattan. To make a statement, hang a few pendant lights in a cluster over your dining table.
Warm scents
Don't underestimate the power of smell to evoke place and ambience. Bring the warm, spicy notes of Marrakech to your home with the scent of clove, cinnamon and nutmeg, combined with the woody fragrance of sandalwood using essential oils and an
aroma diffuser
, or with scented
candles
.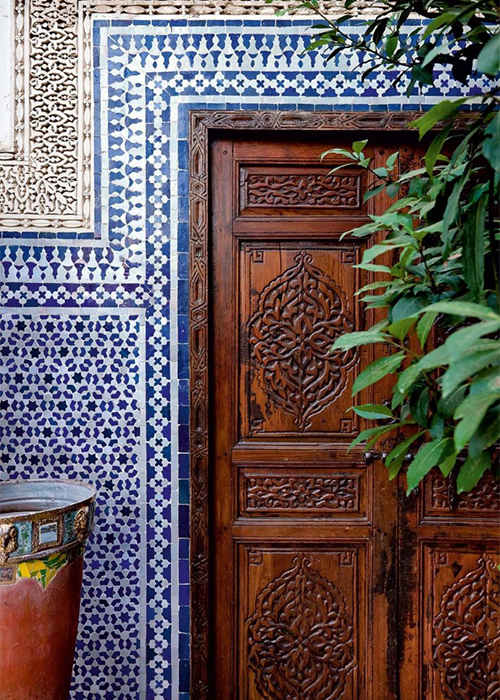 Photography by Alessio Mei