Dark moody interiors continue to make its mark with charcoal living rooms, graphite kitchens and ink-coloured dining sets. As a colour, black certainly grounds a space and adds sophistication. Don't feel daunted by the dark side. Here, we show you how to be bold with black without making your home feel flat or overbearing.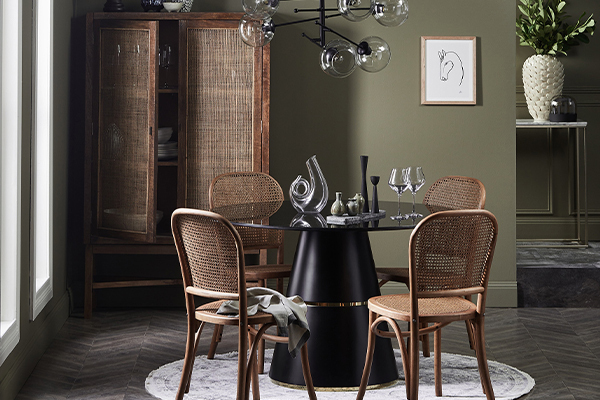 Paint walls black
For a bold statement while retaining a sense of softness,
paint
your walls black and pair it with white or light-coloured flooring. Black and white in itself is a timeless colour scheme, and gives spaces a fresh and sophisticated look. Find more ideas on
black and white colour schemes
here. Black walls with white floors are especially great to liven up small spaces such as entryways and offices.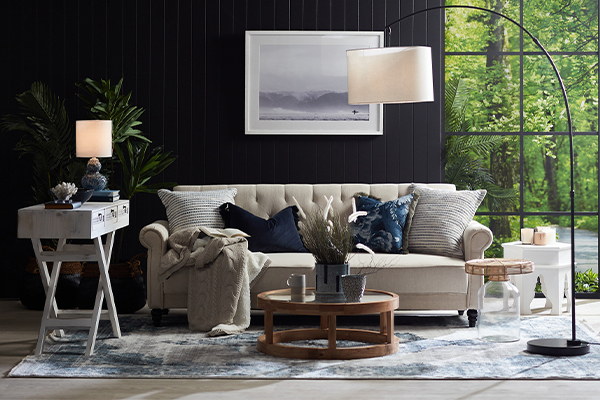 Paint window frames black
Have a beautiful view from your home that you wish to highlight? Black window frames are a great choice over white or lighter colours, as they tend to be camouflaged more, creating a sense of the outside being more inside.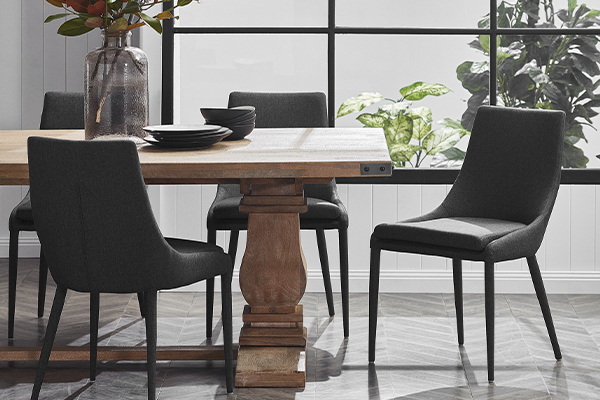 Use black furniture to ground a room
Ground a tall room by anchoring it with black furniture, combined with occasional pieces that have black legs - perhaps pair a large black
sofa
with a
marble coffee table
with a black base. If you have a lot of black furniture in a room, you can still make it feel airy and bright by ensuring the flooring is light enough to allow for sufficient contrast with the black pieces. Make sure there is also enough natural light in the room, so the space doesn't feel too much like a den, unless, of course, that's your desired feeling.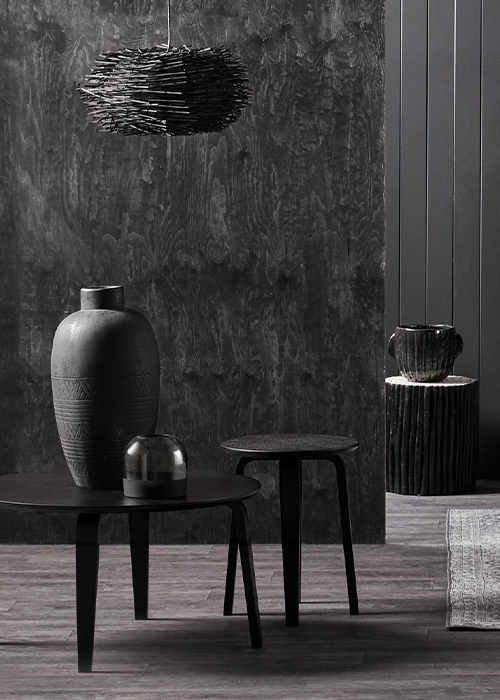 Play with texture
When decorating with black, play with different textures and finishes to create a visually interesting look that still feels cohesive. Consider contrasting matte and gloss finishes, smooth and rough surfaces, and different shades of black.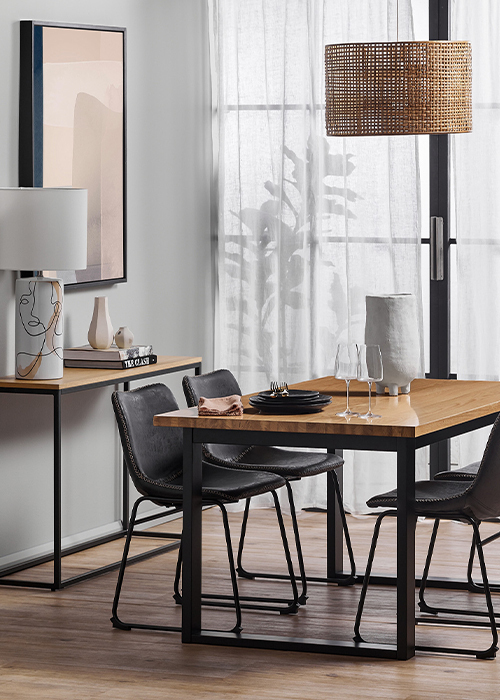 Use lighting to create depth
Highlight black furniture from different angles using
pendant lights
,
floor lamps
and
table lamps
, and play with shadows to make black interiors even more intriguing, enhance texture, and to break up the blackness.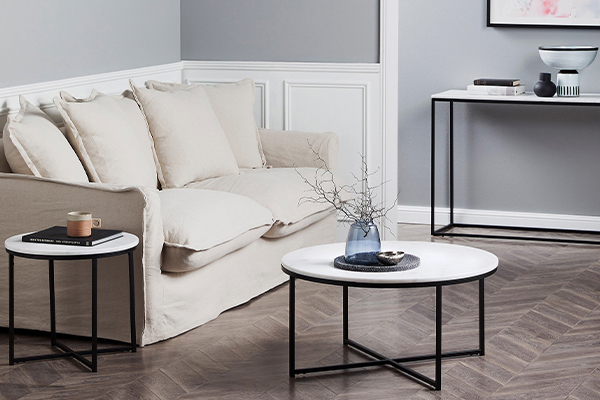 Use black as an accent colour
Every room needs to have a little black to give your eye somewhere to rest. If you don't want to decorate with too much black, consider using it as an accent colour. Perhaps black
picture frames
to create a gallery wall, black curtain rods or the black legs of a sofa.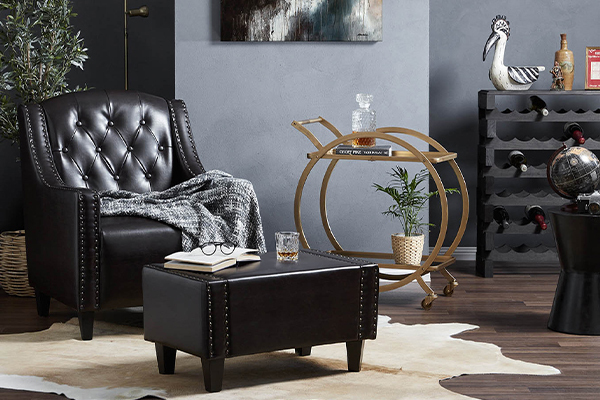 Use black to evoke a style
Black can be used to capture the style of a particular era or aesthetic. If you love Art Deco, consider black marble or glossy black furniture and decor. Want to bring the French Riviera to your balcony? Deck it out with an oversized black and white striped
rug
and black
outdoor furniture
.