With spring in the air, wildflowers blooming and Floriade in full swing, there's never been a better time to decorate with florals. Don't assume florals are reserved just for your Nan or Laura Ashley fans. Here, we share simple tips for incorporating floral patterns for a romantic, classic, minimalist or contemporary look.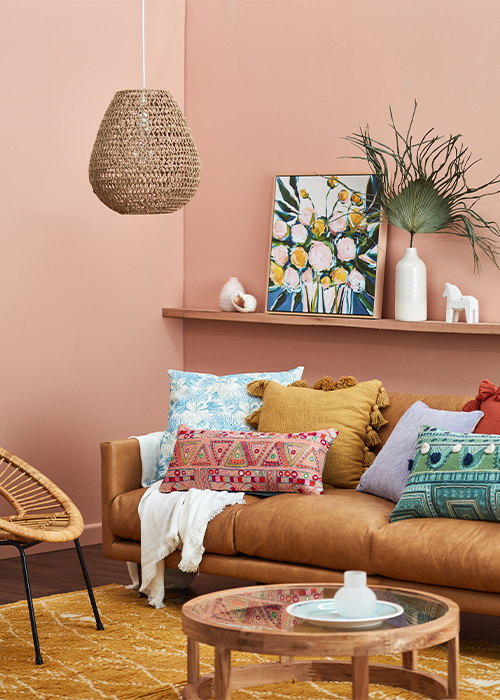 Play with scale
For a balanced look that's not overbearing, mix large-scale floral patterns with small-scale patterns that are subtle. The large florals will pop, and the small-scale pattern will work as a frame around them.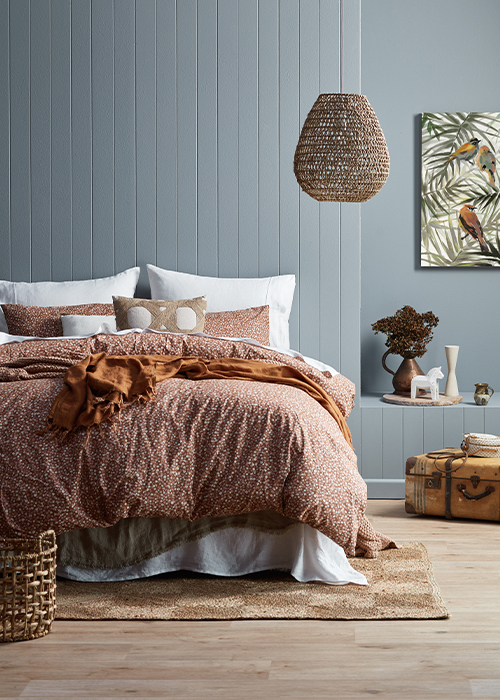 Go floral with the floor
A bold floral
rug
might be just what you need to lift an otherwise neutral living room. As rugs sit on the floor well away from eye level, you can go bigger and bolder without dominating the room.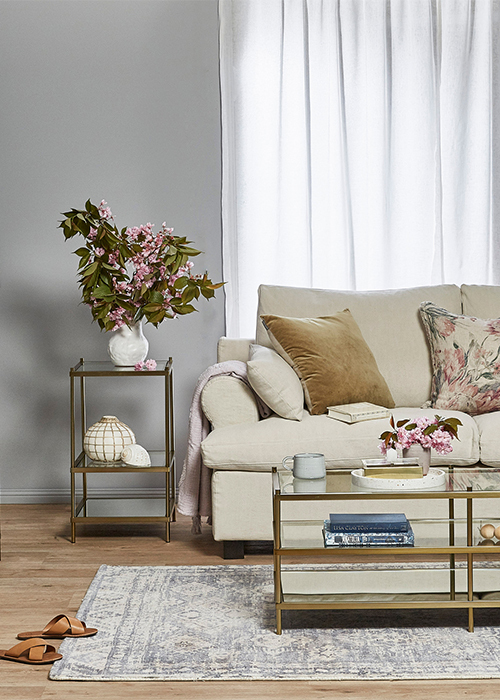 Vintage florals
If you love the vintage look, fully embrace it by pairing classic florals in muted dusty hues with cream-coloured
sofas
, furniture with distressed finishes, and leather that looks worn.
Less feminine florals
The beautiful thing about florals is that they bring a sense of rhythm and femininity to a space. If you want a less feminine look, opt for botanical patterns that are ruled by foliage instead of flowers. Simple botanical prints including
sketches of Australian native flowers
pair beautifully with timbers and soft greens.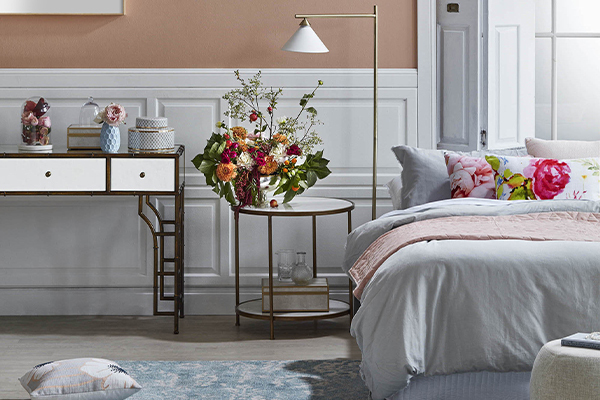 Contemporary florals
You can still have a modern look with floral patterns. Create a modern art gallery in your very own home by hanging a Renaissance-style
floral still life
above a sleek
console table
that's topped with art books and sculptural
decor
. Alternatively, balance floral patterns with metal accents through
lighting
,
coffee tables
and
ornaments
. ​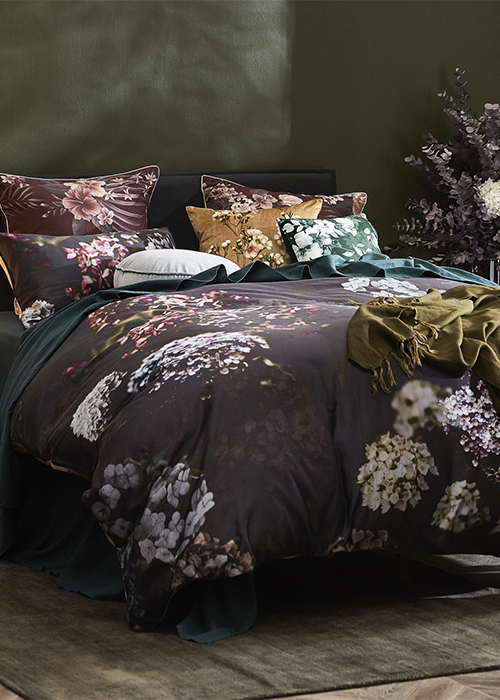 Moody florals
Florals on dark backgrounds are both dramatic and luxurious. A simple way to achieve this is with throw
cushions
on your sofa or bed. ​This way, you can also update them easily and affordably with each season.