Already kitted out your home with key Hamptons-style furniture pieces, and now looking to add the finishing touches? If you're already a Hamptons fan, you probably already have a rough idea of what Hamptons decor entails: that signature blue and white colour palette; seaside and nautical motifs; and coastal-inspired objects in the way of shells and coral. Once you have a couple of
table lamps
,
vases
and ginger jars, and some suitable
beach art
and
ornaments
, here's how you can curate them into Hamptons vignettes for any surface, from
coffee tables
to
sideboards
.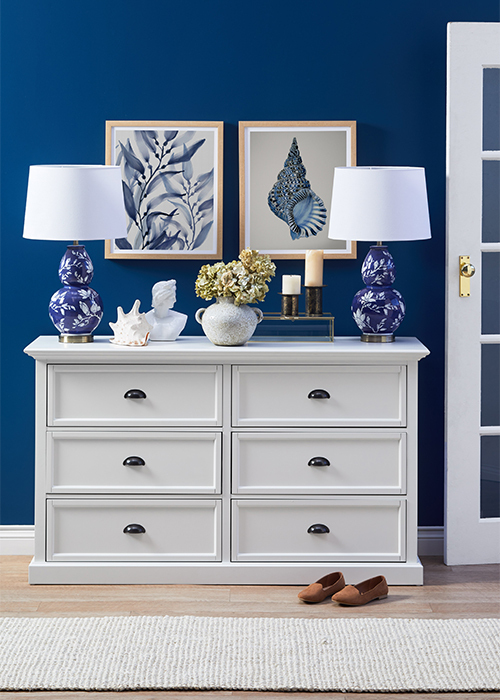 Apply the rule of symmetry for a more formal look
While the Hamptons style is associated with casual coastal living, it can also be made to appear more formal. If you like a more formal look, you can achieve this with symmetry. Aim for the larger statement pieces such as table lamps and artwork to be the key symmetrical features of the vignette so they are attention-grabbing and instantly inject a more ordered feel.
​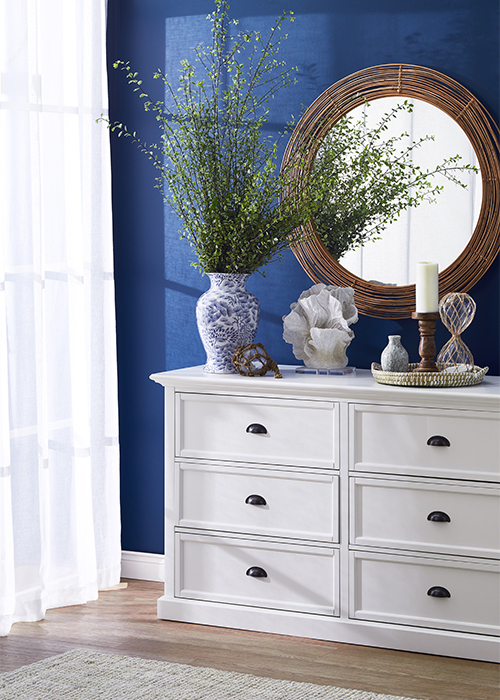 Add elements of greenery
While blue and white dominates the Hamptons colour palette, other ocean hues such as green can also make an appearance. Add drama with over-the-top lush foliage which will also give your vignette a looser, more carefree look that works perfectly with the holiday vibe of the Hamptons style. If you prefer a more casual Hamptons look, then place your vase of greenery off to the side so it's asymmetrical.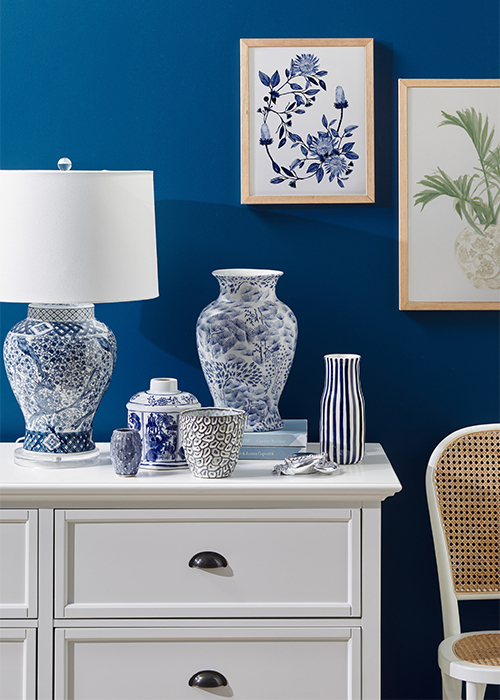 Cluster different shapes and sizes
When working with your blue and white Hamptons-style ceramic vessels, cluster different heights and shapes together for a dynamic look. You can always use coffee table books to elevate objects or trays to group smaller ornaments together.
Shop Hamptons Homewares for all your decorating needs now.