There's more to shelf styling than scattering some knick-knacks in amongst your book collection. As always, it's a personal preference, so if you're a self-proclaimed bookworm who wants to show off your hardbacks, go for it! However, if you're looking for more of a stylistic take on decor display, check out these tips.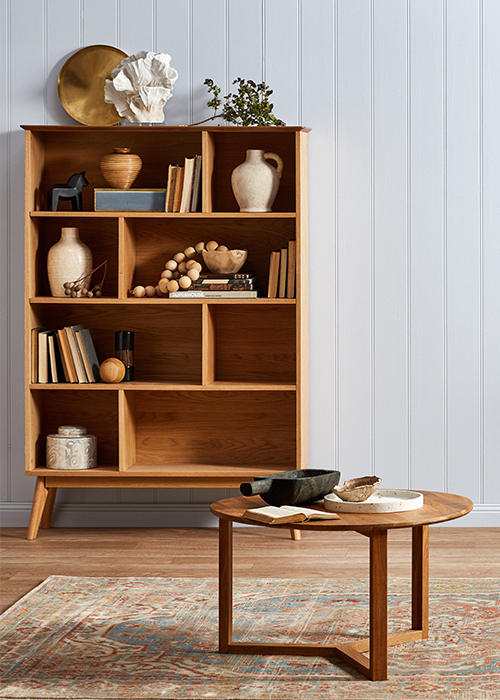 Take a look at your bare shelves
First thing's first: what kind of
shelving
are you working with and what condition are they in? If it's an old enclosed
bookcase
, you might consider giving it a lick of
paint
and you'll want to keep the side walls in mind when styling. If they're open floating shelves on a blank white wall, you might want to add some
wallpaper
between levels for visual interest.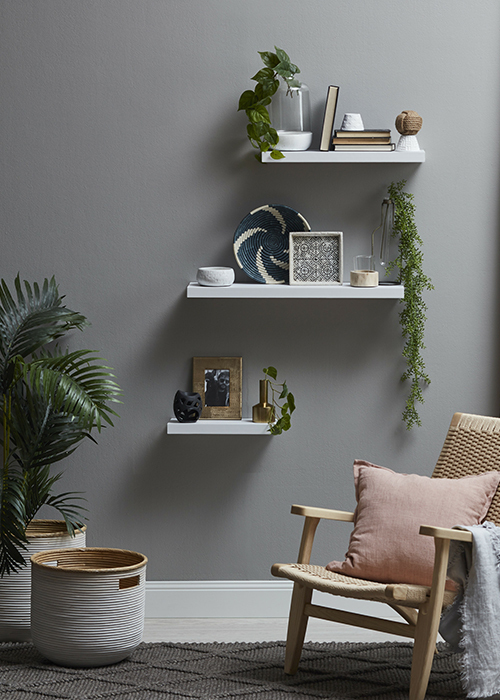 Stick to a colour palette
Pick two to three colours and stay within that palette to create unity. Having too many colours jumping around will only make your shelves seem cluttered and unorganised.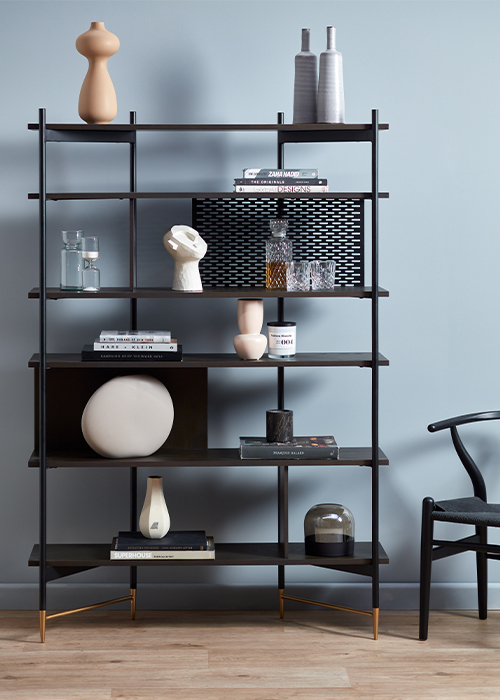 Start with larger items
Whether those are
vases
,
sculptures
or
art
, figure out their placement and style around them. Don't clump big items together but space them on shelves in varying patterns, making sure to mix up the textures.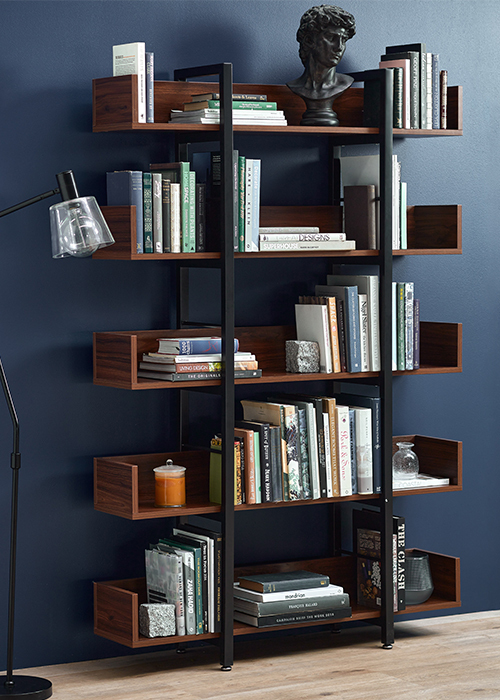 Styling with books
A bookshelf always needs some books, but they don't always have to be the centre of attention lumped together standing up or as the only items on display. Group a few books together, some standing with either
bookends
or sculptural items to prop them up, or in stacks to play with height, topped with a
decorative bowl or tray
.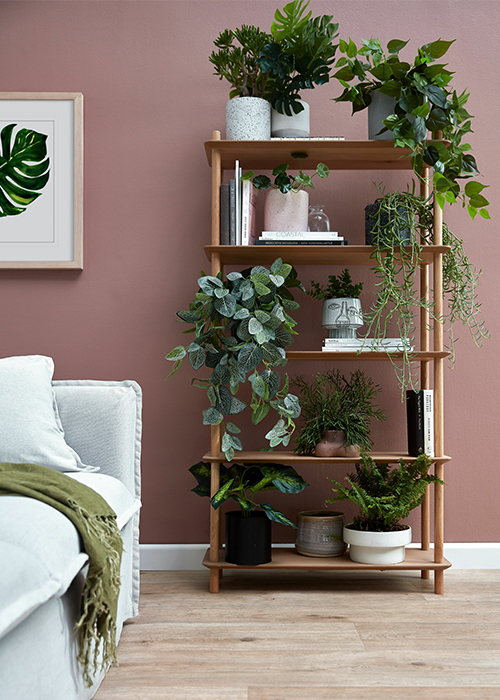 Add in some plants
Whatever colour palette you've chosen, adding in a pop of greenery will give your display some life. Mix it up with
plants
of varying heights and densities, keeping in mind that trailing plants work especially well on open shelving.
Look at layering
There are a few different ways to layer your decor so that it feels natural, not overstyled and allows the eyes to flow. Generally, you'll want to place the heaviest items toward the bottom with lighter objects in the middle and top, keeping in mind that tall doesn't always mean heavy. Create groupings and vignettes on some shelves and line items up on others, always thinking about the way you want eyes to be directed. The human brain likes when items are grouped in odd numbers, so play with clusters of three, five or seven complementary objects.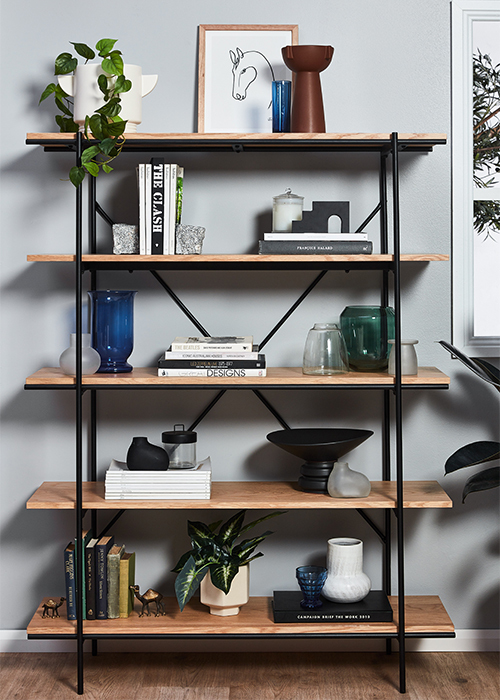 Step back and edit
As always, the golden rule is less is more, but don't leave your shelves looking too sparse. It's always good to take a break and look over your styling with fresh eyes, making sure those special elements are highlighted and the shelves aren't too crowded.
Looking for more shelf styling inspiration? Check out our Three ways to style a bookshelf video.
​