As part of a three-part series on next-level Christmas wreaths, stylist Allira shows you how to pimp up a plain wreath using native flowers for an Australian touch.
What you'll need:
- A ready-made synthetic wreath (either the
76cm Classic Pine Premium Wreath
or the
60cm Eucalyptus Christmas Wreath
would work well)
- Secateurs
- Garden wire
- Australian native foliage and long-lasting flowers in large and small sizes (we used 4 x dollar gum branches, 1 x protea and 2 x pincushion flowers, plus sprigs of Geraldton Wax flowers)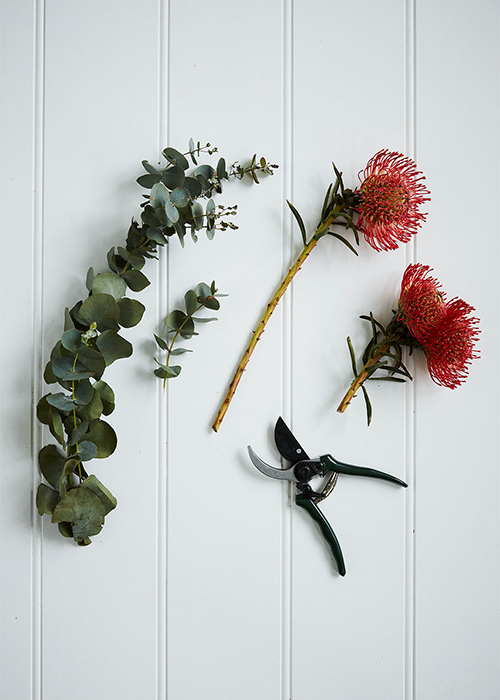 Step 1:
Using the secateurs, cut the garden wire into 10-15cm lengths, then trim your foliage and flowers to the desired lengths. Longer stems work well for the foliage, while shorter stems will allow you to secure the flowers easily.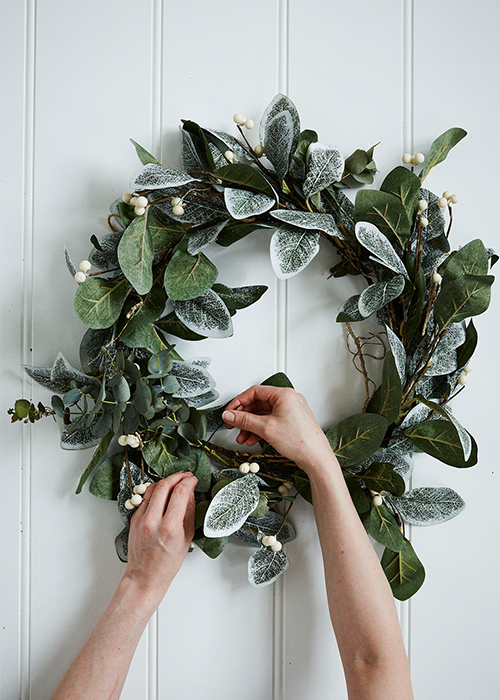 Step 2:
Layer the foliage around the wreath, tying at intervals with garden wire. Choose a focal point and layer more foliage in that area for an asymmetrical arrangement (as we've done on the bottom left). For a classic symmetrical look, evenly space flowers and foliage throughout.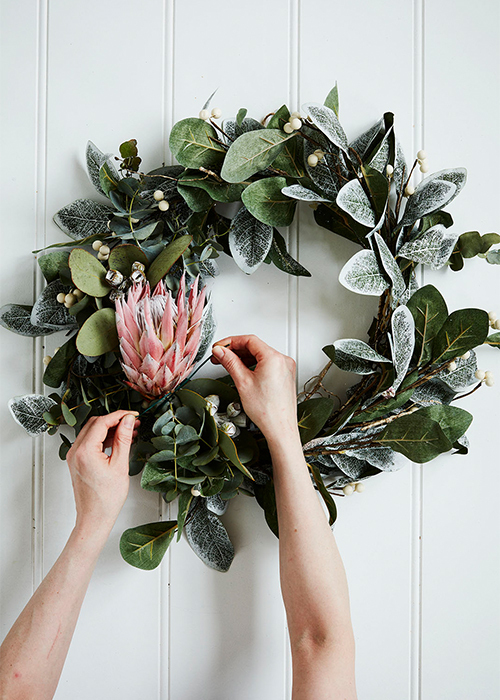 Step 3:
Position your smaller flowers over the foliage and secure with wire, leaving enough space for the larger flowers. Now get creative and tie each larger flower in place, or secure them in bunches before adding to the wreath. Place the largest flowers in the centre of your focal point. Take a step back and look at the composition, tweaking until you're happy with the balance of flowers and foliage.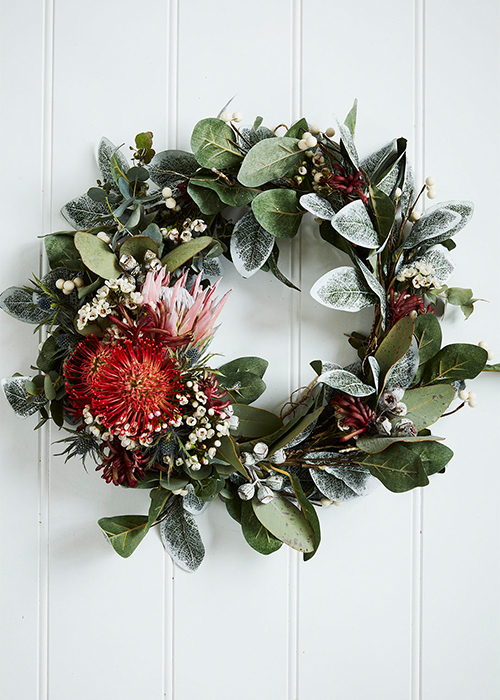 Shop all Christmas wreaths and garlands now.