There's no doubt that adding cushions to your sofa adds cosiness and enhances the style of your living room. Cushions are also an easy and affordable way to vary the style of your living space by season, injecting on-trend colours and materials, and dressing your sofa up or down depending on your mood.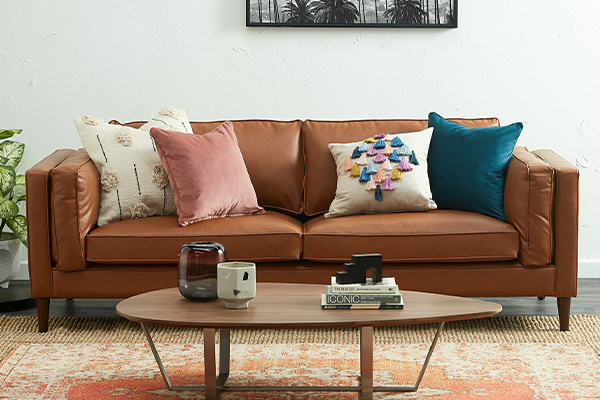 How you arrange your cushions on a sofa can also have an impact on the look of your space. Here, we take you through some popular cushion arrangements so you can find the style that's right for you.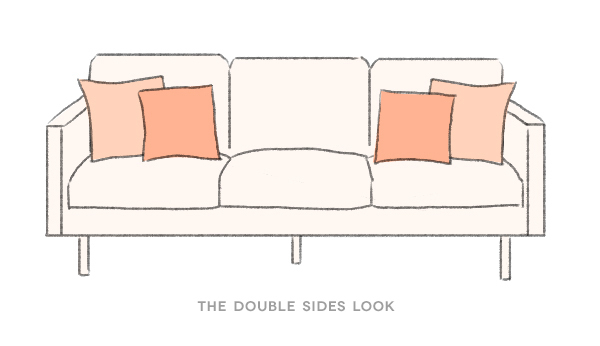 The double sides look
For a more formal traditional look, place two pairs of matching cushions in different sizes on either end of your sofa. Use a larger cushion in a solid colour as the base, then add a smaller cushion with a pattern in front of it. Having identical cushions on either side creates an elegant uncluttered look to your living room.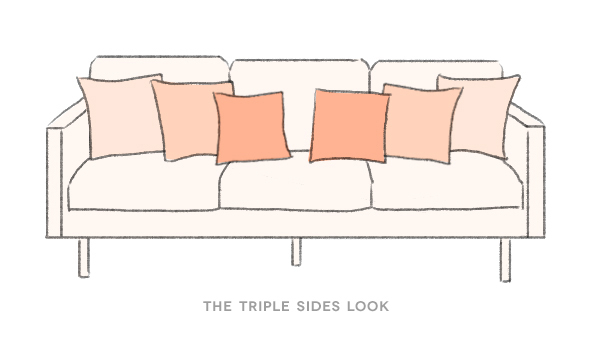 The triple sides look
If you have a sofa that's spacious enough and you err on the side of 'the more cushions, the better', then try three matching pairs of cushions in different sizes (two large, two medium, two small) on either end of your sofa. Place the large cushion at the back in the crook of the sofa, then the medium cushion beside it slightly overlapping, and the small cushion in front of the two. Repeat this arrangement on the other end of your sofa for a neat and composed look. For a less formal approach, mix up the cushion fabrics on either end, but retain the symmetrical arrangement.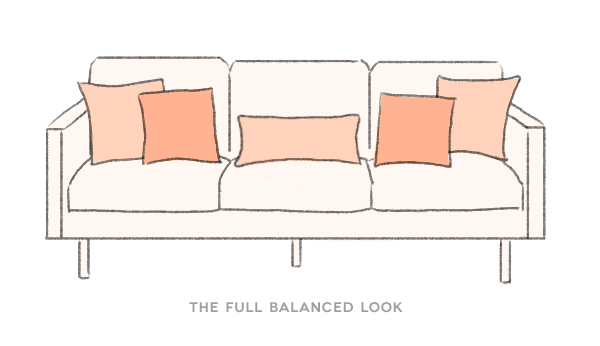 The full balanced look
This cushion arrangement is similar to 'the double sides look' with two pairs of cushions in different sizes on either end of your sofa, but it also includes an extra cushion in the centre to create a look that feels extra full and balanced. The centre cushion could be a different shape; perhaps a lumbar or bolster style for a variation in height. For a more layered look, choose a centre cushion with contrasting colour, pattern or texture to the cushions on either end of the sofa.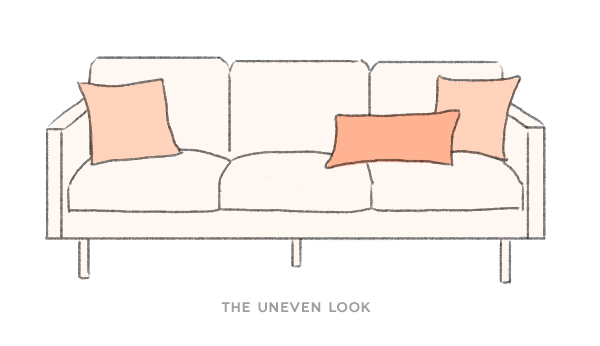 The uneven look
For a less predictable look, forget symmetry altogether and arrange a different number of cushions at either end of your sofa. Try three cushions on one end and two on the other, or for a smaller sofa, try two cushions on one end with a single cushion on the other. All the cushions for this look could be unique, but to ensure your sofa styling doesn't look too ad hoc, make sure that the colour or material of one of the cushions coordinates with your sofa.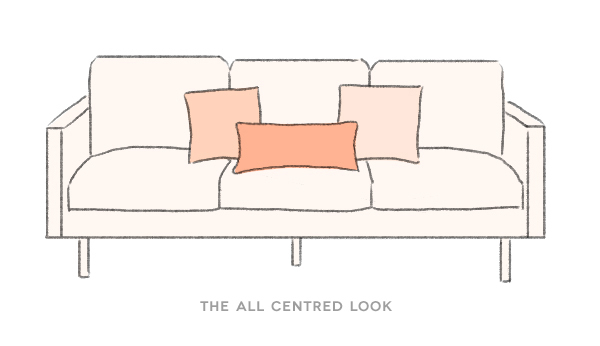 All centred look
For a more relaxed look, arrange all your cushions at an angle in the centre of your sofa instead of confining them to the ends. This arrangement is ideal for sofas that are too small or too long to allow for arrangements on either end. This is also a great solution for curved sofas which don't have structured ends. When going for this look, work in odd numbers so three or five cushions overlapping at an angle, alternating in colour, texture and pattern for visual interest.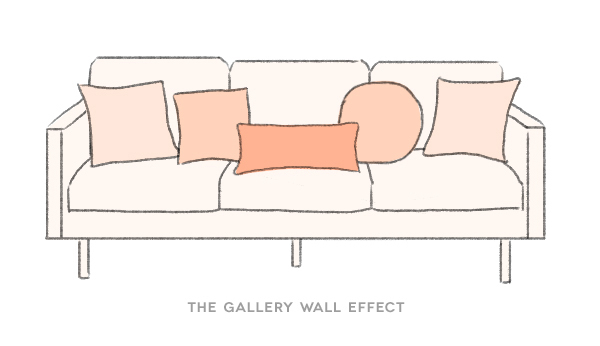 The gallery wall effect
To make a bold statement, ignore symmetry and matching cushions. Working with a cushion collection of different shapes (square, rectangular, circular, bolster), sizes, patterns and textures within a coordinating colour scheme, build your arrangement from the centre of your sofa outwards. Overlap cushions, alternating between shape, size, pattern and texture, for extra depth. When mixing patterns, consider the scale of the pattern to avoid clashing. For instance, instead of two large patterns, consider combining one large-scale pattern with one small-scale pattern. This is also a great way to introduce extra details such as tassels since this look is more casual and bohemian.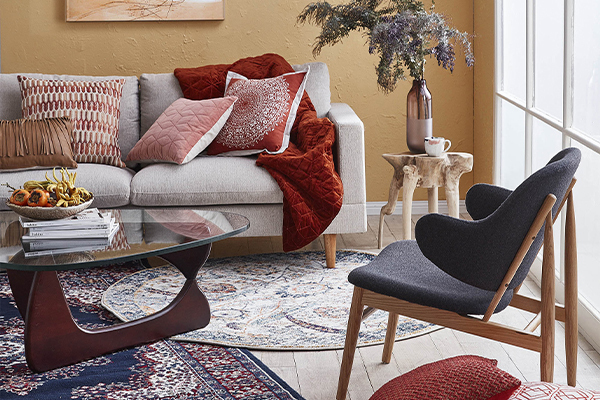 Check out our video below for how to style your sofa like a pro.
​
Shop all our cushions now.