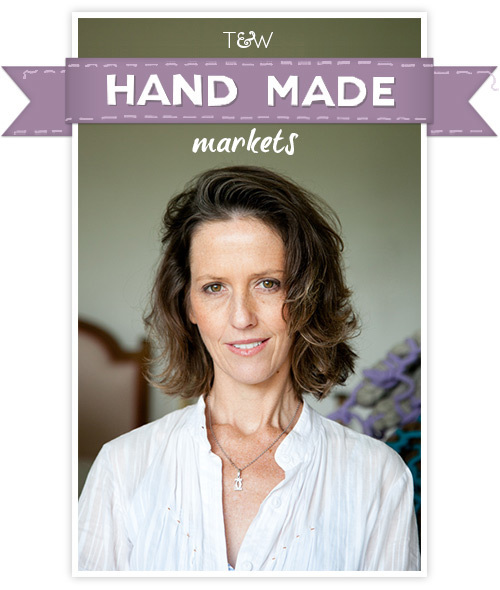 The wonderful Jacqui Fink of Little Dandelion introduces some of the new crafters, makers & creatives. Like all good markets it will start bright and early on Friday - watch your inbox!
Thanks to the tremendous support we received from you for the Made by Hand series, Temple & Webster has kindly invited me back to rustle up some new makers of unique and gorgeous products just in time for Christmas. I happily admit that I'm a fool for Christmas so I have had a jolly old time bringing these makers together. We've got some heavyweights in the modern craft movement for you: from the cream of paper artists in Australia, ceramic Christmas decorations and silk wreaths, Shibori dyed cushions and works of art and wire to adorn your walls, I have left no stone unturned to bring you truly beautiful and original handmade finds. So here it is: Temple & Webster's Hand Made Market. May your days be merry and bright and filled with love and joy. I'm off to listen out for those sleigh bells and find my stash of Christmas carols: it's is never too early and they get me everytime....Merry Christmas everyone. Jac x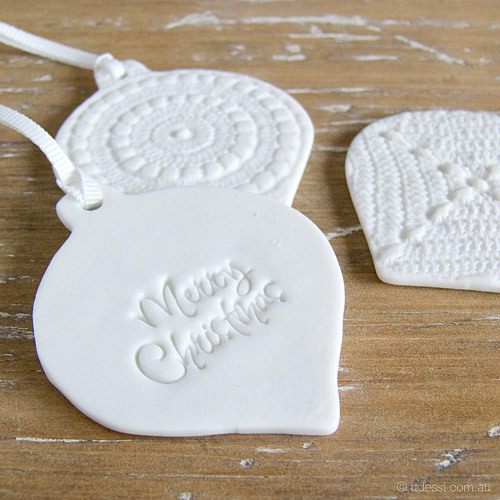 KIM WALLACE CERAMICS
I've been following this lovely Dutch native on Instagram for time now. With a professional background in graphic design, Kim is a passionate ceramicist based on Queensland's Sunshine Coast. Kim's work resonates with me as it is highly textural in nature and created entirely by hand. Her signature range, The Vintage Lace collection, was originally inspired by intricately crafted doilies she unearthed in a random box of treasures at a St Vinnie's store. Selecting only those doilies that will leave the most beautiful impressions, Kim painstakingly presses each doily into the clay whilst wet, leaving an exquisite imprint.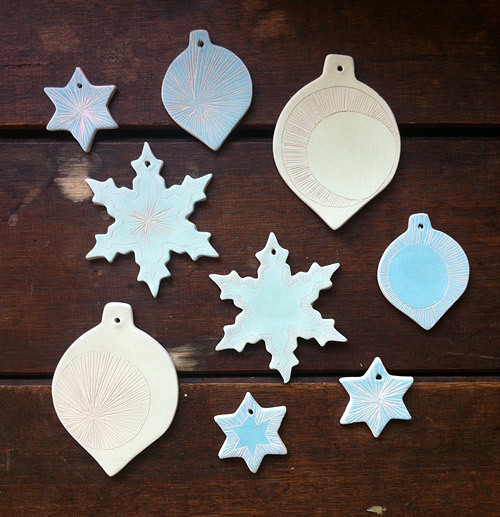 Kim is also passionate about collaborating with illustrative artists to develop her range further. For Temple & Webster, Kim has made a selection of delicate decorations and baubles that no tree can do without.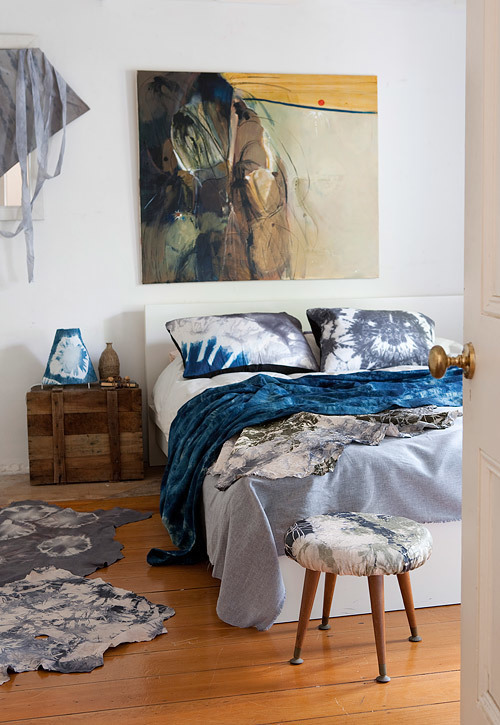 SHIBORI
Think shibori - think Pepa Martin and Karen Davis: there is nothing about this Japanese art that these two do not know. Pepa and Karen work intuitively together to bring their own contemporary interpretation of this ancient practice to life. Whether it be cushions, throws, or large scale hand dyed textiles for commercial projects (including a giant dip dyed balloon), Pepa and Karen work hard to push the boundaries of expectations. If they can dream it, they make it.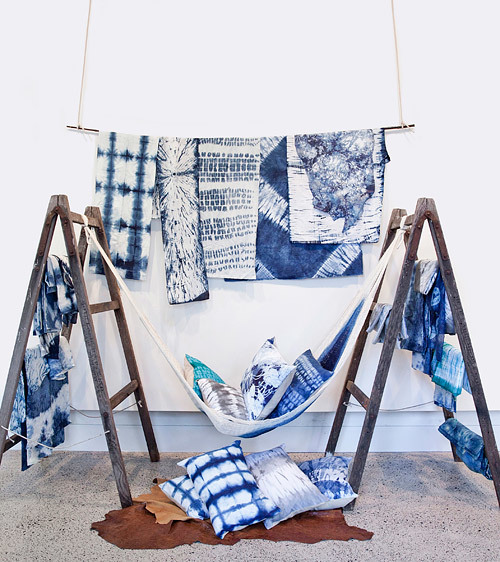 Their work has appeared in countless publications and the girls are very much sought after for DIY workshops and talks. Pepa and Karen are indefatigable and I admire them tremendously.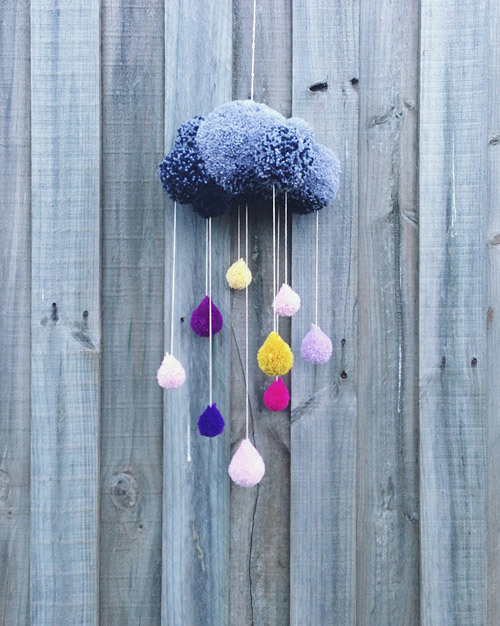 ANNA THOMAS - I AM BECAUSE WE ARE
Melbournian Anna Thomas is the creative powerhouse behind the blog I Am Because We Are. A former graphic designer, Anna's blog has a massive following and covers everything from life with two little people to DIY craft tutorials. Anna's beautiful taste is evident on her Instagram gallery and that is where I first noticed her skill in pom pom making.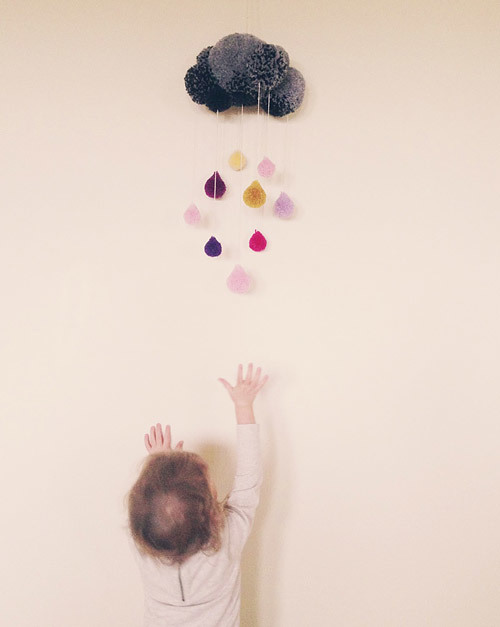 I have a soft spot for pom poms but am very much of the view that not too many of us make a good job of them - me included. Anna, on the other hand, makes the most exquisite pom poms I have ever seen. The difference between a beautiful pom pom and an ordinary one is in the quality of the wool used and the skilful choice of colour and its placement. Anna puts her heart and soul into her creative process and we are the very lucky recipients of her hard work. This gentle woman has a way with words and imagery and I encourage you to delve into her world to enjoy it for yourself.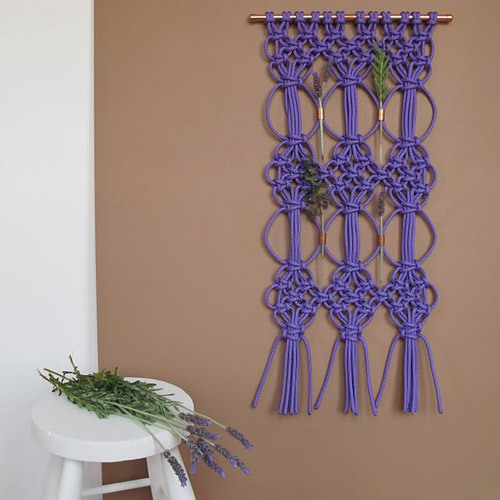 TAMARA MAYNES
Tamara Maynes is a synonym for the modern craft movement. This treasure of a woman has played a pivotal role in the redesign and revival of homespun craft into a contemporary art form. And I don't say that lightly. In recent times, Tamara has received significant international recognition of her work. Her twenty year career in all things creative has culminated in her newest venture - The Descendant Store - home to one-off creations which have their own history, having descended in some way from another time, place or form.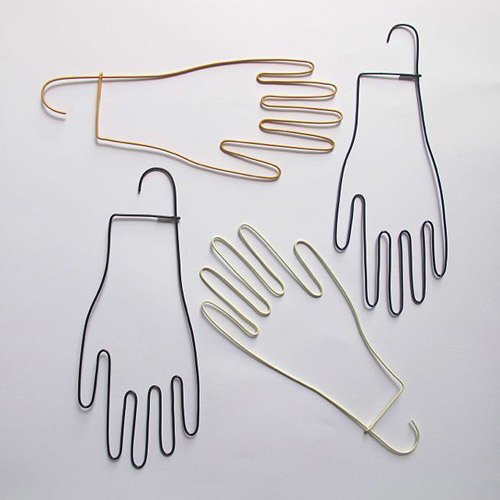 In Tamara's words, they "are designed to slow you down for just long enough to evoke a sense of meaning - to get you thinking about the things you bring into your life and where they hail from." I love that sentiment as we all enjoy a loving reminder of times passed.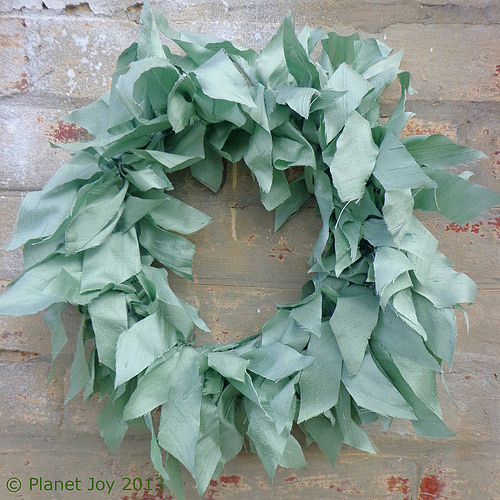 PLANET JOY
Jane Green is a lover of pretty things and there is no doubt that Liberty of London fabric is pretty. This clever Tasmanian, and busy Mum of three, bends wire by hand into words, names and symbols using her own cursive handwriting. Jane then wraps her creation in sublimely soft fabric. Jane also makes stunning wreaths by tying dupion silk onto wire. It appears that Jane and I have some things in common. Like me, Jane is a former lawyer turned creative. She is also an avid blogger, having turned to blogging and creative pursuits to aid her recovery from post natal depression and, to my great admiration, recovered she has. Jane's blog - Life on Planet Baby - has a huge and loyal fan base. So too do her beautiful and unique creations.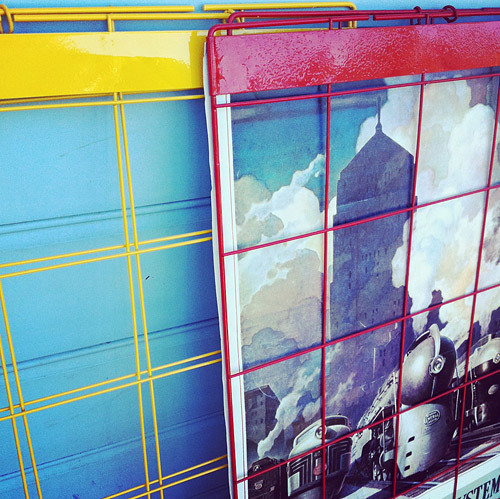 FIONA KATE
Fiona Kate is known for her stylish storage solutions, but in more recent times she has branched out to fulfil other creative yearnings. Fiona Kate has a degree in Visual Arts and a Masters in Design. This year alone, she has turned her very capable hands to product and graphic design, illustration, visual merchandising and teaching. Fiona Kate is also a painter of beautiful water colours and makes a range of unique and functional products for the home. My favourite creation is her Poster Grid which was recently featured in Home Beautiful magazine's September issue. The grids serve as a quirky and fun way to keep important notes in the one place.