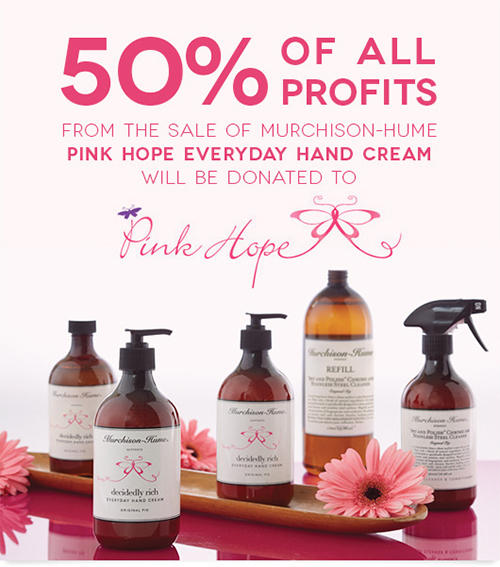 Today's
Murchison-Hume sale event
supports
Pink Hope
, an online community and charity which aims to to educate and inspire women to be proactive with their breast and ovarian health. We are thrilled to support this collaboration for such an important cause.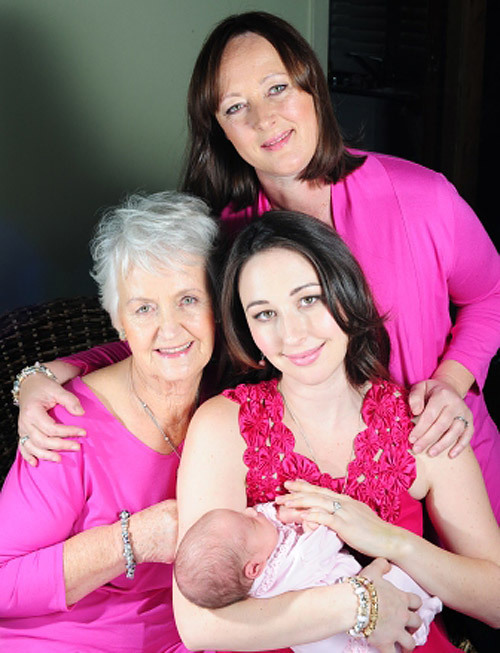 Pink Hope
was founded by
Krystal Barter
, pictured above with her grandmother Val, her mother Julie and her daughter Bonnie. After her mother and grandmother were both diagnosed with breast cancer at an early age, Krystal learned that she was also a carrier of the faulty BRCA1 gene which increased the likelihood that she too would develop breast cancer. She made the difficult decision to undergo a preventative double mastectomy and it was out of her sense of isolation and loss that
Pink Hope
was born.
Now a registered charity,
Pink Hope
acts both as a resource centre and supportive community for high risk women like Krystal and as an inspiration for all women to be proactive about their own breast and ovarian health. It is an online community but also active in the real world, advocating for better health outcomes and organising fundraising campaigns like the recent
Bright Pink Lipstick Day
, supported by Revlon. You can find out more at the
Pink Hope website
or at the
Pink Hope Community Facebook page
.
Our friends at Murchison-Hume have created a
Limited Edition Pink Hope Decidedly Rich Hand Cream
and 50% of profits from the sale of this product will be donated to Pink Hope. Murchison-Hume founder Max Kater talks about her motivation: "We jumped at the chance to partner with Krystal Barter and Pink Hope because we really believe in the message. Having lost both my grandmother and a favourite aunt to breast cancer, I am all too familiar with the cost of ignoring this vital part of our health care. We applaud Pink Hope's mission of raising awareness about breast and ovarian health in a way that past generations of women could never imagine. Being afraid to get checked and hoping "it will just sort itself out" is not an option. We all need to be vigilant and proactive about our health, not just for ourselves, but for our mothers, sisters, daughters and the next generation of women to come."
Treat yourself or buy as a gift, and know that you're supporting women around Australia.
Visit our Murchison-Hume sale event to support Pink Hope.