Colour we love: Green with envy
One of the colours we can't get enough of for Autumn and Winter here at T&W is green - from beautiful forest shades to tones of eucalypt and sage. How do I introduce these natural, cool-weather hues into my home you ask? We've curated a gallery of images to inspire you to incorporate green into your interiors - from soft furnishings to amazing tiled walls. Shop our latest green-toned edit here ›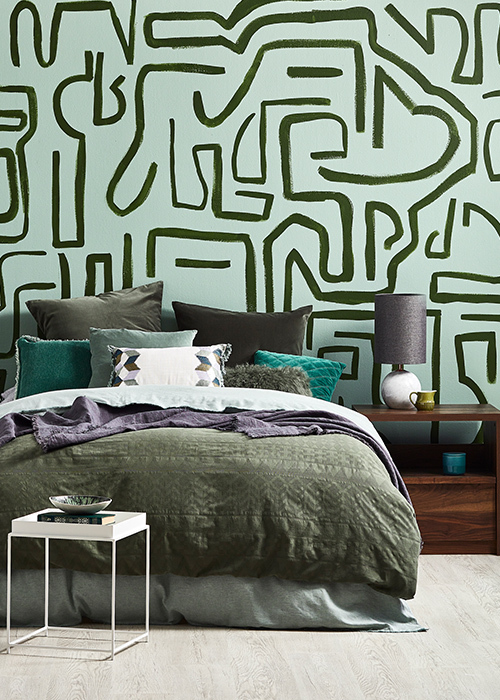 We had fun creating this look in the Temple & Webster studio with this handpainted statement wall and bedding in tones of green to match. Temple & Webster - Styling Allira Bell, Photography Denise Braki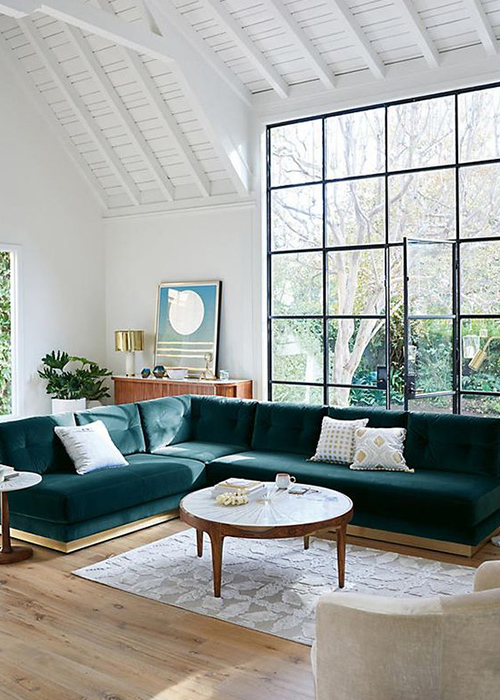 Velvet furniture is here in a big way this winter - why not try a green velvet sofa or armchair on for size? Image via Anthropologie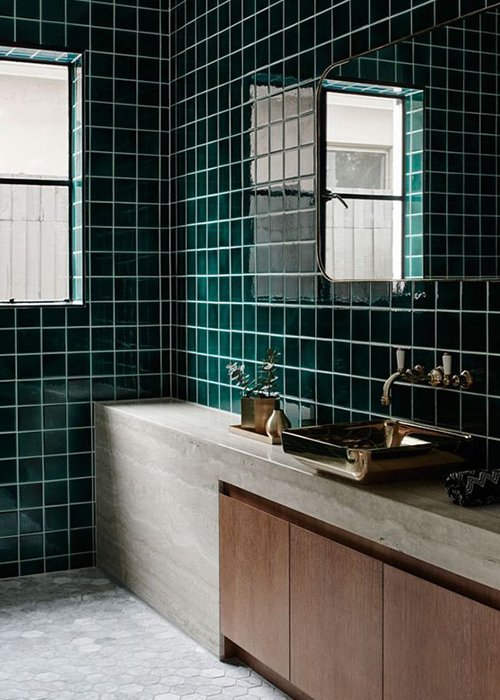 Floor-to-ceiling green tiles give this stunning bathroom a cosy, moody and enveloping feel. Brighton, Melbourne home - Image via Design Addicts.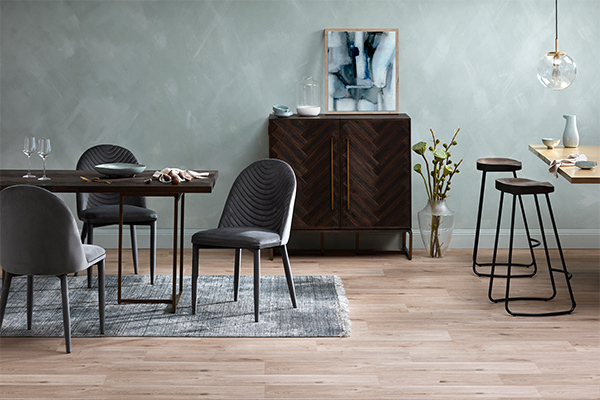 Forest greens not your game? Paler shades of teal and eucalypt are just as on-trend this winter season. Try adding them in one area of your room (like we've done on the wall) and keep other elements neutral in colour. Temple & Webster - Styling Allira Bell, Photography Denise Braki.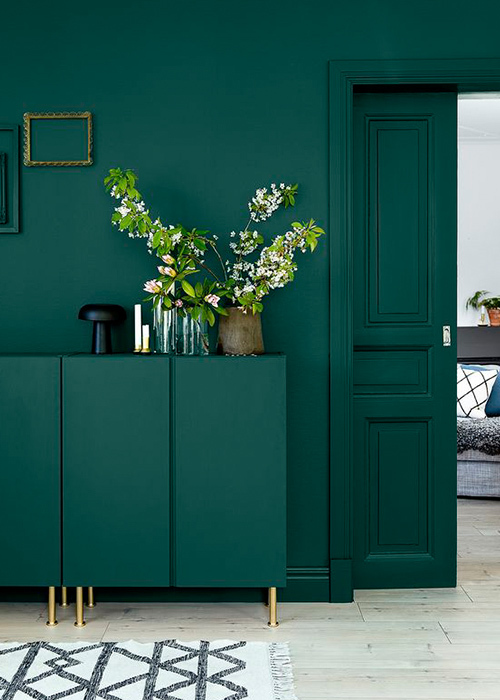 If you love the idea of introducing shades of green but only have a small space to work with, try painting walls, doors and furniture pieces in the same shade for a statement which receeds and makes your space look larger. Image via Fixa & Dona.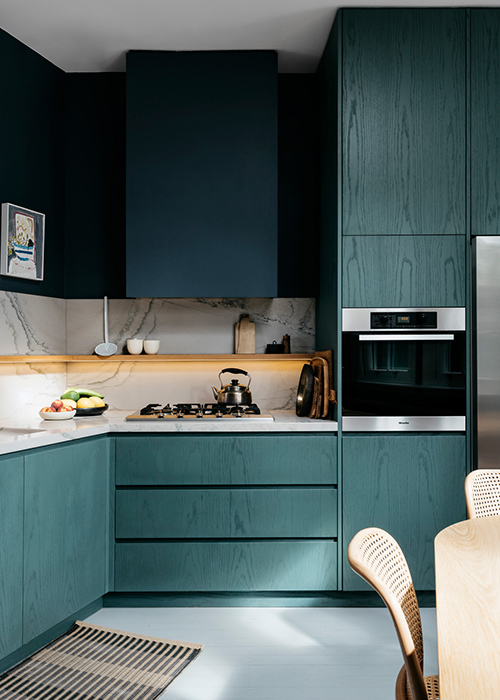 For the brave, a forest green kitchen makes a striking statement. Kitchen by SJB Sydney, Image via Yellowtrace.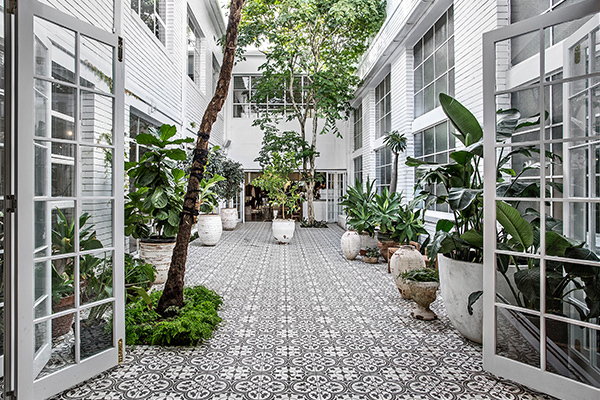 Greenery doesn't just have to be introduced with furniture - plants on mass can make a huge impact. La Porte Space, Sydney.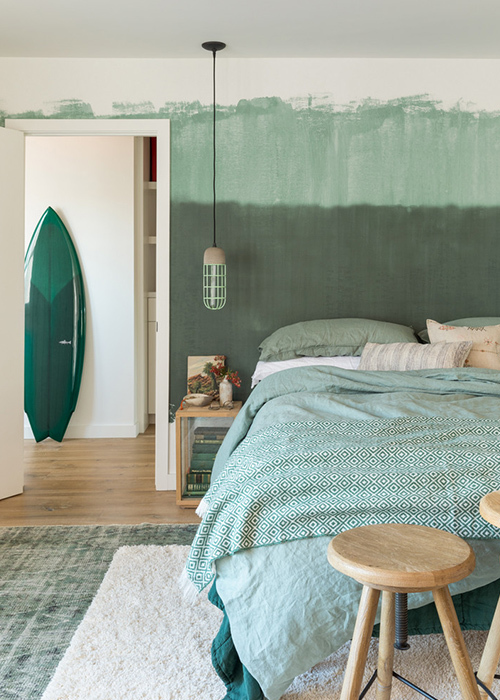 We love this amazing wallpaper in a handpainted finish, mixed with teal bedding and a green surfboard for a totally different take on incorporating green. Home of designer Raili Clasen via Domino Mag, Photo by Lisa Romerein.