We are so excited to announce the launch of our brand new paint range – Colour by Temple & Webster! The bespoke, premium-quality range includes 20 stunning colours to suit any interior. Each colour is designed to work seamlessly with the others, so the range makes it easy to create the perfect palette - find out more and browse the colours here. To help you get started on your next project, Commercial Director and colour guru Lucy Sutherland answers her most commonly-asked paint questions to help you nail your next painting project.
Where do I start when choosing a colour for my room?
Choosing a paint colour is your most important decision when decorating. First, look at the aspect of your room and whether it is full of natural light, or in need of some warmth. This will determine the best type of colour to use. As a rule of thumb, use warm-toned colours in rooms that feel too dark and cool and cool-toned colours in warm, light-filled spaces that need to be made a little more neutral.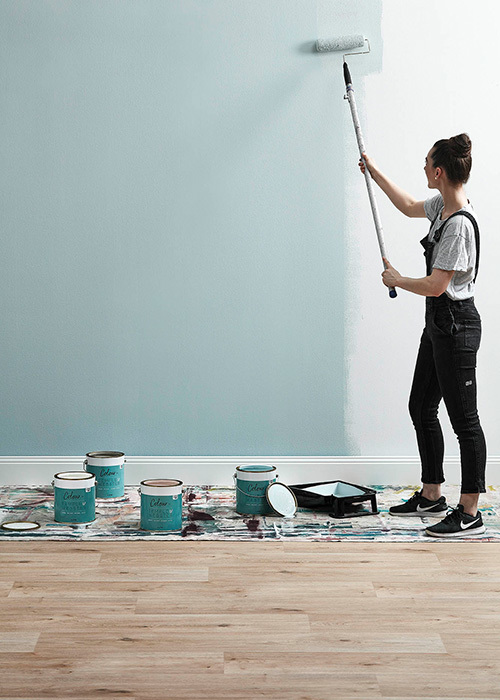 How do I tell the difference between a warm and cool colour?
The colour wheel is a really great tool to help you choose the right colours for your room, it's easy to find one on the internet and it will show you the difference between warm and cool colours. Warm colours include reds, oranges and red-toned violets. Cool colours include blue, green and blue-toned violets. Every colour (except for an untinted white) has either warm or cool undertones so looking at a colour wheel is a great way to help you differentiate shades and decide on the best fit when you shop for paint colours.
How do you put together a colour scheme?
A colour scheme is simply a collection of colours used in a space. An easy way to put together a paint colour scheme is to use your colour wheel as a guide. Here's a few simple schemes to try:
Monochromatic – A monochromatic scheme uses various tones of the same colour. For example, a room with a grey scheme may have an almost white-grey on the ceiling, a mid-toned grey on the walls and a darker grey for the trim. Using this scheme is a great way to create harmony in a space.
Analogous – An analogous scheme uses 2-3 colours that sit beside each other on the colour wheel, like green, blue and violet. The key is to choose one main colour and use the others as accents, rather than applying them to your space in equal measure.
Complementary – A complementary colour scheme uses colours that sit opposite each other on the wheel, like blue and orange - often where one colour is used on walls or bigger furnishings, and the other is used as an accent or in accessories.


What's the best way to test a paint colour?
It is important to test out any paint colour before using it on your walls. Decide on the colour or colours you want to test and get a sample pot. We offer sample sets of 5 different shades in our Colour by T&W range, so this is a great way to compare colours if you're undecided. Paint a large sample onto paper and hang it on the wall in the room you are painting to see what it will look like at different times of the day. Testing your colour on paper rather than directly on the wall is important because the existing wall colour can impact what the sample colour looks like when tested over the top, especially if you're covering a brighter or darker shade.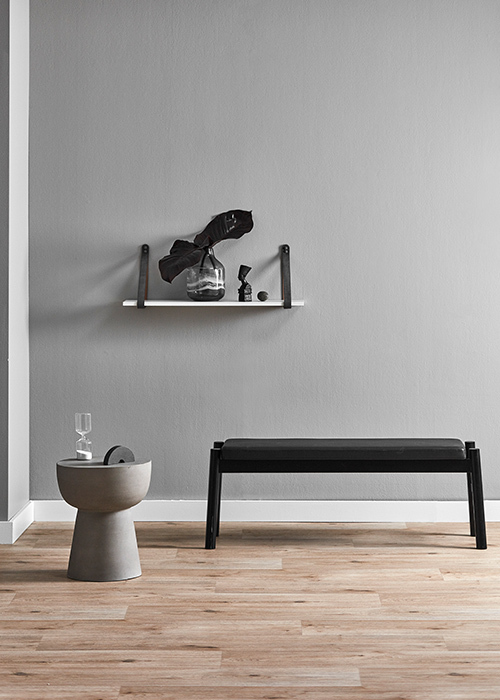 What's the difference between semi-gloss and low-sheen finishes and where should each be used?
Semi-gloss paint has a more reflective finish than a low-sheen paint, which looks softer and less reflective. A low-sheen paint is best used for walls because it has a small amount of gloss in it (so it's not completely matte) which helps to hide any imperfections and 'soften' the wall or surface without it looking glossy. The low-sheen finish in our Colour by T&W paint range is great for walls as it's very hardwearing so any marks or spills can be wiped away with ease. A semi-gloss paint is your go-to finish for trims and doors. It has a much glossier finish, which helps 'frame' your wall colour when used on trim, windowsills and doors and also makes these features of the room extra resilient to scuffs and scratches.
Check out our paint range now
›