Her unique artistic style and lashings of vibrant colour have made Anna Blatman's pieces instantly recognisable, but there's more to this household name beneath the canvas. For the past 28 years, Anna has been painting the subjects she loves and passing on her artistic knowledge and passion to younger generations, inspiring others to enjoy their individual creative processes and make something their own.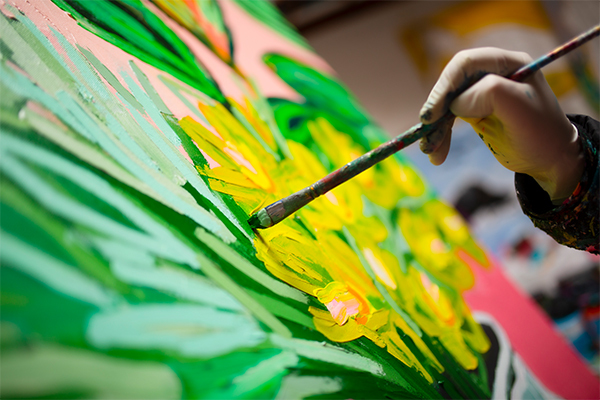 Describe your artistic process.
I start by finding scenes or vases of flowers that I love and then block them in shapes and dark tones. More than once, I've started one way and finished in the opposite direction. I often tell students to stay open-minded and not lock themselves into how they think it should end. The process is the fun part. It's frustrating, but it's so much fun to mix colours and continually change my mind. The talent is knowing when to put the brushes down.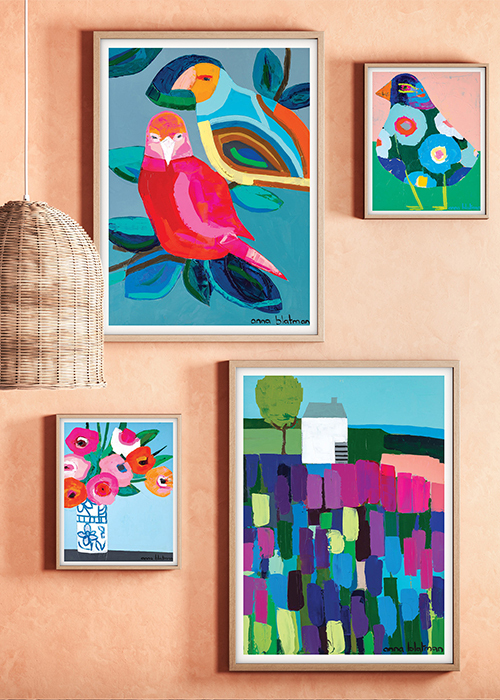 Who are you influenced by?
My influences are all the impressionists. Van Gogh, Cézanne and Toulouse Lautrec are my favourites. In second place, Andy Warhol and Mark Rothko for their talent with colour combinations. I love when artists take something normal and make it their own.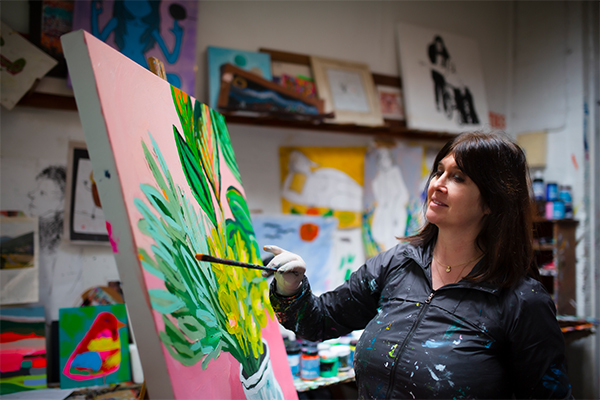 What are you most proud of?
I'm most proud of the way that I have developed my style and business over the years. I have painted through every trauma and triumph, and the brushes and paints have been my old friends these past 28 years. It took me many years to accept that how I painted was an extension of myself. I admired other artists and wished for their talents, but in the end, I found that I had something to contribute. I receive photos from adults and children from the four corners of the globe proudly showing me how they have taken a painting of mine and made it their own. It inspires me to keep going each day.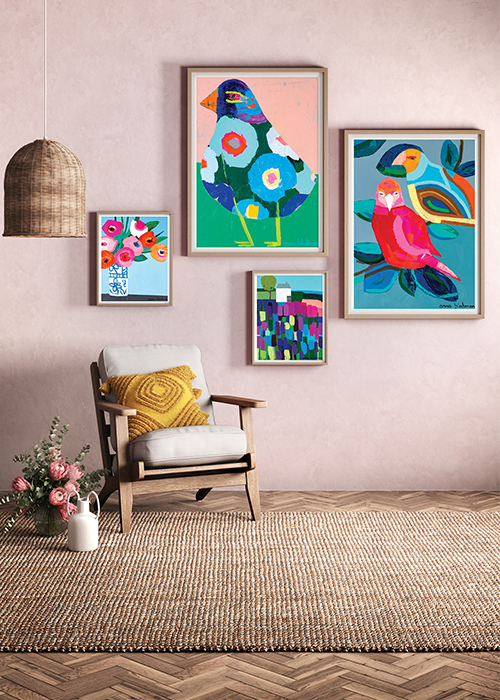 What has work been like for you during COVID?
I was very grateful to be able to still paint during COVID. Tucked away in my studio, I painted for hours. In this technological age, artists can run their businesses online quite easily and a few galleries I supplied were still open elsewhere, while Victoria was closed. There was the odd click and collect from locals and I slid works out of my front door to waiting couriers. I was blessed and grateful for that period and it broke my heart to see so many others who couldn't work.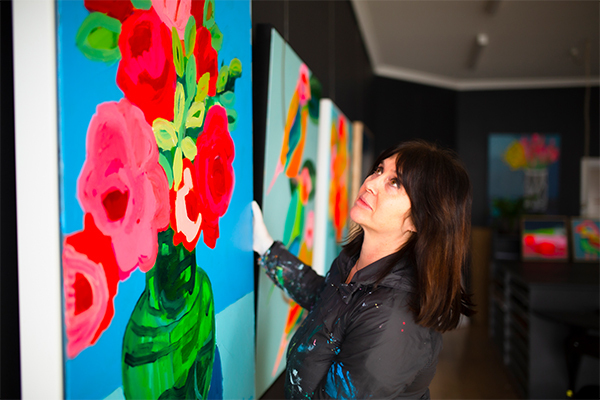 Why is it important for you to support Australian business?
It's imperative to support Aussie business and especially now. I only shop locally and go to the same three stores each run by families that have been in my area for over 30 years. I'm so proud that my prints are all created in Melbourne, about half an hour from my house. I'm forever grateful that Artist Lane introduced me to the awesome team at Temple and Webster, where my style has flourished.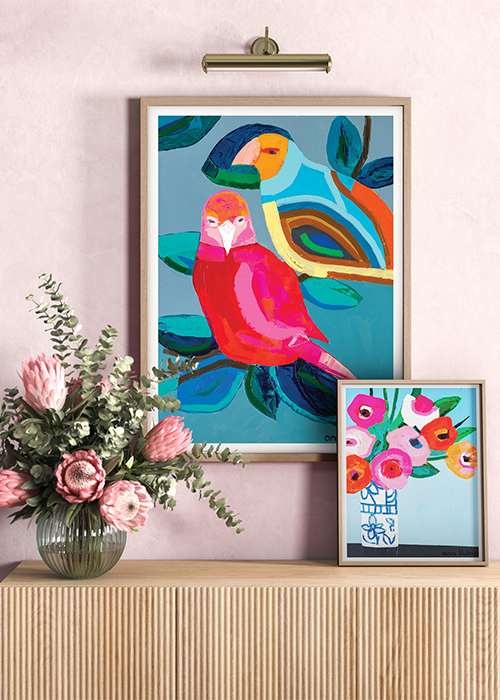 Tell us about teaching young artists.
I always start by telling them that they have something wonderful inside them and that what they are about to work on is truly theirs, individual to only them. I explain that there is no right or wrong in the art world and to let their imaginations go wild. They respond so well when you take away the pressure.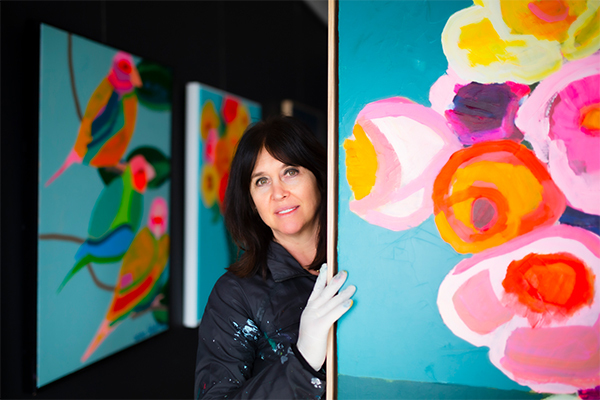 What do you envision for your future?
I see myself continuing to paint for the gallery and the stores I sell to, and to one day, open my art school officially.
Shop our range of Anna Blatman wall art now.