Bedside tables
shouldn't be just dumping grounds for unread books and random objects. In many ways, this bedroom essential is the most important piece of furniture for getting you in the zone for a restful night's sleep. Whether you love the minimalist or eclectic look, we've got styling tips to make the most of your bedside table.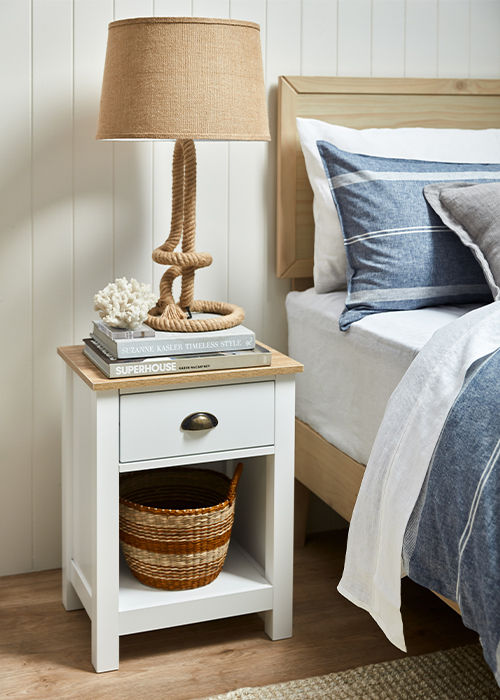 Choose a bedside lamp
Perhaps you're a before-bed-bookworm or maybe you just need a light source that's closer to reach without having to get out of bed. Either way, our large range of
bedside lamps
allows you to easily find a style that suits your needs and goes with your space. Be sure to consider the size of the table lamp so that it's in proportion to your bedside table and doesn't overwhelm it or get lost among everything else.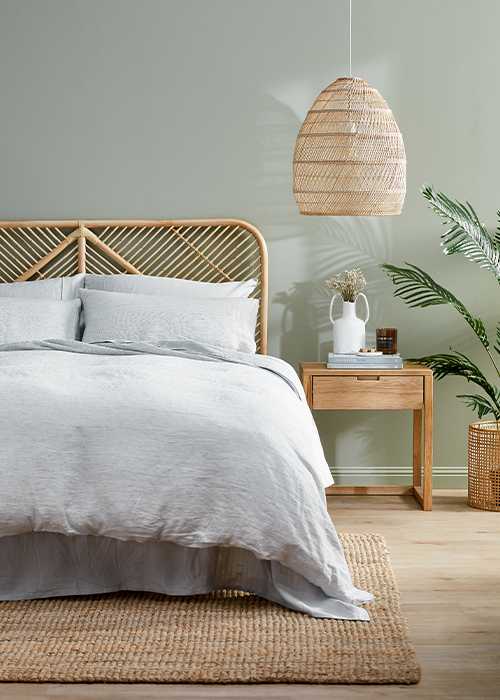 If you don't want to lose precious surface space to a
night light table lamp
, you can complement your bedside table with a
wall sconce
,
floor lamp
or
pendant light
instead.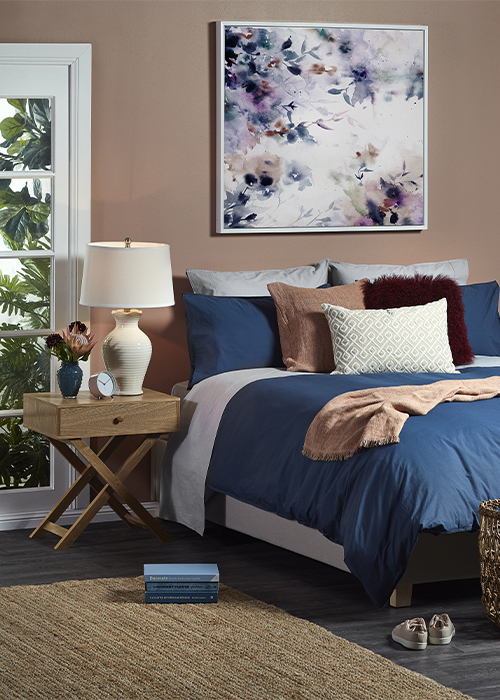 Clear away cords and electronics
Minimise distractions and clutter by getting rid of unsightly cords and charging docs from your bedside. By relegating technology to a dresser, or by keeping them in a different room entirely, you can focus on winding down and switching off before bed. If you do choose to keep them, ensure cords hang down the back, between the wall and the bedside table. Alternatively, consider a more stylish
docking station
which can double as decor.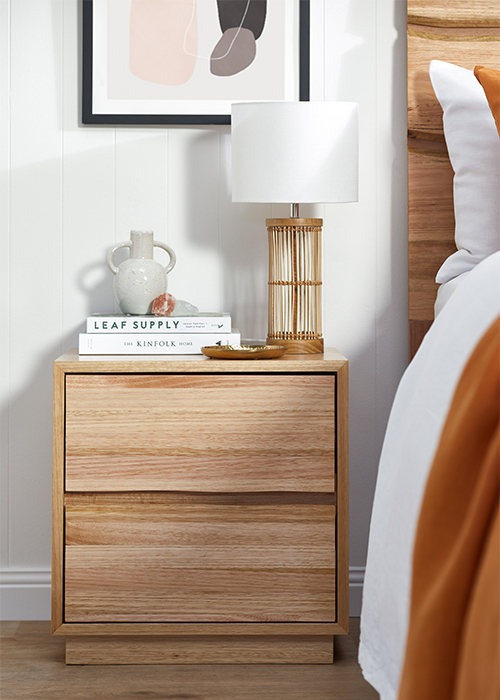 Collate small items
Use a small
decorative bowl or tray
to organise all loose items, such as glasses, jewellery and
hand cream
. A beautiful tray is also the perfect place to arrange a water station, with a
glass
and a
water bottle
,
jug
or stylish
decanter
. By grouping these items, you create clean segments.
​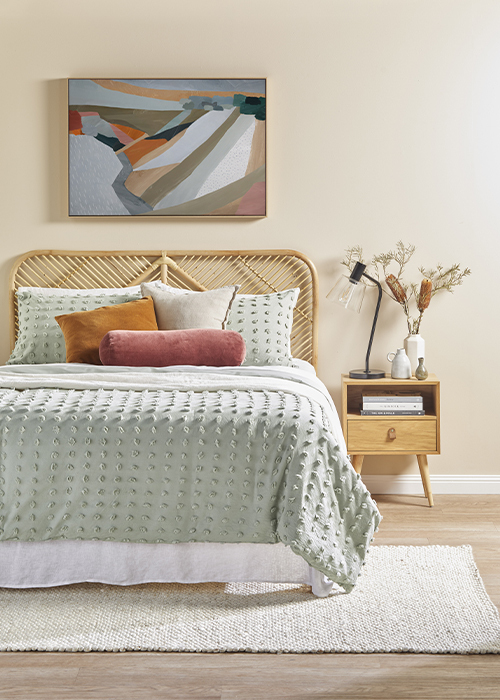 Add a touch of serenity
Incorporating greenery with a
faux plant
or maximizing the zen vibes with a
candle or diffuser
will cultivate a relaxing environment. You can also show your personality with a small framed
artwork
and a stack of your favourite books.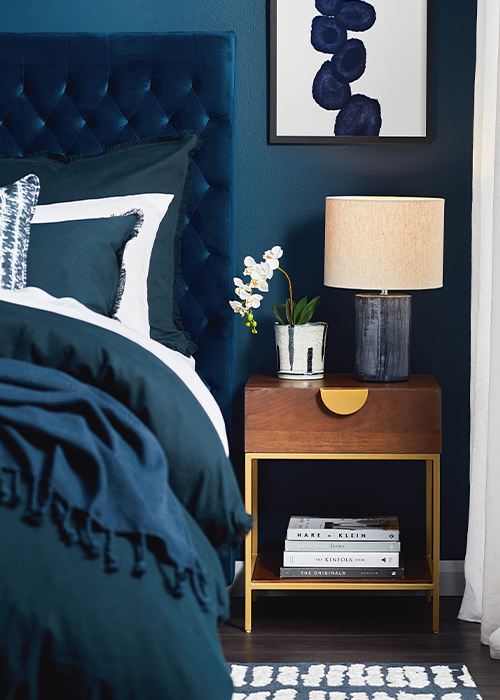 Style in vignettes
Now that you've got your essential items, it's time to arrange them. You can take a grid approach for a square bedside table, or a triangle approach for round tables. Pick your points and create styled moments, remembering the rule of three which works for items of varying heights and a stack of books. You can also layer items from the back of the bedside to the front, which work particularly well for small pieces of art.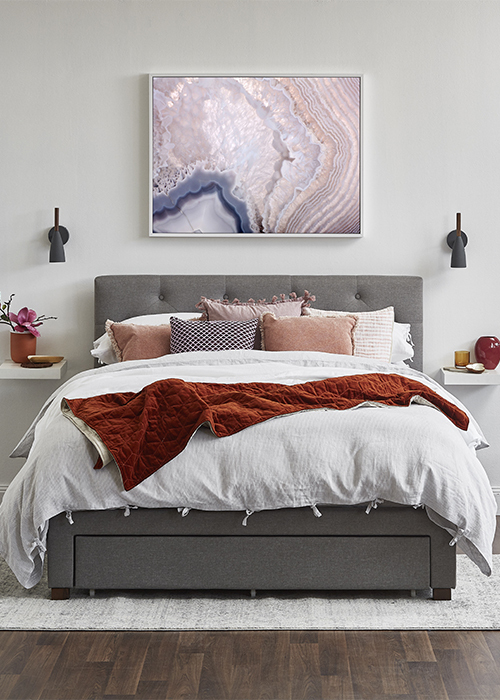 Alternative bedside options
If you're not one to stick to the traditional, consider something other than a bedside table. A
floating shelf
,
bar cart
,
ottoman
or
accent stool
work just as well for adding surface space to your bedside and can be styled just as easily.