Australia is home to some beautiful creatures, big and small, though arguably the most beautiful of the bunch are our native birds, so it makes sense that they have their own celebratory week. In the early 1900s, the Royal Australasian Ornithologists Union declared October 28 'Bird Day'. Now, a whole week is organised and promoted by BirdLife Australia to encourage Australians to take part in bird conservation efforts. Celebrate
National Bird Week
this year from October 19 to October 25, and be a part of history.
Get involved in the
Aussie Backyard Bird Count
to see just how many native species live near you, while contributing to a vital national database to check in on the wellbeing of our feathery friends. Last year saw the following results for the national bird count:
Top 10 Birds Counted Australia Wide in 2019
1. Rainbow lorikeet
2. Noisy miner
3. Australian magpie
4. Sulphur-crested cockatoo
5. Galah
6. House sparrow
7. Silver gull
8. Common myna
9. Welcome swallow
10. Australian white ibis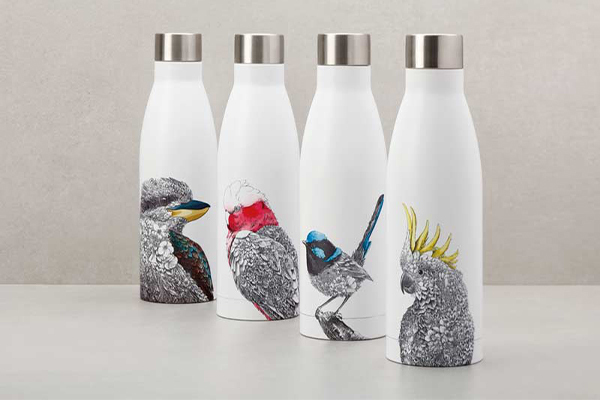 Bring the birds to you
Give your backyard a bird-friendly makeover and watch them come flocking. There's no better way to incorporate style and practicality than with a
sculptural stone birdbath
. Nestle it in among the foliage for a bird oasis, paired with a
hanging glass bird feeder
to keep them coming back. And don't forget a
garden bench
, so you can hang out with your beaked pals in comfort.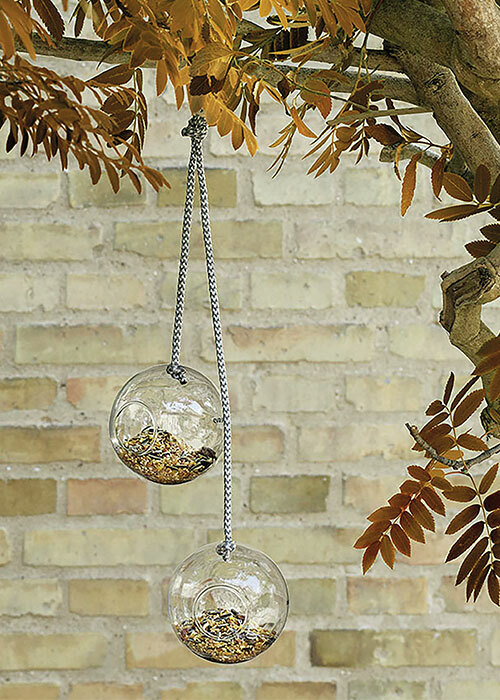 Bird decor from the window to the wall
Why settle for fleeting glimpses outside when you can show off all that fabulous plumage on your walls? Display their majesty with
wildlife wall art
to suit any space or try some
bird wall stickers
for the kids' rooms. Go even more subtle and make checking the time a bit of fun with a
tropical bird wall clock
.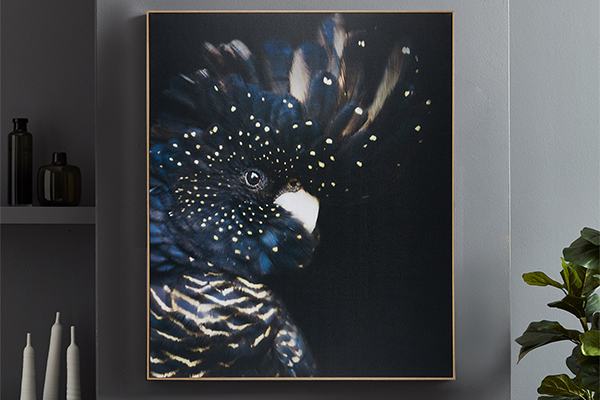 Bird servingware
Show off these majestic flyers around the dining room table with beautiful and functional statement pieces. Serve up seasonal beverages in a
glass cockatoo carafe
that will be the talking point of any table, or display delectable goodies around a
bird and tree cake stand
.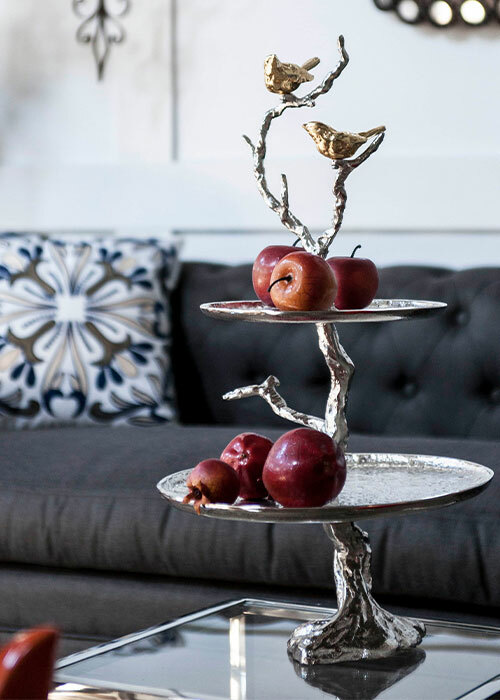 Incorporate your Australian pride with dining sets designed to showcase our native fauna from Maxwell & Williams, in their
Marini Ferlazzo
and
Pete Cromer
collections, as well as their
Birds of Australia
range.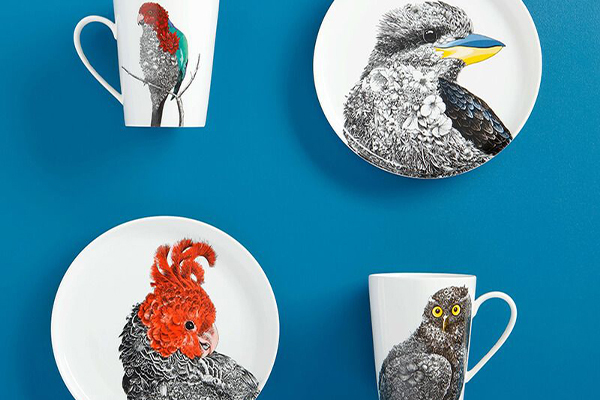 Shop our Australian bird decor now.