Waffle Day may be mostly celebrated in Sweden and Denmark, but that doesn't mean we can't get in on the fun! Interestingly, waffles date back to ancient Greece when they took on the guise of modest communion wafers cooked between hot metal plates. It was only around the late 14th century when waffle irons became used and more elaborate ingredients such as spices and honey were added to the batter. Some credit the French for this innovation, others the Dutch. Either way, no one can argue that the grid pattern is ingenious in terms of less batter required, but also in how it adds extra golden crunch.
Shop our
waffle makers
and give these sweet and savoury waffle recipes a whirl.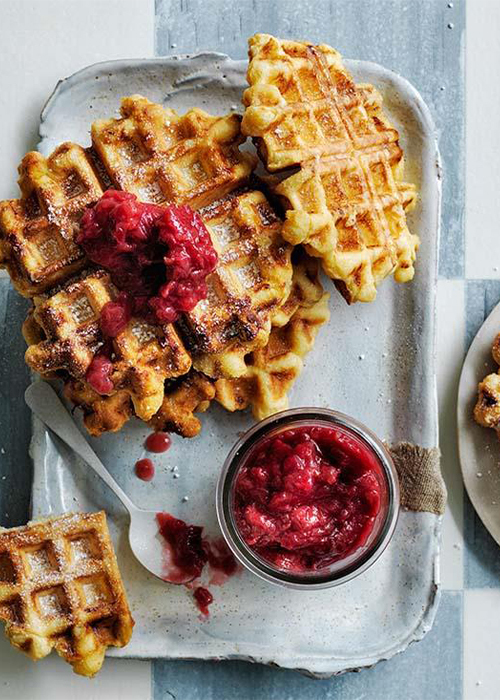 Image via Australian Gourmet Traveller
Sweet waffles
If you like your waffles doughy and thick with a crisp outside and fluffy inside, then Belgian
Liège-style waffles
(pictured above) are for you. While you can serve these loaded with maple syrup and fruit, they're equally delicious sprinkled with pearl sugar and eaten with your hands as they're meant to be consumed on the streets of Belgium. In contrast, if you're more a thin and crispy kind of waffle-eater, then you'll want to take the Swedish route with
frasvåfflor
.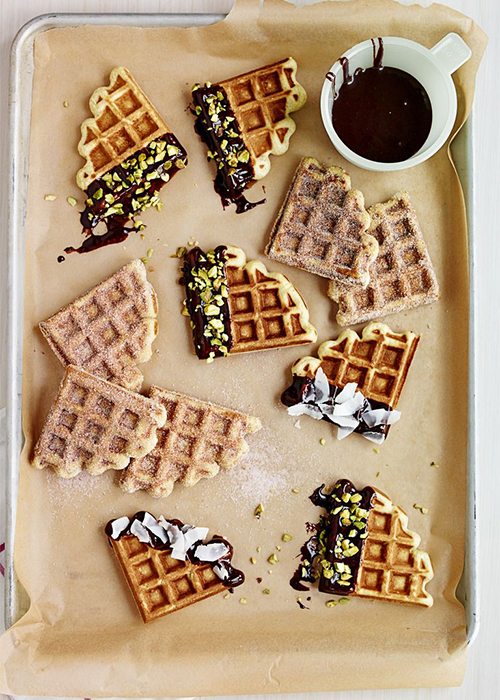 Image via Good Housekeeping
Ready to take waffles to the next level? Enter
wonuts
(above), which call for waffles to be given the doughnut treatment with cinnamon sugar and chocolate glaze. Alternatively, try
banoffle ice cream sandwiches
featuring chocolate-dipped cookie dough waffles encasing discs of banoffee cheesecake.
Savoury waffles
Experiment with your waffle batter and waffle maker, and try these deliciously creative savoury ideas. Keep it simple with
savoury waffles with cheddar and chives
for brekky, or get a bit fancier with
haloumi and zucchini waffles with smoked salmon and eggs
(pictured below).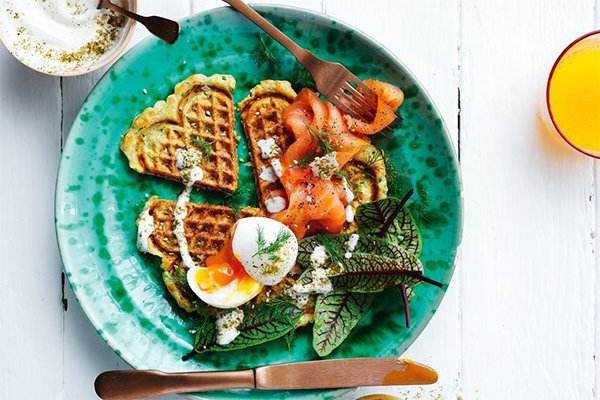 Image via delicious.com.au
Swap out flour and keep gluten-free eaters happy with
mashed potato waffles
(below) which can be topped with all manner of things for any time of day. These take a little longer to cook than regular batter waffles and to keep them intact, avoid checking them before they're ready.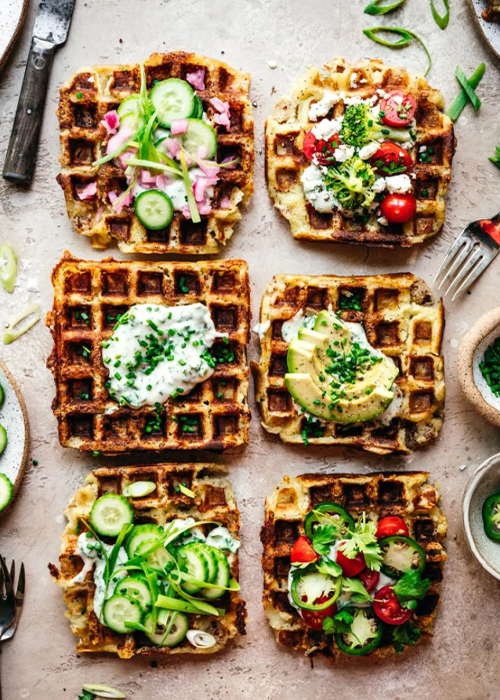 ​Image via crowdedkitchen.com
Want to make a meal of it? Go full Texan for lunch or dinner with
taco cornbread waffles
or
spicy cornmeal waffles with popcorn chicken, honey and hot sauce
(pictured below).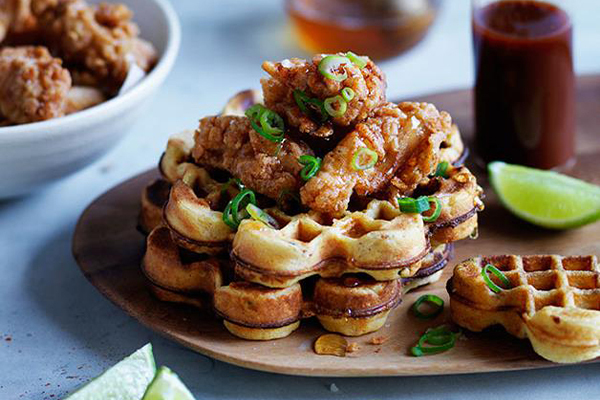 Image via Australian Gourmet Traveller