Pendant lights can be a fantastic way to elevate the look of your home and to inject personality and style. More importantly, they're also very practical, fulfilling different lighting needs and demarcating distinct zones within your home. Entryways and hallways are often the go-to space for a pendant, but you could arguably have pendant lights for every room of your house. Here, we share ideas for pendant lights for four spaces including the living room, dining area, kitchen and bedroom, including recommendations on the best hanging heights for each space.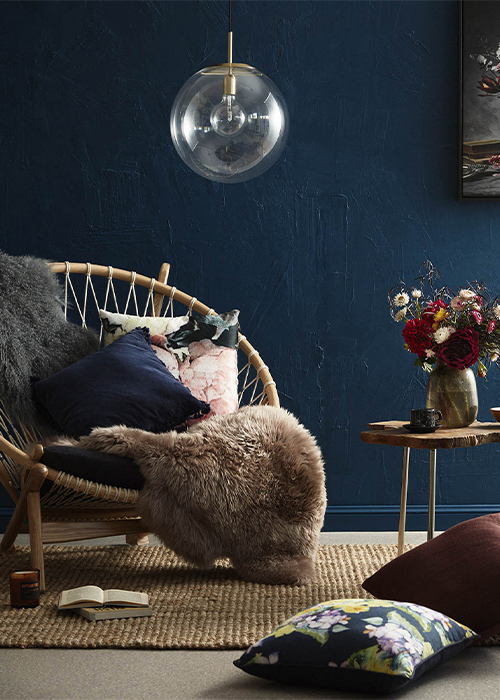 1. Pendant lights for the living room
​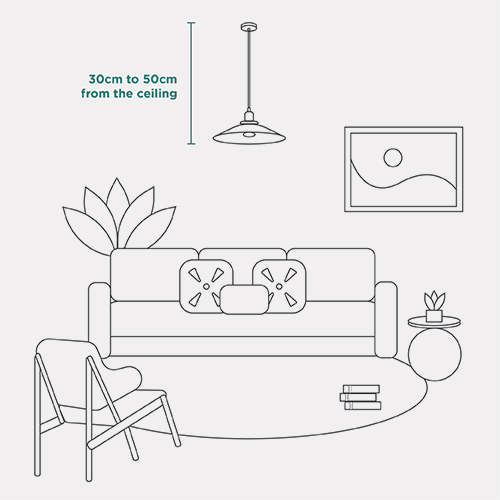 Pendant lights are fantastic for creating a focal point to a living room and can help ground furniture particularly when there are high ceilings. To make your pendant lights more of a feature, try clustering several of them together. For a dramatic look, group an odd number of pendant lights close together at different heights or, for a more classic look, hang them evenly spaced apart at the same height. Use a family of pendants in different shapes, or the same pendant in different sizes or colours to tie the look together. It's also worth lowering the wattage of each globe if you're clustering pendant lights to avoid excessive brightness. To create a cosy reading nook, you could hang a single pendant in the corner of your living room.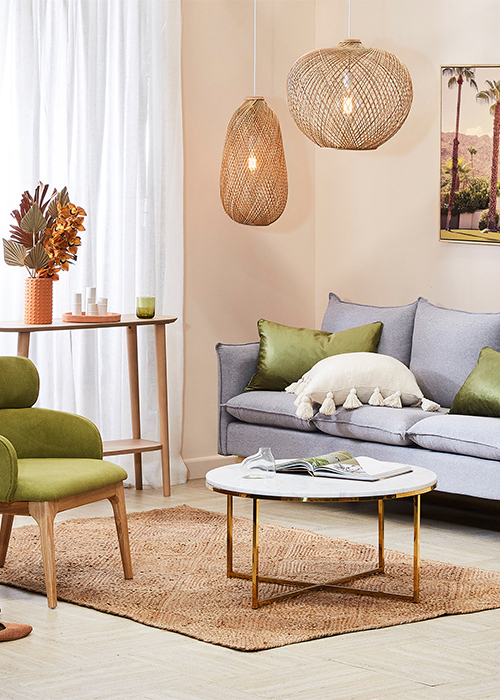 2. Pendant lights for the dining area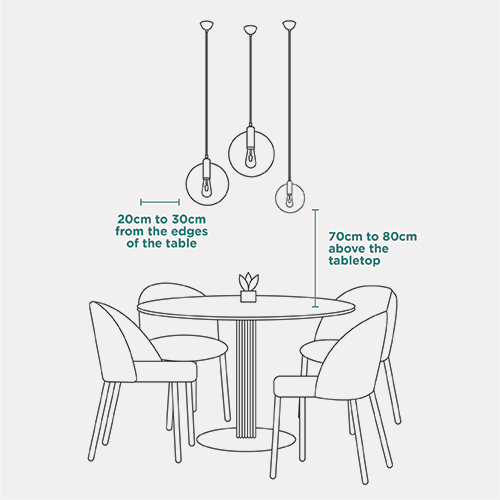 Dining areas are also popular spots for pendant lights as they instantly create an intimate setting and help to define the zone which is especially helpful in vast open-plan spaces. Clustering pendants in the same way as described for the living room can also be applied to the dining area.
When shopping around for pendant lights, try and incorporate similar aesthetics and colours as the ones already within your space. For a bold look, you could match the colour of your pendant lights with the colour of your dining chairs. If you have a relatively plain dining setting, try a fabric or textured pendant such as a rattan pendant light.
It's also worth considering having dimmers installed so that you can enjoy both bright and ambient light, and have the option of brighter light for family mealtimes, as well as a more relaxing ambient light for after-dinner drinks.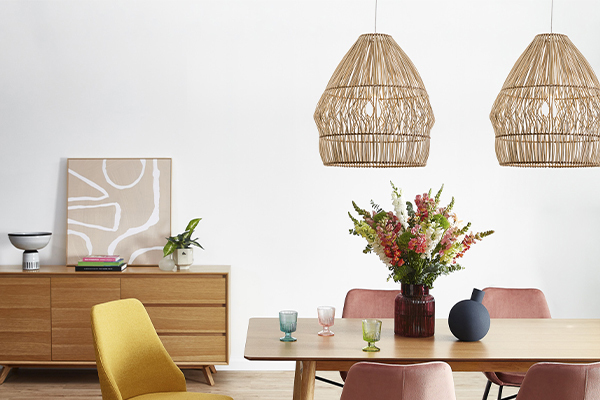 3. Pendant lights for the kitchen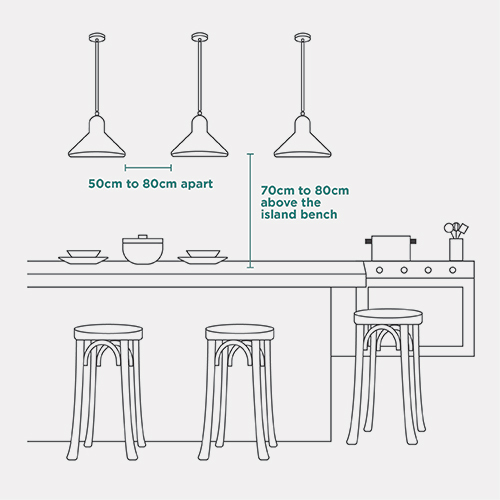 ​When choosing a pendant light for kitchen islands or bench tops, consider the light that's already available to you and let your pendants fill in the gaps. For example, if you have plenty of natural light during the day and ceiling lights that provide ample task lighting at night, you may only need to rely on pendants for aesthetics and ambient light. However, if your kitchen pendants will act as your main task lighting, choose styles that direct the light straight down onto your work surface. It's best to evenly space kitchen pendants so they distribute light evenly.
Don't forget to also consider the size of your kitchen area. How high are the ceilings, how wide is the space? If the pendant light is too small, it will get lost. Conversely, if it's too big, the space will look cluttered. Try making cardboard cutouts of the pendant shapes and sizes that you like, then hold them up in the space to get an idea of what works best before you buy.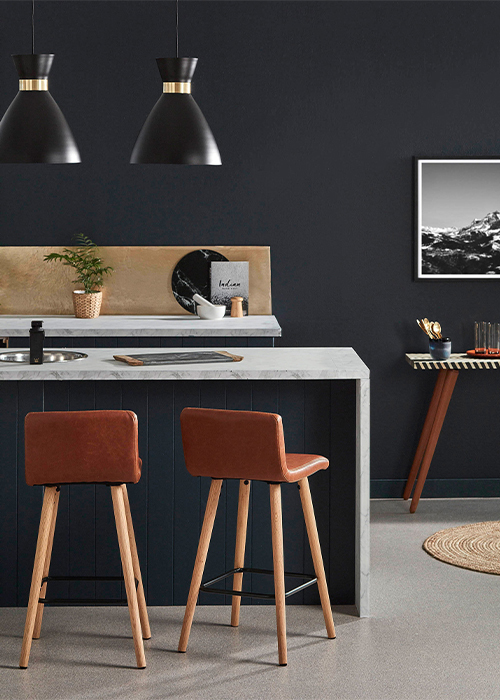 4. Pendant lights for the bedroom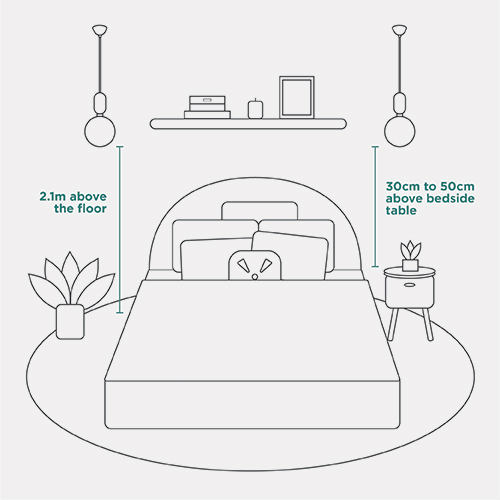 Pendant lights can work wonderfully as bedside lights in place of table lamps, providing extra space for books and personal items. Ideally, it should sit at roughly the same height as a bedside lamp. When choosing a pendant for your bedside, don't forget to consider light projection. The lower your pendant is hung, the shallower the light projection will be – that is, the less light it will throw. The shape of the pendant also contributes to this - the wider the opening of the pendant, the farther the light will be thrown. If you want the pendant to provide enough light to read by, hang it a little higher, but if you just want the warm, cosy feeling of ambient light, go low.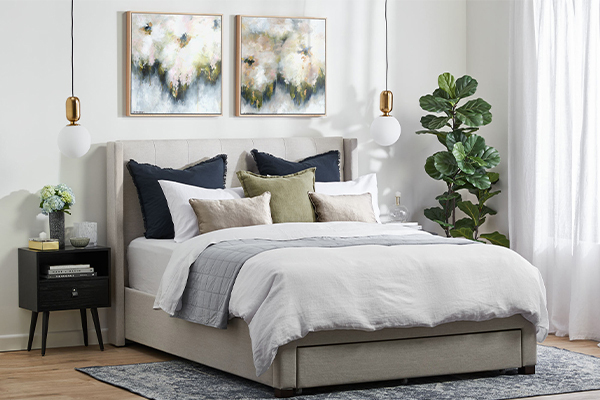 TIP
It's difficult to gauge the height and positioning of the light if you can't see the full context, so when hanging pendant lights, always get your electrician to hold them up so you can stand back to see what they look like. Your electrician will also be across legislation for minimum heights over wet areas to ensure safety.
Shop our range of pendant lights now.