There's nothing more Australian than solving a problem with some garage DIY, and that's exactly how Beccali was born. Meet Rebecca and Ali Hammoud, partners and co-founders of Beccali Furniture. We sat down with them to find out how it all came about and to hear more about their dedication to sustainable practices.
​
How did Beccali start?
It was actually more of a hobby, we didn't set out to start an outdoor furniture business at all. We wanted some outdoor furniture and we realised there wasn't much out there that would withstand the climate, so, Ali, being a carpenter, thought, you know, [making outdoor furniture] doesn't seem hard, and people loved it! They said, why don't you actually try to sell it, so we did that and then we had a lot of enquiries. It started in the garage and we'd put it on the ute and take it to customers ourselves. It just got too busy, so we realised we had to get a warehouse and then we made the decision to start producing it. From there, it grew naturally. At the same time Beccali came about, we started having children. We were like this little team: our kids were growing and Beccali was growing at the same time.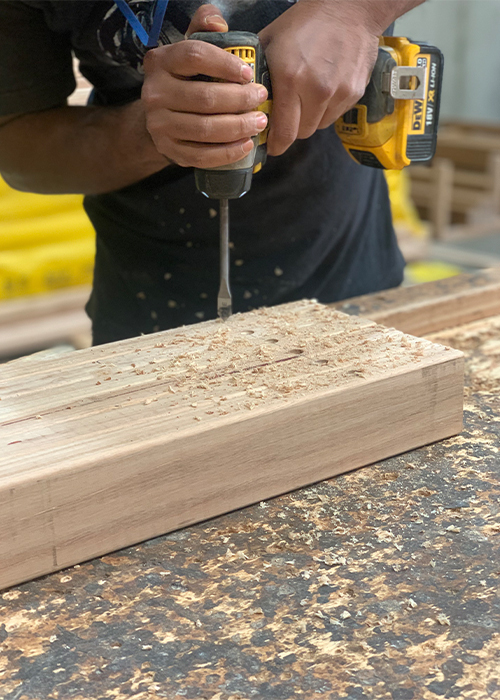 How has Australia inspired your business?
You can't get more Australian than the outdoors really. We have a no-fuss design and a no-fuss approach when it comes to producing the furniture; it's durable and hardwearing, and that just screams Australia. The Australian climate is very harsh so you need furniture that can actually withstand all that onslaught. That's the benefit of using an Australian timber. It's used to this environment and climate.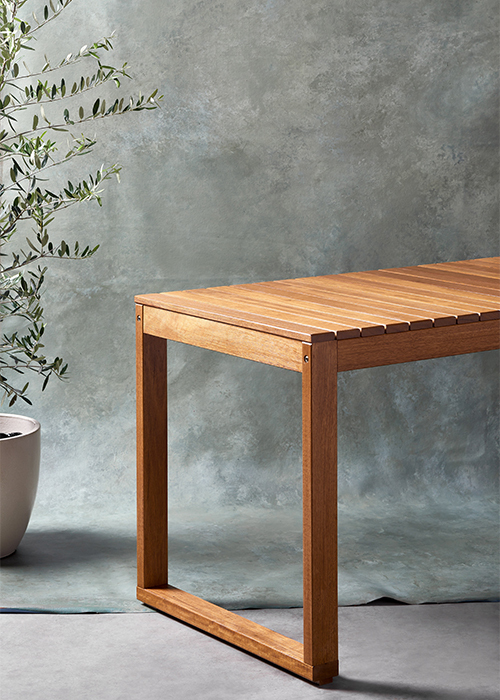 Why do you work specifically with Australian Blackbutt timber?
We've worked with Australian Blackbutt before and think it's a beautiful timber. We knew how it would work outdoors and how it would respond in the harsh Australian climate. It has a 20-year life expectancy and it's easy to work with for a hardwood, so it's a quality timber. It's also sustainable and the suppliers we buy it from comply with the Australian Forestry Standards, now known as Responsible Wood.
There's a sustainable management process when it comes to Responsible Wood, so a lot goes into that. They can't just go chop down trees anywhere, the forests have to have safe waterways, they have to be mindful of the animals as well as any cultural aspects to the land. We make that decision to buy only from the people that produce it that way. We won't get a timber that's not sustainable just because it's cheaper, we always go sustainable.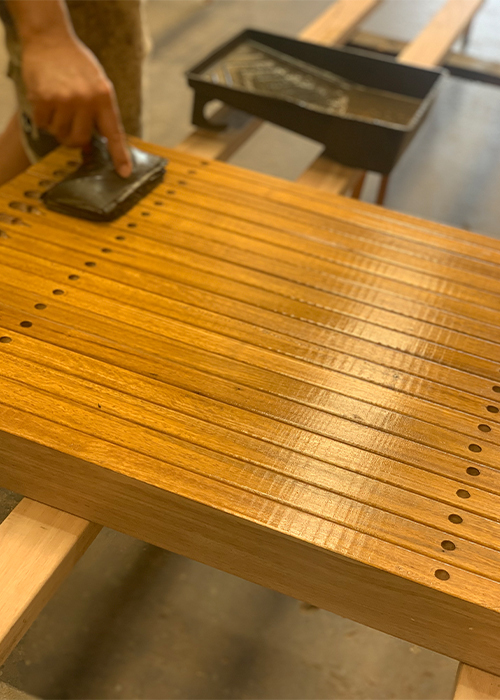 Tell us about your sustainable practices.
There's no waste with the timber at all. All of our offcuts are sent away for firewood, all our sawdust gets used in gardens and compost, and people use the saw shavings for chickens, so everything from that timber is 100% used. Nothing gets thrown out. That's also part of the reason we make everything to order. Australian hardwood timber can be difficult to source at times and we don't like there to be any waste, so we make sure that when we cut it, it's specific for that furniture setting.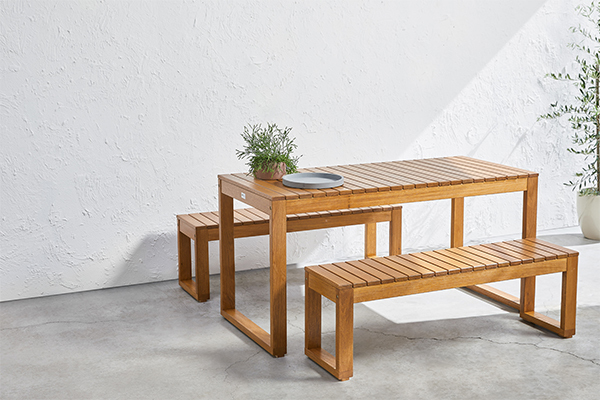 Why else have you adopted a make-to-order model?
We value every customer that comes to us. That individual has chosen us to make their furniture for them so we will in turn make that setting exactly as they want it. Housing all the furniture also creates extra cost. We try to reduce as much cost as we can for customers, so if we make-to-order, we don't have to house as much pre-made furniture.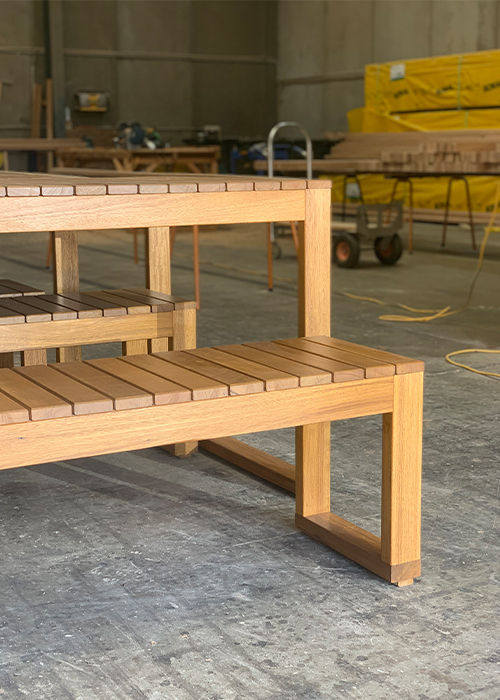 What goes into your design process?
We've always kept a very simple approach when it comes to design. We've gone by the phrase 'less is more' and we don't want to complicate it. We take a lot of feedback from our customers as well. Any designs that come about is based on customers requesting certain designs and when we see that it starts to become a trend, then we consider if it's something we should offer.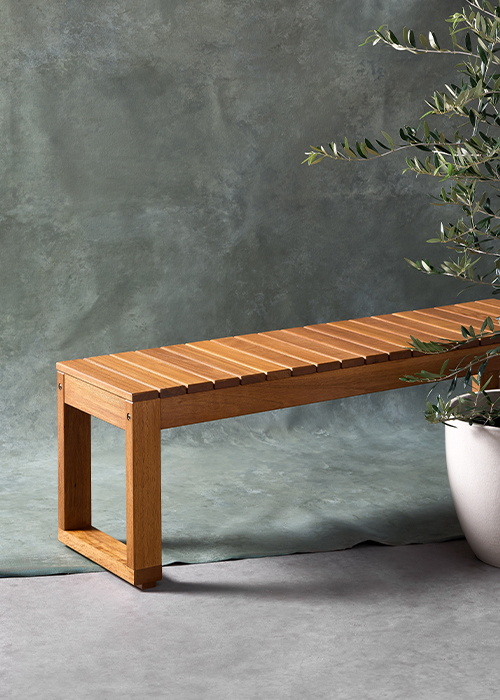 Why is it so important to support Australian business?
When you support Australian business, you're supporting families. Our profits go into sporting activities and our family commitments, so that money goes back into the economy. Also, when you buy Australian-made, it tends to be a higher-quality product as well.
Shop our range of Beccali Furniture.