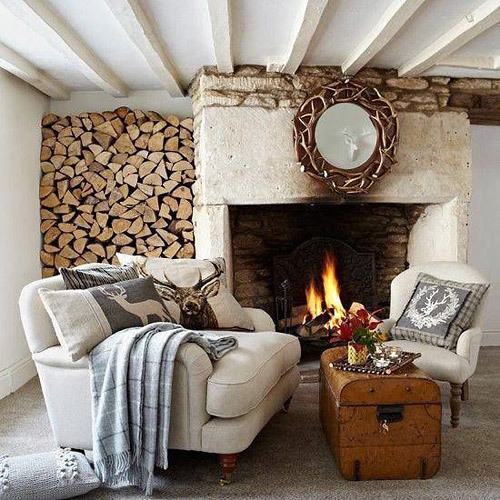 Karen McCartney shares 5 tips for warming up your home this season. Image above by Don Jay for House to Home. Visit our Pinterest board for more ideas.
What is winter if not an excuse for ramping up the comfort factor? Comfort in the things that surround you, comfort food, creating a bed that is extra soft and a cushioned sofa that calls you to relax. I am an advocate of the winter room. The materials tend towards the natural and earthy with tan leather, chunky wool, raw linens and timber creating a tactile palette of stay-at-home charm. So with all that seductive comfort in mind here are a few tips for setting yourself up for the ultimate in hibernation chic.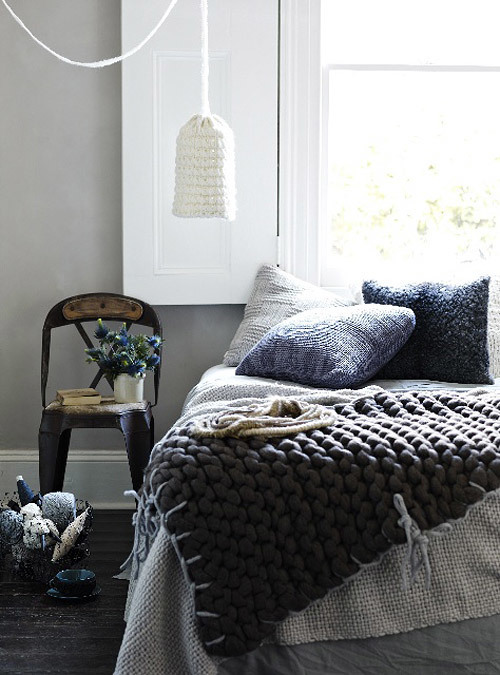 Image featuring a Little Dandelion throw by Jacqui Fink, via The Design Hunter.
The bed
Never underestimate the importance of a bed dressed not only for visual appeal but for sheer, unadulterated comfort.
Bed toppers are finding favour as another layer of warmth between you and the mattress, flannelette sheets are eternally acceptable and how better to finish off the bed than with a grey or camel cashmere blanket (not as expensive as you would think). Just add a hot water bottle – preferably with its own little knitted jacket in fairisle, or cable stitch.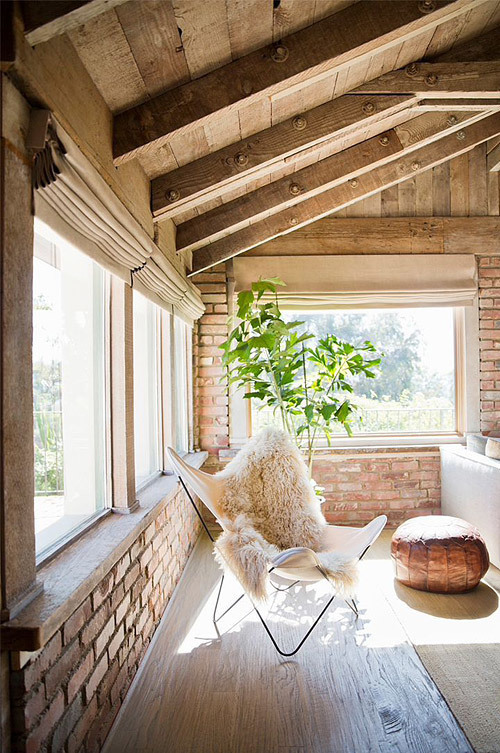 A US home via Domino magazine.
Comfort underfoot
I have had sheepskin rugs beside the bed for many years and still love the sensation of stepping barefoot onto them first thing in the morning. We also use them draped over a chair (just one so as not too feel too Flintstones) and my pick of today's sale event would be a soft tobacco shade.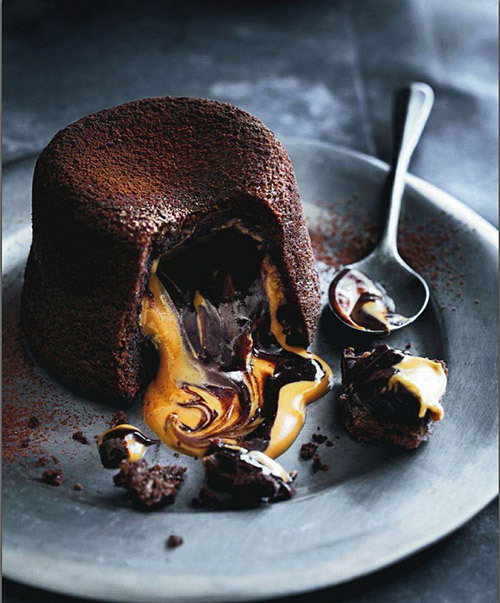 Molten peanut butter & chocolate fondant cake via Donna Hay Magazine.
Cook + Serve
Winter is the time that slow cooking comes into its own and if ever there was an opportunity to invest in quality cookware it is now. Le Creuset, is handsome enough to make the transition from oven to table adding to the ease of cooking without compromising on style. Did I mention chocolate? The colour chocolate, a chocolate pudding, a hot chocolate drink – it all works.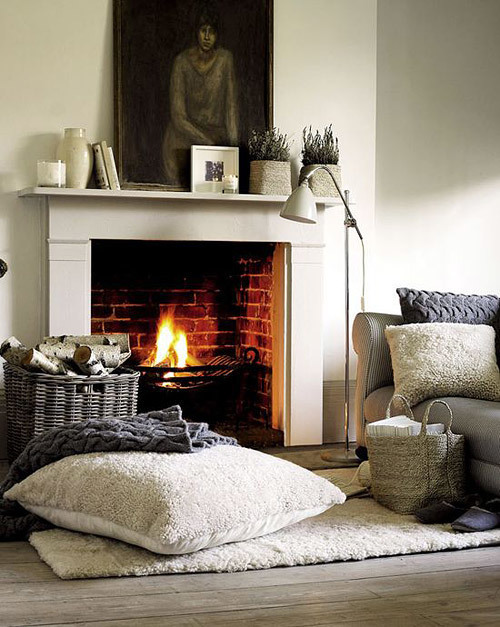 Image via The White Company.
The Flicker of Fire
There is nothing quite like an open fire for creating the ultimate retreat but it is not possible for everyone. Still, the flicker of a flame has the same effect of bringing that elemental feeling in a home. Scented candles create atmosphere and for a flame on a larger scale try an oil burner in a simple modern design.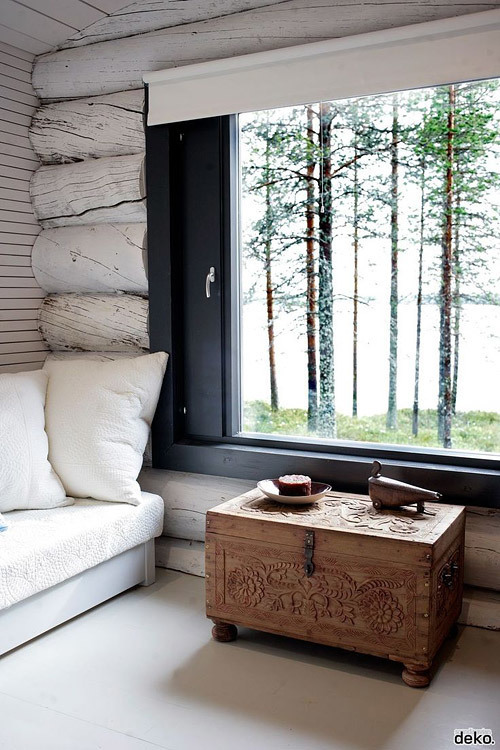 Image via Scandinavian deko.
A Room with a View
There is nothing better than being indoors, with all your creature comforts, and looking out on the chill exterior beyond the window. Perhaps it is the sheer contrast, or gratitude, but it is the best feeling in the world.