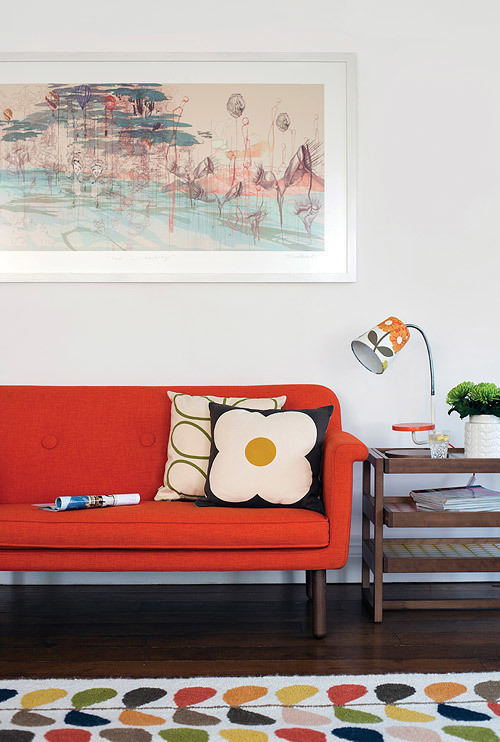 Orla Kiely is a designer hailing from Dublin, who started a successful handbag design business in 1997 and now, sixteen years later, there is no part of the design world that has not received the charming touch of her distinctive aesthetic. Here are 6 reasons to love her look.
1. THE PRINT
Orla says that her career has been 'a journey of pattern and colour'. For her it is all about the print and her leaf pattern and beautifully stylized motifs, whether a pinhole pattern on a leather tote, decorating a kitchen canister or a bold design covering a London bus, are very much her signature.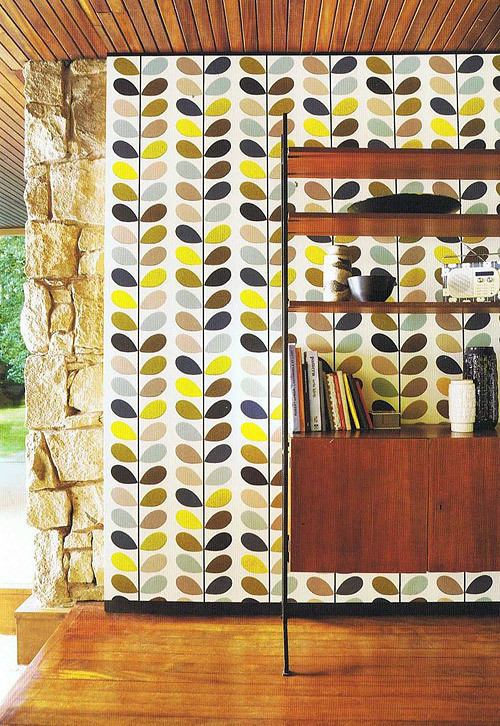 2. OFFBEAT COLOUR
Kiely has developed a colour palette that is very much her own.
Think ochre, a burnt orange, dusty blue, dirty olive alongside the anchor of black. She skilfully combines some or all of these colours in her homewares. For fashion her finely tuned sense of colour plays equally with muted tones or brights depending on the season. Whatever she chooses it is confident and uncompromising.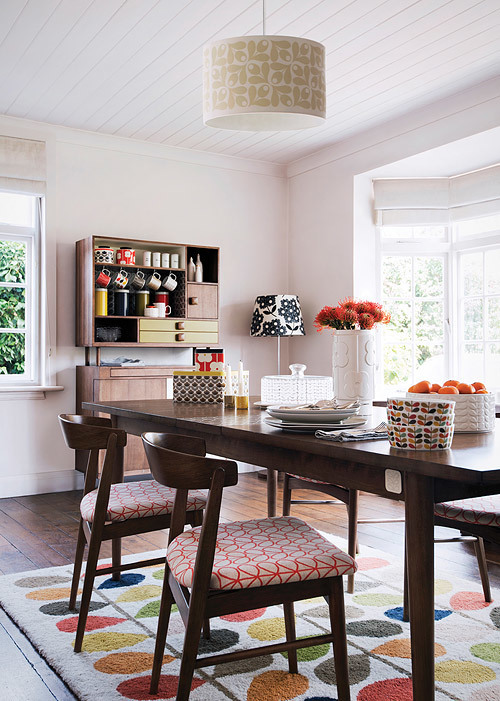 3. CONFIDENT STYLE
The way she decorates a room is inspirational. It is uncluttered but warm, featuring printed wallpaper and mid-century influenced furniture pieces, mixed with printed cushions and characterful woven rugs. The look is seductive and you will be mixing a martini before you can say Mad Men.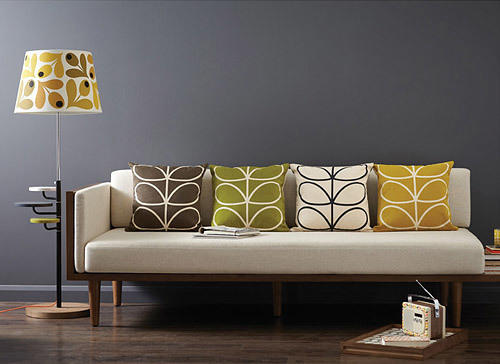 4. QUALITY FIRST
'I have always been inspired by architecture and interiors so the move into furniture and homewares was completely natural', says Orla. The Orla Kiely brand is all about quality as her new furniture range shows. The timbers she chooses, the wools and cottons for coverings all reflect the authenticity of her approach to every aspect of her design business.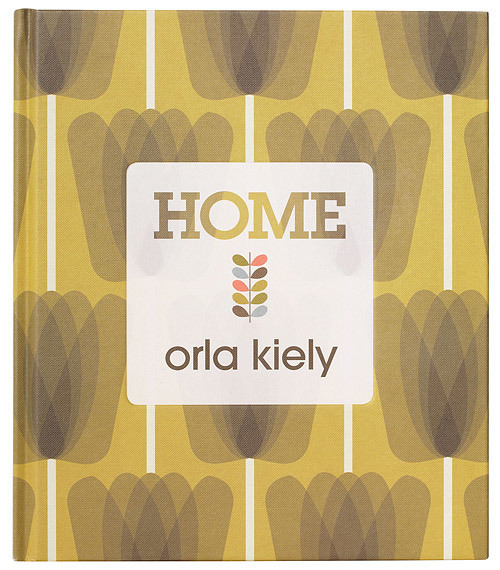 5. BOOKS
Not only do her designs extend to stationery, but she has produced several books showcasing the aesthetic she is passionate about. In her latest book (Orla Kiely Home by Conran Octopus) she opens the doors of her own home and then, in beautiful case studies shot by Richard Powers, she explores her aesthetic in the broader sense, through other homes and inspirational spaces.
6. STAMP OF APPROVAL
In 2010 Orla Kiely had her own stamp featuring her name in her distinctive orange alongside a handbag resplendent in her leaf design. In the series were other famed Irish designers, John Rocha, Paul Costelloe and celebrated milliner, Philip Treacy.