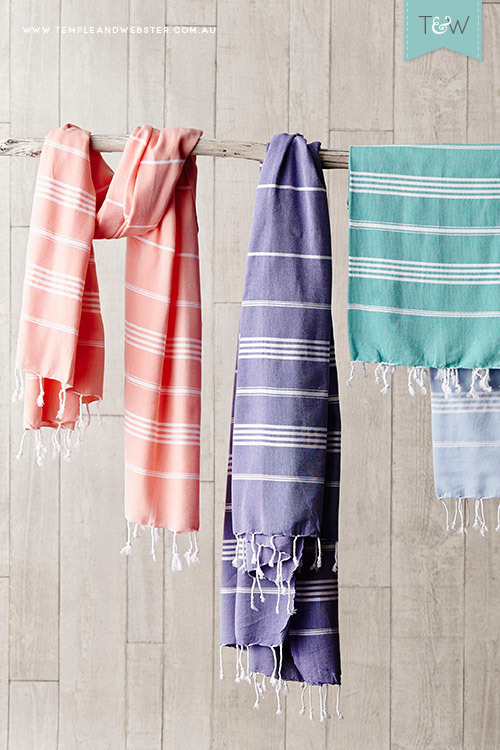 We're calling it: every home needs Turkish towels. Find out why these versatile textiles are for life, not just for Christmas.
Let's face it, any product that works in at least 5 different ways deserves a place in your home. When it also combines the charm of traditional techniques with natural cotton and beautiful colour, you know you're onto a winner.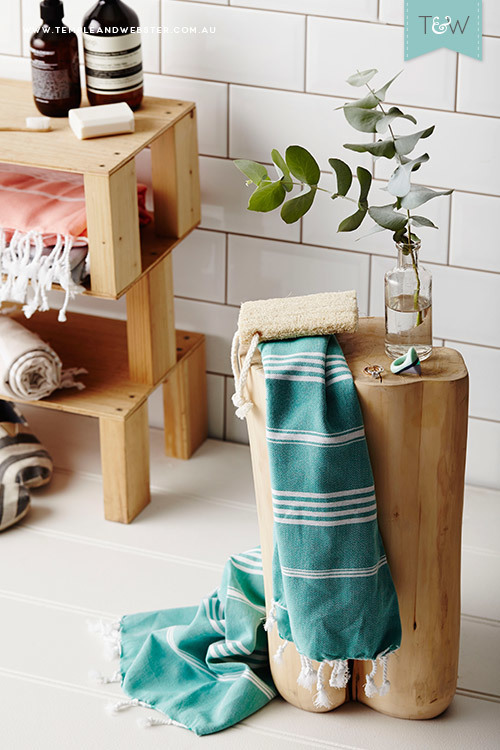 The traditional use for these flat woven towels was in a Turkish bath or hamam, so they'll be perfectly at home in your bathroom. Fold a stack for guests, allocate a different colour for each family member, or use as generous hand towels.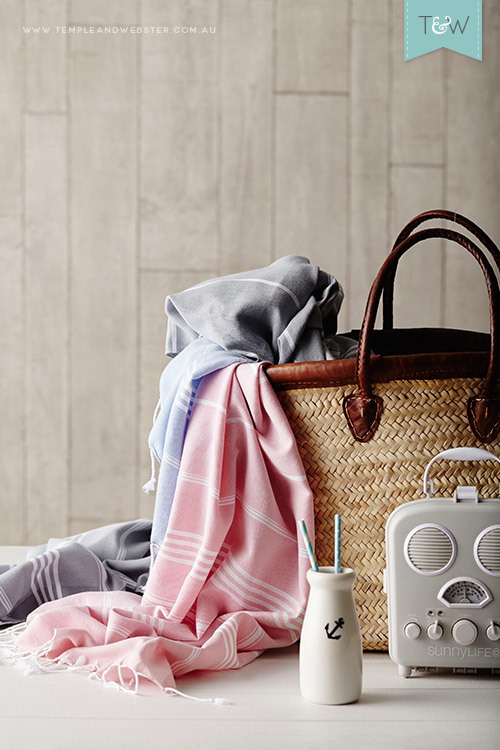 But they really come into their own in the great outdoors. Being the triple threat of the towel world - lightweight, absorbent, and quick to dry – they're a welcome addition to your beach bag, travel case or picnic basket. Heck, they probably weigh less than that large coffee you're carrying to the park.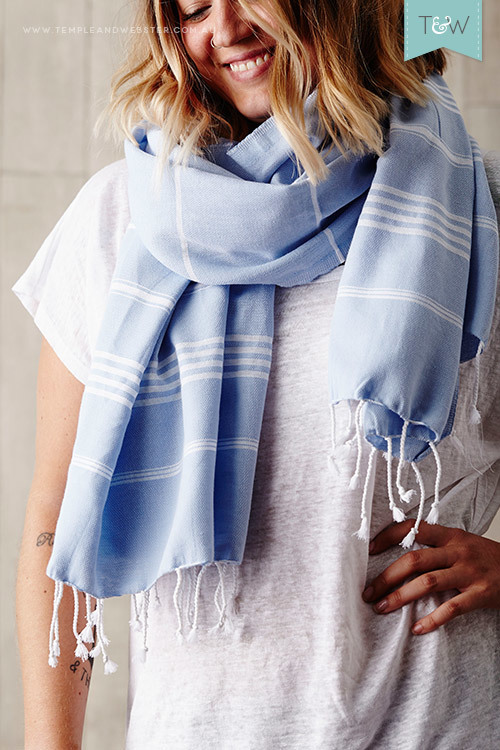 Make sure you choose a colour to match your eyes, because did we mention that they also work as a scarf, wrap or sarong? Stylish new mothers will appreciate them as a chic baby wrap, and since they're made from natural cotton they'll only get softer with age. You can even throw one over your summer table as a gorgeous runner or tablecloth.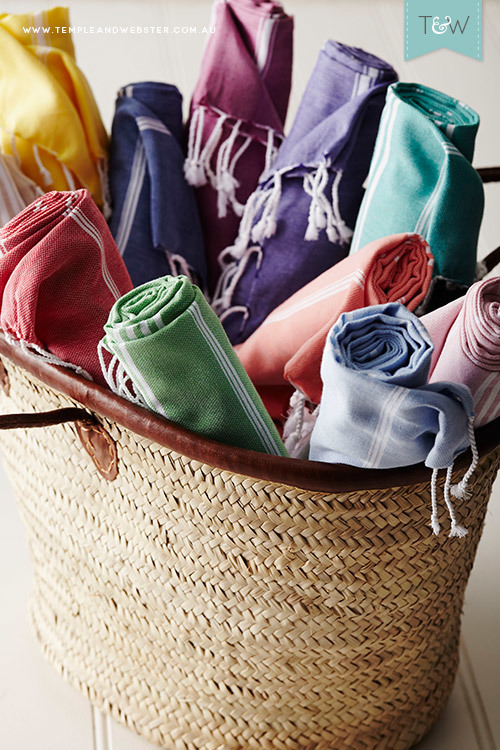 We hope the Ottoman Empire weavers who started it all several centuries ago would be happy to hear that their traditional cloth is absolutely perfect for the way we live now. Turkish towels are, without doubt, here to stay.