Ever wondered what a kilim actually is? Is it another type of
Persian rug
? Where do kilims actually come from? And what makes kilims different to other types of rugs and textiles? Here, we break it down for you, unravelling its intricate history and unique features, and explaining why kilims are worthy investments.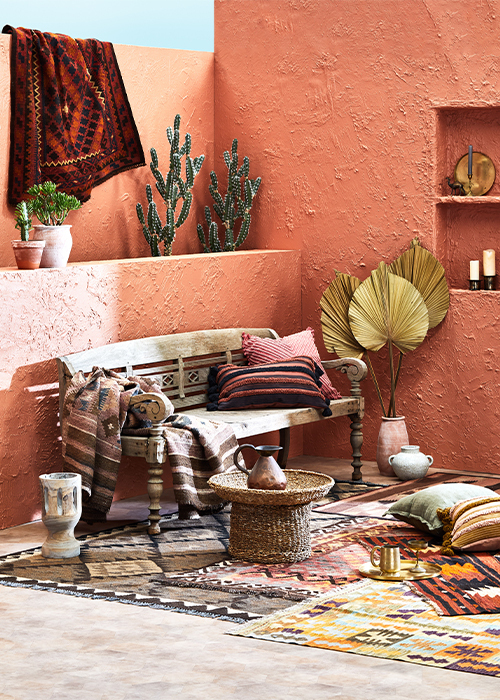 What is a kilim?
Of Turkish origin, 'kilim' essentially refers to a pileless textile or flat, thin fabric. Unlike other textiles, kilims are made using a weaving technique, rather than a knotting one. Dating back to the 13th century, kilims are produced in a wide range of countries and regions including Turkey, the Balkans, the Caucasus, Iran, Afghanistan, Pakistan, North Africa, Central Asia and China.
What are the common features of kilims?
There are different kinds of flat weave techniques, but most kilims are made using the slit weave technique. In fact, kilims can sometimes be referred to as slit-woven textiles. The slit weave technique is the common method that's used to create geometric patterned kilims. If you look closely, you'll be able to see the small vertical slits along the edges of the patterns between the different blocks of colour; these slits highlight the bold geometric patterns. This technique also results in a smooth kilim that is, in most cases, reversible with the same pattern on both sides.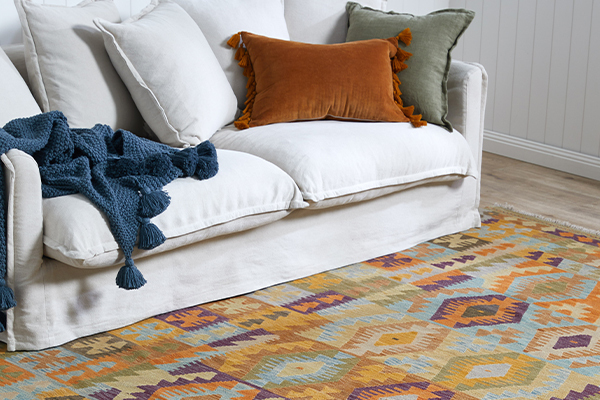 The motifs in kilims vary from region to region, symbolising the culture and traditions of their country of origin, but a couple of common themes include female figures and the 'tree of life'.
Most kilims are made from wool which is plentiful in kilim-producing regions, durable, easy to handle and takes to dyes well. You can also find kilims made from cotton, goat, camel or horse hair, as well as silk, although this is rare and extraordinarily luxurious.
Why are kilims popular?
Kilims are lightweight and breathable, meaning they trap less heat and are a fantastic rug option for the warmer months. They also collect less dust and are easy to clean, which make them a suitable choice for allergy sufferers, those with pets or young kids, or those looking for a rug for high-traffic areas such as kitchens and dining areas.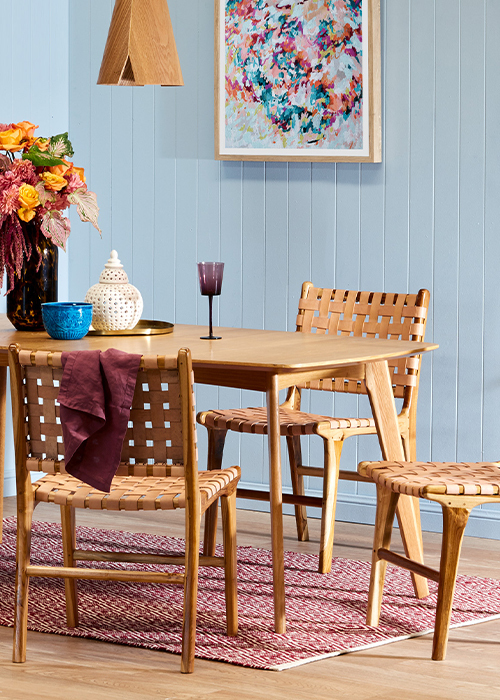 A kilim is fantastic for injecting colour and pattern to a space. It's also an excellent budget option as kilims are generally less expensive than pile rugs as they take less time to weave. If you love the look of kilims, also consider them as wall hangings or look for the textile in the form of cushions or upholstered furniture such as this
kilim stool
.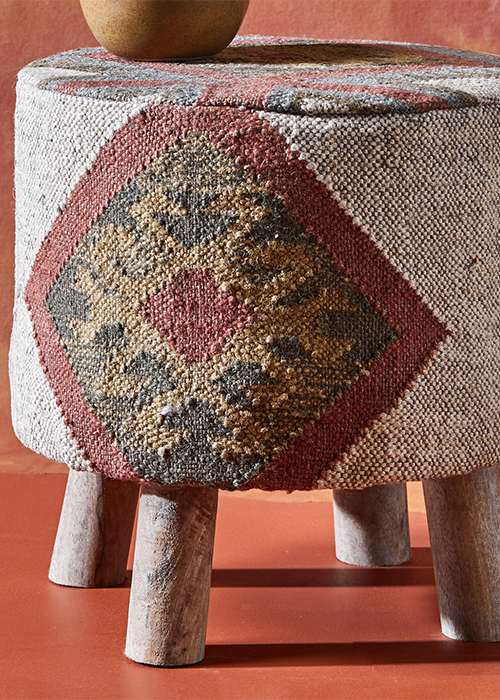 Shop all our
kilim rugs
now.