Despite dominating social feeds for years, this Japanese-Scandinavian style hybrid doesn't seem to be going anywhere. Here, stylist Allira Bell shares the colours, materials and furniture styles that make up this distinct look so you can bring some of this minimalist comfort to your home. And, if you already have the Scandi look down but want to switch it up a bit, find out
how to go from Scandi to Japandi in five simple steps
.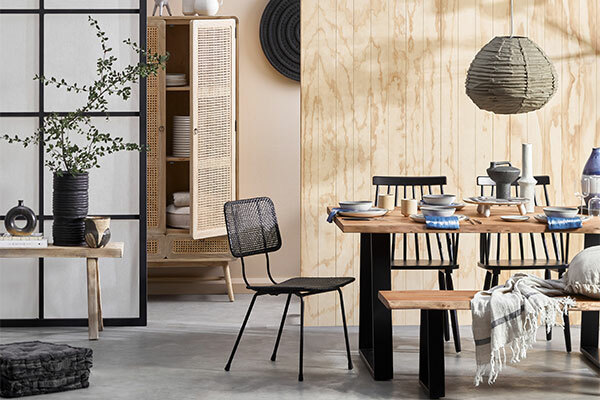 What is Japandi?
A hybrid between Japanese and Scandinavian design influences, Japandi highlights the common ideas between these two different cultures. The Japanese philosophy of
wabi-sabi
sees beauty in imperfection and finds contentment in simplicity, while the Scandinavian practice of
hygge
focuses on cosiness and warmth to create homes that are places of restoration. Both principles emphasise simplicity, finding harmony with nature and an appreciation of handcrafted pieces, with conscious placement to express feelings of warmth and wellbeing. These styles aren't sparse, they're intentional. While a complete Japandi look is minimalist, the abundance of neutral tones, natural textures and materials give it an easygoing and sophisticated aesthetic.

Rustic minimalism and sleek, functional elements are integral to Japanese design, while smooth, modern lines, practicality and innovation is what Scandinavian design is all about.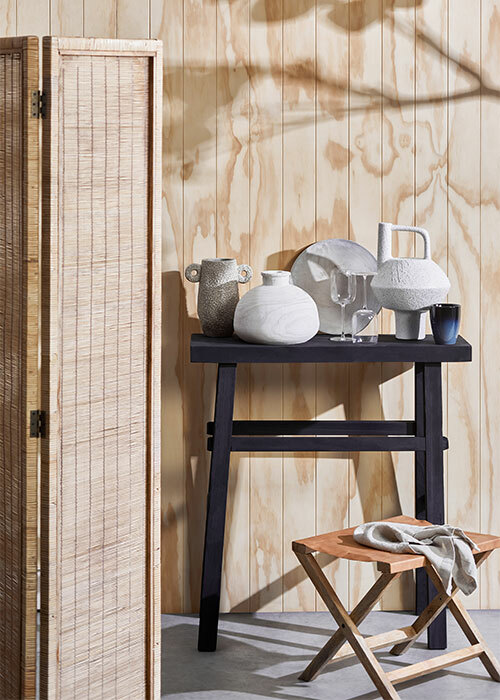 What are the colours of Japandi?
While Japanese styling favours rich earthy tones and Scandi is more refined to light neutrals, both styles are grounded in natural colours. Go for warmer neutrals like beige, oatmeal, sand and taupe with minimal black accents to anchor the space and provide contrast. If you're looking for a bit more colour, try traditional tones like shibori blue from Japan, or Scandinavian pale pastels.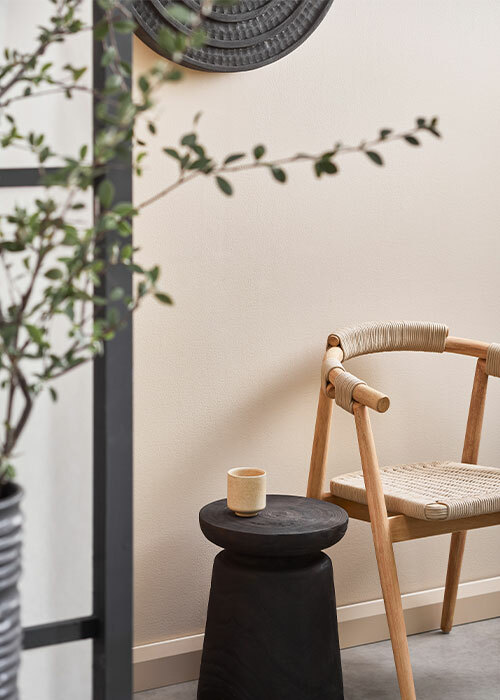 What are the materials of Japandi?
Timber textures are key to Japandi styling, with Scandinavian design heroing blonde and lighter finishes and Japan incorporating deeper colouring as well as stained or painted surfaces. Mixing and matching different tones is the perfect way to meld the two styles, just make sure not to have more than three different timbers in the same space to keep the look intentional. Other natural fibres such as paper, linen, cotton and rattan nod to the design ethos of embracing nature and sustainability, with raw materials such as stone and concrete also fitting into this aesthetic for finishes.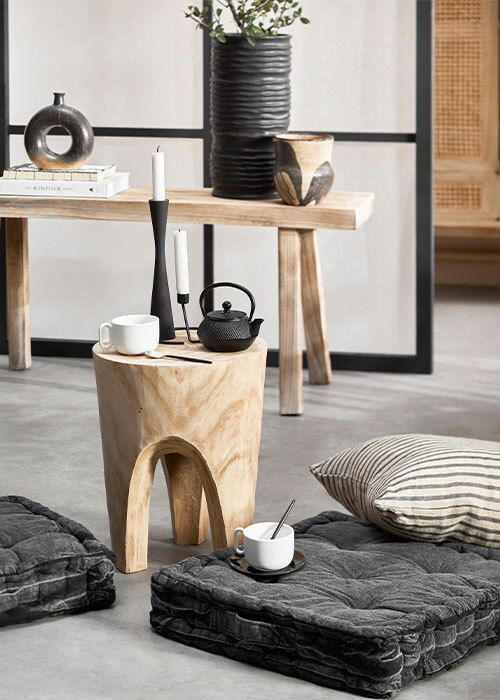 What furniture styles work with for Japandi?
Low lying furniture such as floor
cushions
and
stools
create a grounding feel that is present in Japanese design, while pared-down shapes and clean lines speak to the Scandinavian aesthetic. Japandi is the perfect mix of form and function, so all furniture pieces should serve a purpose. Think storage furniture in natural materials to really get the best of both worlds.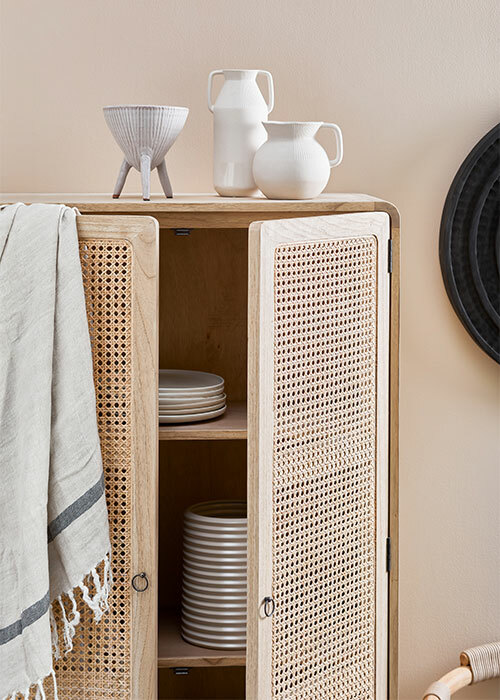 What decor styles work with Japandi?
The three things to keep in mind when styling is less is more, don't forget mood lighting and pay attention to craftsmanship. It's all about quality over quantity, so carefully curate your
sculptural decor
and avoid overly patterned and embellished pieces. If you're a plant person, be sparing in your choices and home them in rustic
pottery
. Create cosy, soft lighting with shaded
pendants
in communal spaces and sleeker, industrial fixtures for task lighting. Seek out items that look handmade, such as glazed ceramics and earthenware. Contrast the textured pieces with cleaner finishes for an earthy yet refined combination.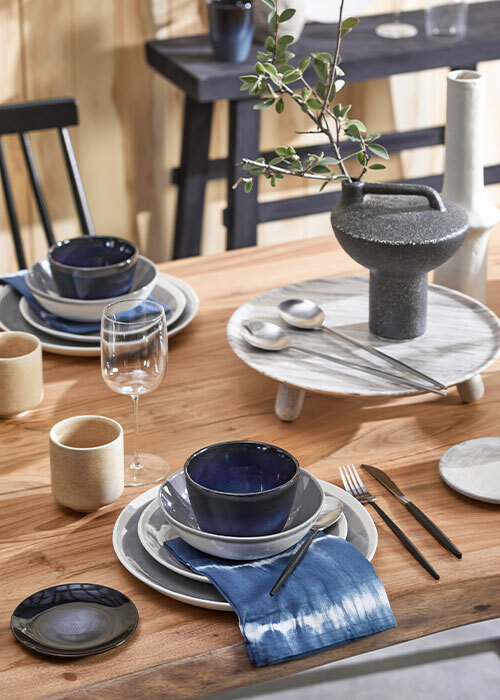 Why is Japandi so popular and why should you give it a go?
Japandi has been around for a while now and has solidified its place as a long-lasting and timeless trend. It lends itself to the current climate of creating homes that are soothing, cosy and connected with nature. The pared-back look oozes serenity and creates an atmosphere focused on comfort, while curated earthy tones and textures make the space light, airy and in touch with nature. Both cultures place importance on community and bringing loved ones together, which makes Japandi at home in all the spots your family likes to gather most.