Wabi-sabi is an ancient Japanese philosophy that seeks to find the beauty in imperfection, recognising that the world is full of imprecision and that is what makes it beautiful. There's something soothing about things that aren't perfect, maybe because they remind us that we are unique and don't need to be perfect either. This could be why wabi-sabi is making such waves in the styling world, with its focus on items that show signs of life and character. We break down the ideology behind this organic way of styling.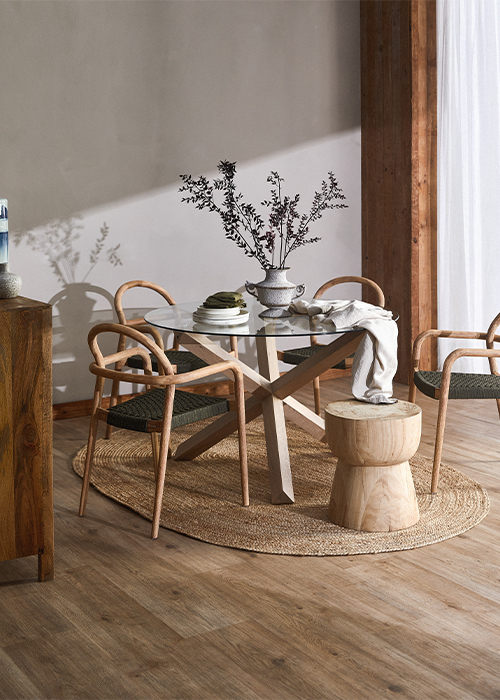 What is wabi-sabi?
While there is no direct translation of the word, 'wabi' can be loosely translated to mean simplicity, whether this be elegant or rustic, and 'sabi' means the beauty of age and wear. This traditional style places focus on craftsmanship, unique textures and items being worn from human touch over time.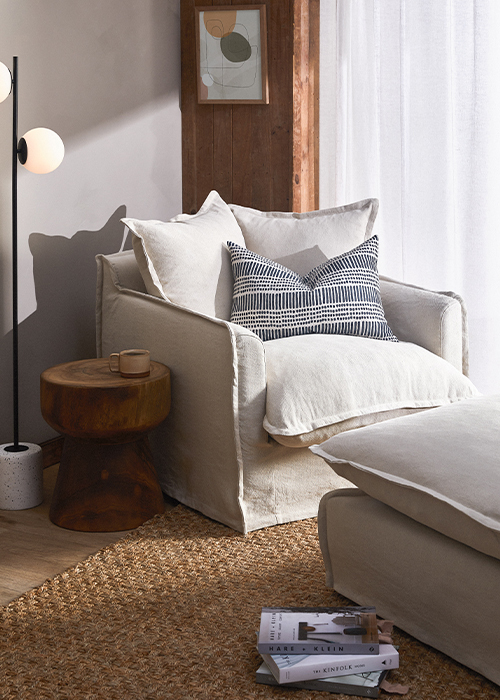 Key elements of wabi-sabi
Unlike other interior styling techniques, wabi-sabi doesn't have a specific colour palette, motifs or design that it adheres to. It's all about taking what you already have, appreciating it and finding things that complement this. Similar to the Danish hygge style, wabi-sabi focuses on decluttering as a big part in finding what is truly, authentically beautiful and will allow you to live a more fulfilled life. It is also about natural elements, items that have been crafted from what the earth has given us, meaning that a lot of wabi-sabi interiors feature raw materials such as wood and stone, as well as soft linens and handcrafted ceramics.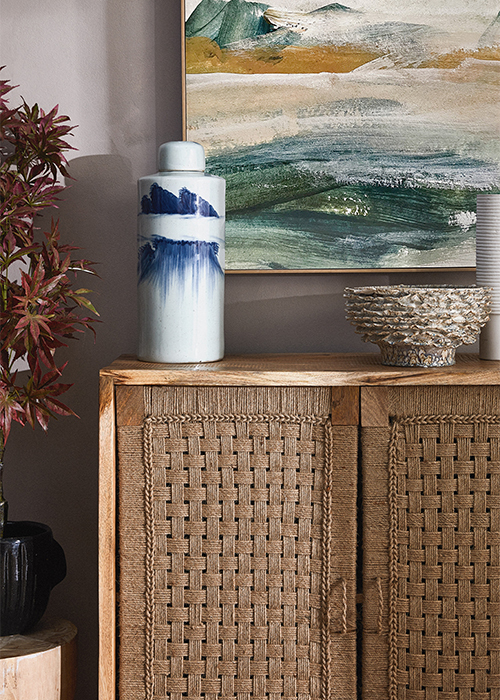 Finding wabi-sabi style furniture
If you're decorating a new space and don't have items with meaning yet, here are some pointers to get you started. Look for organic shapes and rough textures that yearn to be touched. Raw materials will age and change over time, giving them an imperfect and unique life of their own. These things may be as simple as a worn
leather sofa
, a
bookcase
made of unfinished wood or an antique clay
vase
. Complement them with tactile items like wicker
baskets
, a
natural fibre rug
or a roughly hewn
stool
.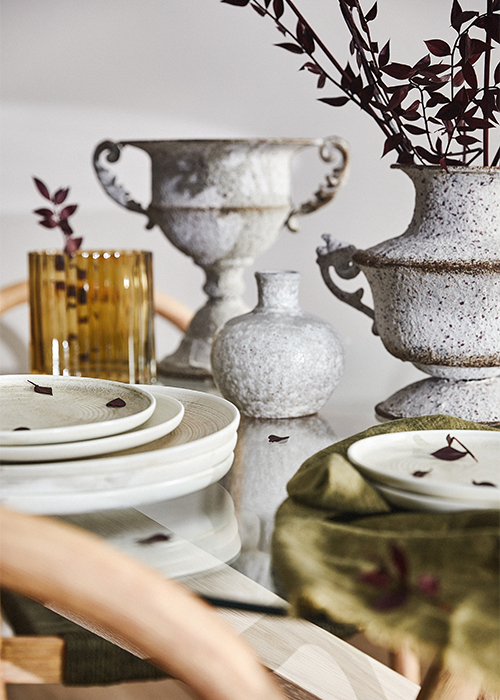 Styling in the wabi-sabi method
While there are no specific guidelines for spacing your furniture and decor, there are seven aspects to decorating in an authentic way that reflects the wabi-sabi philosophy.
​
Simplicity, paring things back
Asymmetry or irregularity
Beauty in the understated
Naturalness without pretense; authentic and real
Subtle grace
Freeness, a separation from how things 'should' be done
Tranquility
By approaching a space with these principles in mind, your room will take on a wabi-sabi feel of its own. The point is not to get it right, the beauty is in it not being perfect.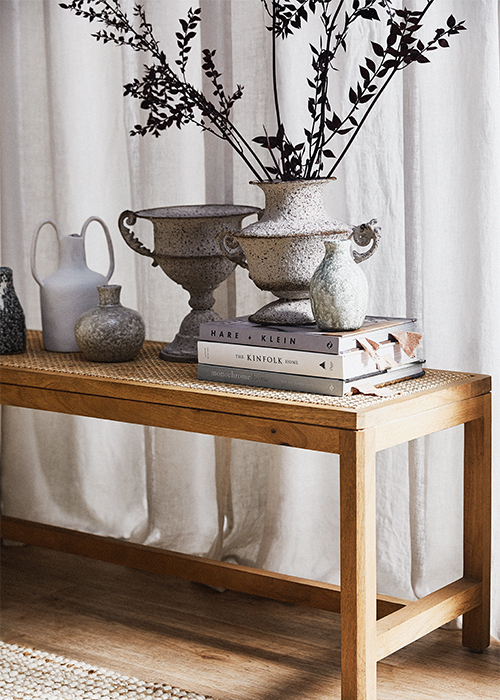 Find more wabi-sabi styling inspiration in 3 ways with dusty blue beyond coastal.