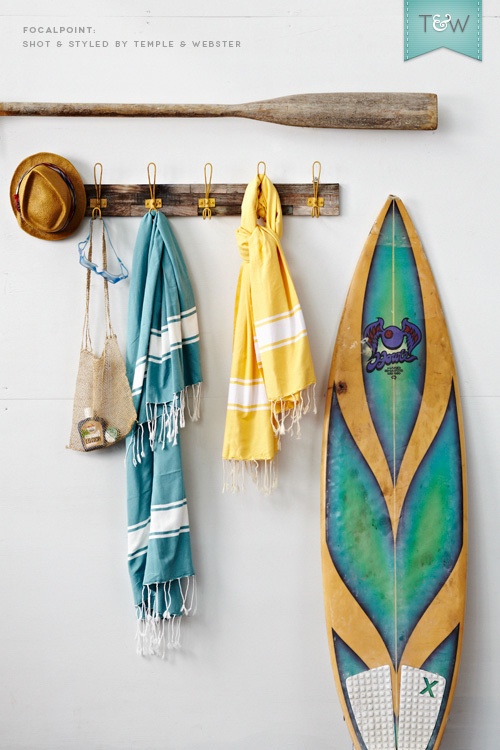 We expect a lot from our towels. Softness, enveloping comfort and good looks are required day after day with no thanks other than a regular whirl through the washing machine. If you're feeling a little confused about what to buy, our handy guide will help you find your perfect towelling match.
Natural fibres
Most towels are made from
cotton
, for its softness, durability and absorbency. Cotton is grown all over the world, but the finest cottons are generally agreed to be
Egyptian cotton
and
pima cotton
, grown in the US. These varieties have longer fibres which means the yarn is stronger, smoother and more absorbent, as well as less likely to produce lint.
Turkish cotton
is also a long-staple cotton and known for its durability.
Bamboo
is increasingly popular for its silky lustre and amazing absorbency. It's also an eco-friendly choice, as bamboo is a renewable resource and has natural mildew-resistant qualities. Bamboo/cotton blends provide the best of both worlds.
Touch & feel
Traditional towels are woven to create lots of little loops – this is
terry toweling.
The quality of the yarn and the way it's spun affect the feel, thickness and absorbency of the towel.
Sometimes the top is shaved off the loops to create a
velour
finish, which is beautifully soft & comfortable – great for lying on the beach – but less absorbent than the looped side.
Turkish towels,
also known as
hammam towels
or
pestemals,
are flat woven and do not have any pile. They often have a hand-knotted fringe and are available in a myriad of colours.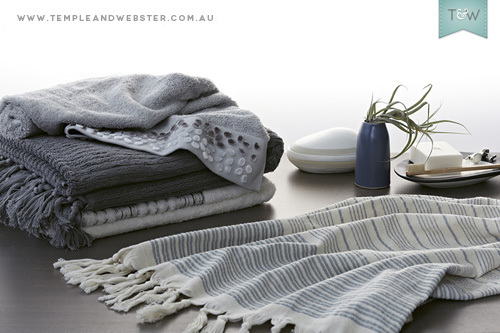 Which towel is right for you?
For the home bathroom, many people dream of a luxuriously sized
bath sheet
(larger than a standard towel). Make sure you have enough towel rails for larger towels, and if they need to be hung folded consider a heated towel rail.
Fluffy
towels can be slightly less absorbent than their plusher cousins, and more inclined to produce lint. This is the price you pay for that luxury hotel feel.
The heavier a towel, the denser and more
plush
it will feel, and the more absorbent it will be. You will sometimes see a towel weight, especially in the US, indicated in grams per square metre (GSM). Remember that a heavy towel will also take longer to dry.
The flat woven
hammam towels
, originally produced in Turkey, Tunisia or Northern Africa are both absorbent and quick to dry. They are thin and very light, which makes them perfect for travel, quick trips to the pool, the beach or the gym. Their versatility means they are great gifts – they can also be used as sarongs, wraps or picnic rugs.
Care
It's a good idea to wash your towels before using them for the first time. They have often been treated with fabric softeners by the manufacturer, which means they don't absorb water properly until after their first wash.
A cold first wash will also set the colour (add a cup of white vinegar to the wash to help this process) and reduce any initial shedding of lint.
Thereafter, wash your towels on a cold or warm wash, and you don't need much detergent. Don't use fabric softener, as it will affect absorbency. Tumble-drying keeps towels soft and fluffy, but all that heat can damage them in the long term. Try part air-drying and finishing the process in the dryer.