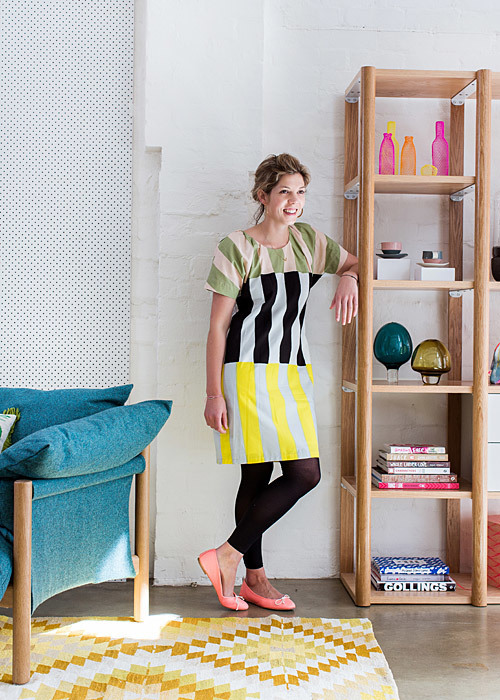 Lucy Feagins is the Melbourne-based blogging powerhouse behind The Design Files. Formerly a film set-dresser, she now uses her keen eye for design to find and write daily about a great mix of interesting creative people and their homes. We don't miss a day. Once a year she brings her blog to life, literally, with The Design Files Open House – a real home in Melbourne which she and her team fill with furniture, rugs, art & books from the brands she loves and the artists she has featured. The fun part is that you can buy most things straight out of the house – it's like a pop-up-shop-house-gallery-blog. It's a huge project for Lucy, and we're so grateful she found the time to capture some pictures to show us how it came together this year.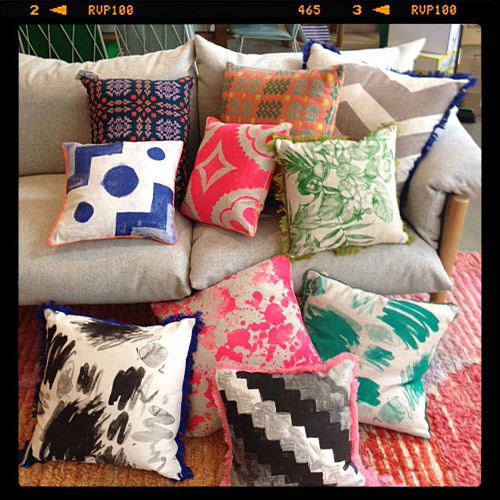 Cushion Overload
I always go mad with cushions at
The Design Files Open House
- it is completely crazy because cushions take up so much room! We have squished excess stock into every cupboard…! I love these below - the printed cushions are by
Bonnie and Neil
, and the Welsh blanket cushions are by
Penelope Durston
.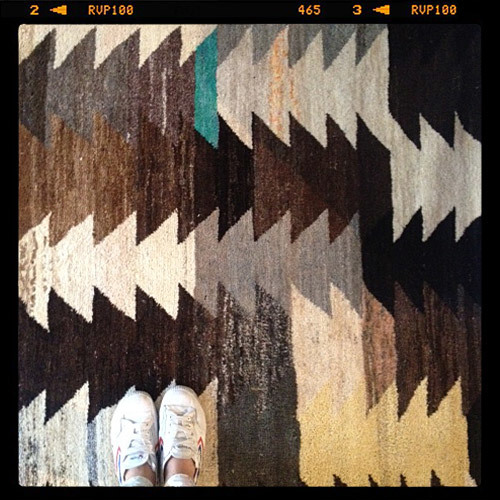 Loom Rug
OMG. This rug is truly the most beautiful rug I have ever seen. I love it so much I am seriously considering buying it myself if we don't sell it at
Open House
! That is what I call reverse retail.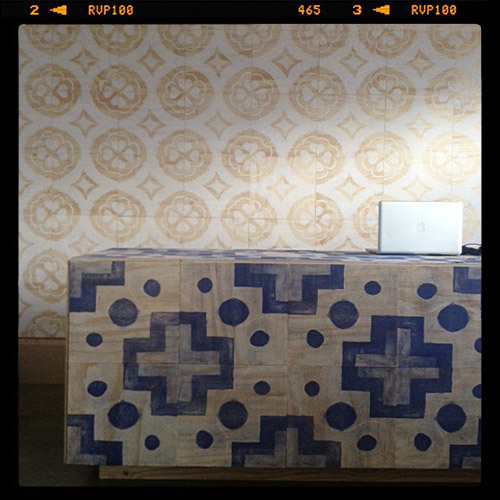 Pos Desk
Our beautiful Point of Sale area, decorated with printed plywood tiles by
Bonnie and Neil
. This is set up in the front bedroom of the house!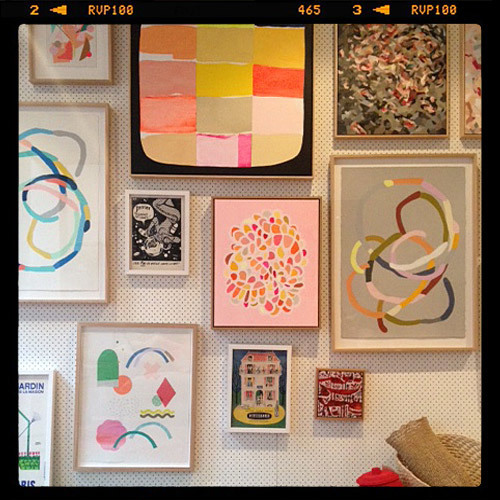 The ART WALL
The ART WALL in the lounge room. It is CHOCKERS.
Rachel Castle
,
Kate Tucker
, Kirra Jamison,
Beci Orpin
,
Gus Leunig
and more.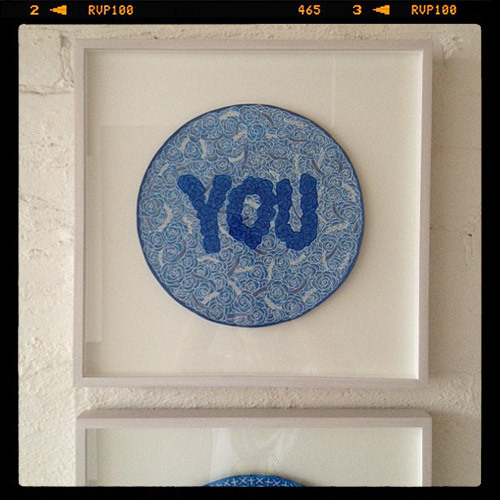 Artwork by Lucas Grogan
I love Lucas' delicate detailed line work… we have 6 smaller pieces and one incredible large work hanging above the bed.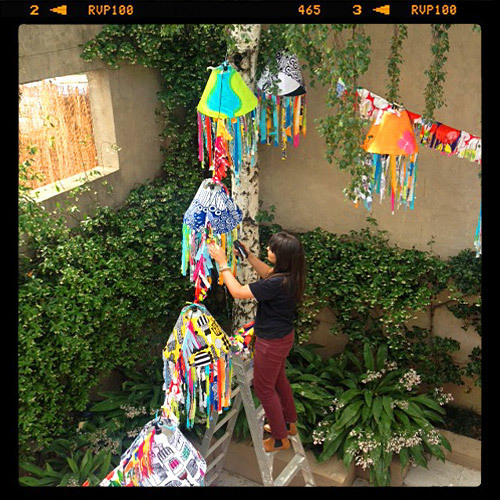 Courtyard decoration
Our dear pal, paper artist, and visual merchandiser
Marsha Golemac
created these amazing custom decorations in the courtyard using Marimekko fabrics and festoon lighting… it's a little Mexicana! Hope the weather holds up...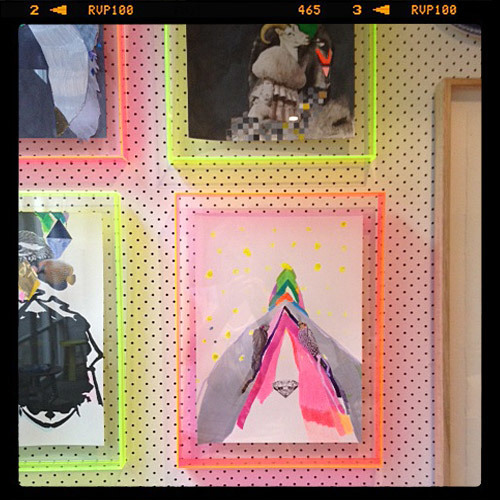 Artwork 2
More artwork on our pegboard wall. These pieces in amazing neon frames are by local artist
Miranda Skoczek
… something tells me these will be snapped up pretty quickly!
Follow Lucy on Instagram @thedesignfiles