There's no better way to show that special someone - whether it's your partner or parent - that you care about them than to bring them a home-cooked breakfast in bed. Find the perfect recipe for your Valentine, then style it on a
tray
like a pro.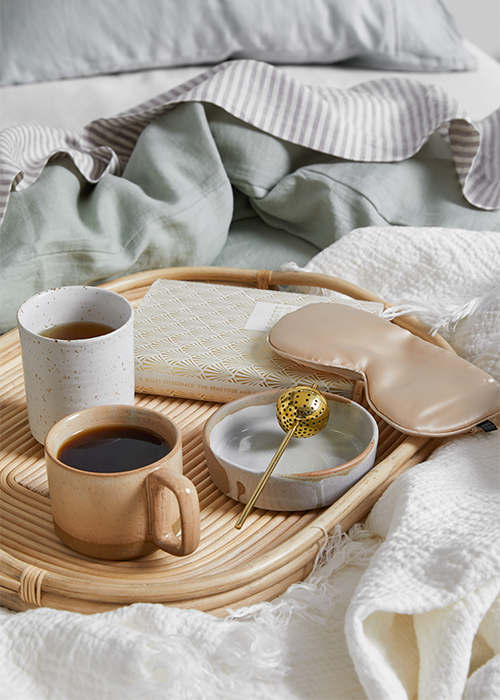 For the healthy Valentine
Give them the fuel they need to enjoy Valentine's Day to the fullest. Try an extra colourful take on a cafe favourite with the
new
avo toast
, easy
peanut butter raspberry overnight oats
(pictured below), or Chrissy Teigen's "smoothie that doesn't suck": an Indian lassi-inspired
mango and avocado vegan yoghurt smoothie
.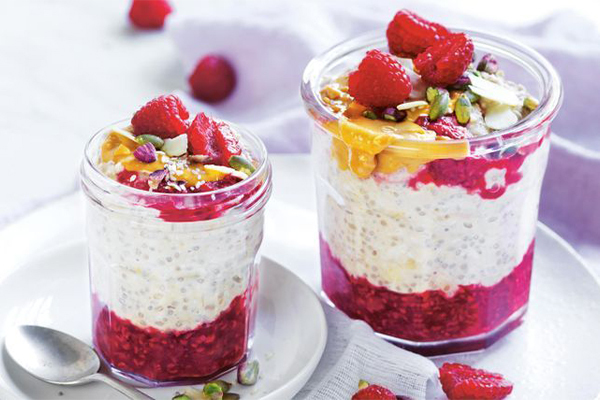 Image via taste.com.au
For the Valentine who likes the works
You might need an extra big tray or
serving board
to bring these brekkys to bed! Go all-out with a decadent
big
breakfast pizza
or, create your very own breakfast buffet with a beautifully arranged
brunch platter
.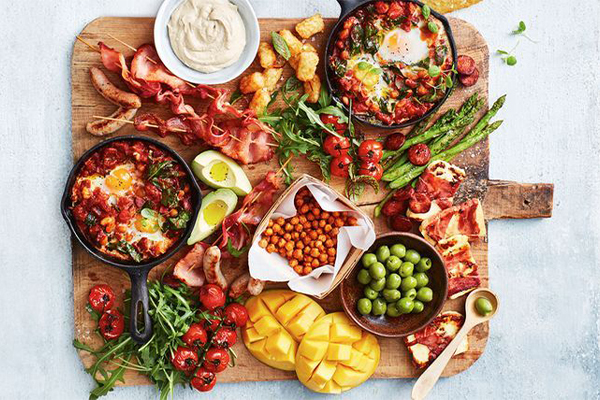 Image via taste.com.au
For the global foodie Valentine
Take your loved one on a trip around the world from the comfort of their own bed with these global breakfast dishes. Take them to the American South with
skillet-pan
cornbread with breakfast guacamole
, bring Japanese flavours with a
quinoa breakfast bowl
(pictured below), or give them a Middle Eastern flavour fix with a
breakfast grain bowl with green tahini sauce
.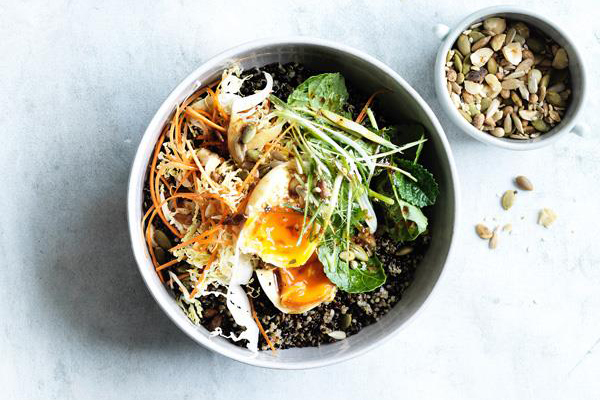 Image via gourmettraveller.com.au
For the vegetarian Valentine
There are plenty of delicious hot brekky options for your vegos. Perhaps this cheese fiesta of
broccoli, corn and haloumi fritters
or this next-level egg dish of
feta and black bean scrambled eggs
.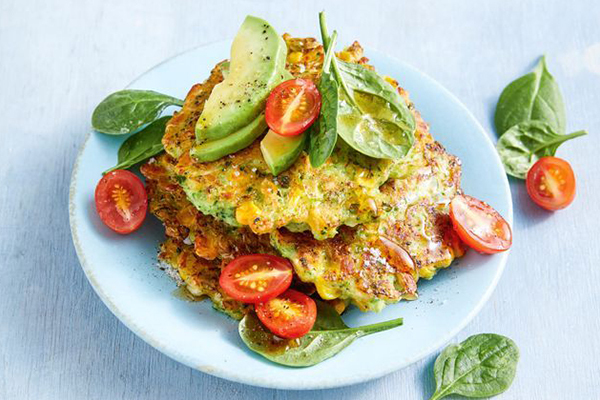 Image via taste.com.au
For the sweet tooth Valentine
If they're a candy and hearts kind of person, try out some sweets for your sweetheart. Whip up some
choc chip pikelets with caramelised pears and chocolate sauce
,
Swedish pecan and cinnamon buns
or sprinkle some sugary goodness into their morning with
challah French toast with a sour cream-strawberry swirl
(below).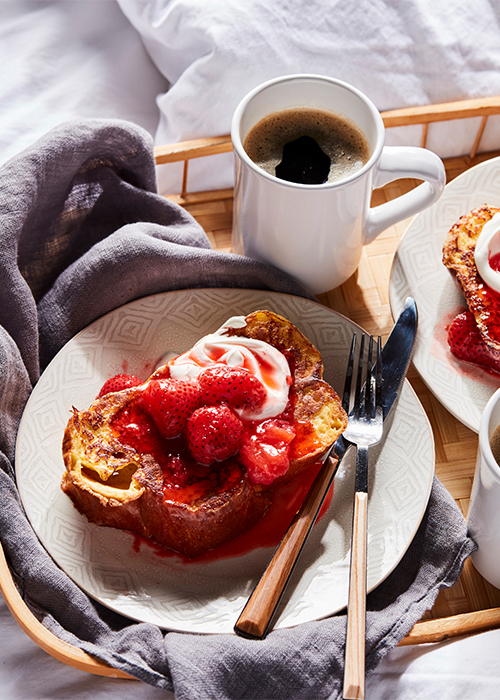 Image via cravingsbychrissyteigen.com
For the I-don't-eat-breakfast Valentine
Breakfast isn't for everyone, even if it's brought to you in bed, but that doesn't mean you can't give your loved one a morning treat. Get them excited without slowing them down with a
healthy breakfast smoothie
or morning
mimosa
.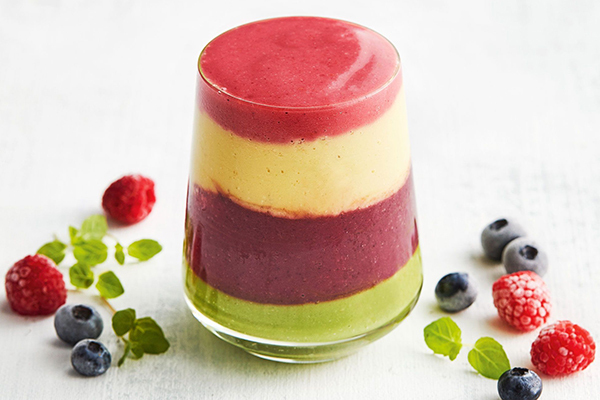 Image via taste.com.au
Three ways to style a breakfast tray
It's always the thought that counts, so while you're whipping up their breakfasts, make it shine with a few extra touches. Presentation is key, and we show you how to dress your tray to impress.
​
​